Gender Equality in the Arctic | Phase III Report Launch
Overview
As an area of emphasis for Iceland, gender equality was included as one of the priority issues of its Arctic Council Chairmanship program in 2019-2021. Gender Equality in the Arctic (GEA), dating back to 2013, is an international collaborative project intended to raise visibility and understanding of diverse gender topics in the region. A major component of Gender Equality in the Arctic Phase III (GEAIII), launched in 2019, has been the development of a pan-Arctic report to identify priorities and concrete strategies to increase diversity and gender balance in policy- and decision-making processes.
Please join us for the virtual launch event on the Pan-Arctic Report on Gender Equality in the Arctic, hosted by the Wilson Center's Polar Institute with The Ministry for Foreign Affairs, Iceland, The Icelandic Arctic Council Chairmanship, the Icelandic Arctic Cooperation Network, the Stefansson Arctic Institute, the Directorate of Equality in Iceland, and the Institute of Arctic Studies at Dartmouth. The report provides an overview of gender-related issues in the Arctic, including Law & Governance; Security; Gender and Environment; Migration and Mobility; Indigeneity, Gender, Violence, and Reconciliation; and Empowerment and Fate Control.
The launch event will reflect extensive collaboration between the Arctic Council's Chairmanship, Sustainable Development Working Group, its Social, Economic and Cultural Expert Group (SECEG), project partners, editorial committee, Indigenous peoples' associations and experts, Youth Advisory Group, lead authors, contributing authors, reviewers and youth reviewers in the production of the GEAIII report.
Selected Quotes
Marya Rozanova-Smith
We identified key patterns and megatrends of gender empowerment across the Arctic regions and communities. One is persistent gender gaps in Arctic government institutions. These gaps are observed with respect to numeric representation and access to top leadership positions at all levels of Arctic government institutions.
Another finding is continual patterns of vertical and horizontal gender-related clustering in government institutions. They really reflect remaining stereotypes of gender roles and traditional gender domains still prevailing in the Arctic.
Despite existing challenges, there are two important and very positive megatrends that we also identified in the Arctic regions. The first one is mainstreaming gender equality and empowerment into government institutions and practices in many Arctic countries. The second one … is reemerging Indigenous concepts of gender and [their] very important responsibility in political empowerment.
Andrey Petrov
We're witnessing the feminization, if you could call it this way, of human capital. Essentially, women as a group in the Arctic are now more educated — have higher levels of education — than men as a group. And that's prevalent in most jurisdictions. The gender gap in education is there and it's likely to grow further.
We still see a lack of women as leaders in business and management positions. There are still glass ceilings and glass walls, and not all occupational spheres are available to women or it's difficult to advance careers in a variety of sectors where traditionally there is a perception that it is not necessarily something appropriate for female workers, for instance.
We do see some interesting advancements. Indigenous women actively participating in a mixed economy play an increasing role in their communities and in leadership and management, which is, of course, an interesting trend that we hope will continue in the future.
Malgorzata (Gosia) Smieszek
...the most obvious and by far the most researched topic in the Arctic being climate change, it is actually quite striking to see how few studies actively engage and adopt gender lenses in their approaches. For instance, gender is largely invisible in studies of climate change. There is very little consideration, also, of different observations of environmental change that women and men bring to the table.
Very little is said about gender in the context of adaptation to climate change in the Arctic, which we have found as another quite striking finding given how much discussion about the need for adaptation and enhancing resilience is now happening in the region.
Tahnee Lisa Prior
Global scholarship on gender and environment has been growing, as Gosia mentioned earlier, yet its primary focus has been on the Global South, which limits its applicability to the Arctic. And in fact, we found that the gendered impacts of climate change in places like Nunavut and other areas, the experiences of Indigenous women actually appear to be more relatable to the experiences of men in developing countries as they're reflected in some of the more large-scale reports that are out there.
The second highlight was to encourage gender- and sex-disaggregated data … The aim of that is really to enhance adaptive capacity within the Arctic and to support policy- and decision-making through the collection of data that is gender- and sex-disaggregated and to provide a special focus to given sectors where there is a significant dearth of data at this time, and these include fisheries, extractive industries, and forestry. It would really provide insights into the multifaceted nature of these industries.
Gunhild Homogenen Gjörv
What we did was we took a step back and looked historically at the term "security" and what it actually means. It's not rooted in a state, per se, as by definition, but it is rooted, actually, in human beings and our senses of well-being. … What we're saying is that our sense of security is very much dependent on what we value, what we prioritize most, and what is meaningful for us, for our lives to continue into the future. Quite often, that has to do with our sense of community, this could be a sense of identity through ethnicity, race, nationality, but also is gendered, has to do with orientation, class — so it has all of these different aspects of who we are that helps define what we are valuing and what we want to prioritize.
We highlighted the relationship between this sort of more broadened approach to security and climate change because we argued that climate change is one of the most important security challenges the Arctic — and the globe — is facing, and how climate change is exacerbating some of these discriminations and inequalities that we have experienced over time and that people within certain identities experience even more and more.
Bridget Larocque
Our participation allowed for the sharing of our own worldview — the spiritual, the physical, the social. Our aspects from our lived experiences, our mythologies, and our philosophies. Our experiences have to be understood and applied to reports such as these and policy so that the story is correct and complete as much as possible, and recommendations are relevant and bring about the change required for a sustainable and thriving quality of life.
Hopefully, our recommendations that are really meaningful and well thought out and derived from what we heard, what we shared, what we researched, what we read — all of these things have to contribute to the well-being of who we are, not only as Indigenous but as northerners, as Arctic residents. And if we can thrive, so can our land and so can our animals. We all know we're all interconnected. Our stories come from our experiences and our land.
Hjalti Ómar Ágústsson
One of the most important reasons for participating in projects like this is learning — learning and teaching each other. To see the differences but not least, the commonalities. A lot of us are facing the same problems, no matter where we are in the Arctic, but the effects may be different depending on where we are, our historical backgrounds, our ethnic backgrounds, Indigenous/non-Indigenous, et cetera.
Tonje Margrete Wisnes Johansen
Our [Saami] conditions, or our issues, are still different from the majority society, and that is not always very clear when you just look at the data. So I think it's very important for us and for the majority society to actually see that there are differences, and we need different approaches to solve or to lift up the positive sides in our societies.
For us, I think it's very important to be reminded that our society also has these complex gender aspects, not just male and female, but also of different types of genders and also people from the LGBTQ+ community. Because, as Indigenous people, we often have a lot of other stuff to spend our resources on … We have to stay focused on keeping our language alive, our culture alive. We have to keep a very strong focus on not losing more land … Oftentimes, the gender perspectives sort of end up at the back of the line, because we don't have resources, we don't have the capacity, to be honest, to think about everything.
Laurel Katchatag
The nice part about being a youth and being involved and actively sought out for programs like this is that I get to still be inspired and be like, "Maybe I'll find a master's in this, in women's and gender studies!"
I think that's the beauty of involving youth, for one, because we are such a different generation already. Our generation … is so much more accepting of LGBTQ and other gender and sexual identity.
Friðrik Jónsson
The work isn't done. I think what you've illustrated here today, as you've done your reporting and your presentation, is that we're nowhere near the end of the road in terms of what needs to be done on the gender front. We need to work on how we turn your lessons identified into real lessons learned and applied. How will this impact policy and law, when needed, where needed, and appropriate? How do we follow up on the gaps that you've identified, the additional gaps you've identified, the additional questions that you raise?
I thought it was interesting, for example, in your lessons learned was that, hey, we need to be more inclusive. I mean, who'd have [thought] that when you're working on gender, which is all about inclusivity, that one of your lessons in 2021 is that you need to be more inclusive because you hadn't considered youth and Indigenous people sufficiently when you started out with this process.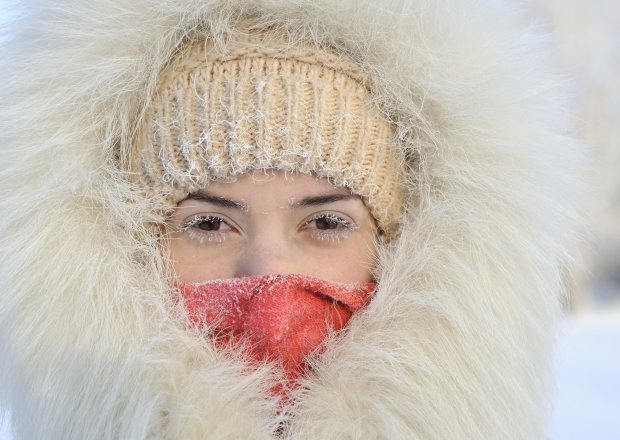 GEA Phase III
GEA is an international collaborative project focusing on gender equality in the Arctic.
Learn More