The US-ROK Alliance at 70: The Outlook After the Washington Declaration
In the aftermath of successful state visit by President Yoon Suk Yeol, which included the issuance of the Washington Declaration intended to strengthen extended deterrence, the Korea Center and the East Asia Foundation hosted a special forum with members of the Korean National Assembly and the US Congress and other experts on the outlook for the US-ROK alliance for the next 70 years.
The 70th anniversary of the US-ROK alliance comes as North Korea continues to accelerate the development of its WMD program. In response, Presidents Biden and Yoon issued in April the Washington Declaration deepening ROK-US cooperation on nuclear deterrence while reinforcing South Korea's commitment to the nuclear Nonproliferation Treaty. Will the Washington Declaration succeed in reassuring South Koreans about the US alliance—or will South Korea feel compelled to take further steps to defend itself against the growing North Korea threat?
That is only one of many pressing issues that confronts the alliances at this critical juncture. The two countries must grapple not only with other important security issues—such as the implications of Russia's war in Ukraine--but also the economic fallout from the growing US-China rivalry, which has highlighted the need to safeguard both countries' supply chains for critical components. Despite multifaceted efforts by the US and South Korea to cooperate on economic issues, including the Chip 4 alliance and Indo-Pacific Economic Framework, the prospects for the current approach of deepening economic integration remain unclear. How can both nations ensure their economic security while maintaining their critical trading relationships with China?
This conference examined both the security and economic issues that will shape the US-ROK alliance in the years ahead. 
Please click on the word "agenda" above for a detailed schedule.
Introductions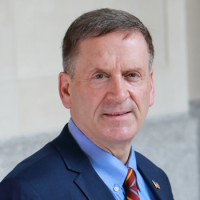 Ambassador Mark A. Green
President & CEO, Wilson Center
Sung-Hwan Kim
President of Taejae Future Consensus Institute; Chairman of East Asia Foundation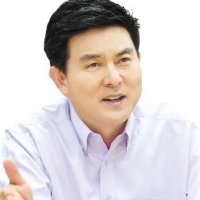 Tae-ho Kim
Chairman, Foreign Affairs and Unification Committee, National Assembly of Republic of Korea
Keynote Speaker
Congressman Mark Takano
Member of the United States House of Representatives (California's 39th congressional district)
Moderators
David Sanger
Distinguished Fellow;
White House and National Security Correspondent and Senior Writer, The New York Times. Author of "The Inheritance," "Confront and Conceal" and "The Perfect Weapon."
Ambassador Mark Lippert
Former US Ambassador to South Korea
Panelists
Jae Jung Lee
Chairperson, Trade·Industry·Energy·SMES and Startups Committee, National Assembly of Republic of Korea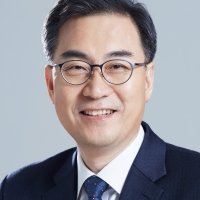 Hyung-du Choi
Member, People Power Party, National Assembly of Republic of Korea
Congressman Ami Bera
Member of the United States House of Representatives (California's 6th congressional district)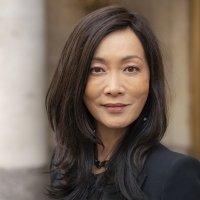 Sue Mi Terry
Former Director of the Asia Program and the Hyundai Motor-Korea Foundation Center for Korean History and Public Policy
Tami Overby
Senior Advisor, Albright Stonebridge Group; Former Senior Vice President, Asia, U.S. Chamber of Commerce
Mark Kennedy
Director, Wahba Institute for Strategic Competition
Taeho Bark
Professor Emeritus, GSIS, Seoul National University; President, Lee & Ko Global Commerce Institute; Former Minister for Trade, Republic of Korea
Young-jae Kim
Economic Minister, Embassy of the Republic of Korea to the United States
---
Hosted By
Hyundai Motor-Korea Foundation Center for Korean History and Public Policy
The Center for Korean History and Public Policy was established in 2015 with the generous support of the Hyundai Motor Company and the Korea Foundation to provide a coherent, long-term platform for improving historical understanding of Korea and informing the public policy debate on the Korean peninsula in the United States and beyond. Read more
Asia Program
The Asia Program promotes policy debate and intellectual discussions on U.S. interests in the Asia-Pacific as well as political, economic, security, and social issues relating to the world's most populous and economically dynamic region.  Read more