What's Critical? Evolving the Security Playbook for Managing Ones, Zeroes, and Everything in Between
What's Critical? Evolving the Security Playbook for Managing Ones, Zeroes, and Everything in Between
Over the past decade, a steady and significant shift has occurred in the governance, resources, frameworks, and approaches to managing cyber, physical and other risks to America's critical infrastructure. How have our tools and techniques evolved? Are we better equipped to tackle the threats of tomorrow?
Please join us on Monday, August 3 from 2pm to 4pm for a fireside chat between Christopher C. Krebs, Director of the Cybersecurity and Infrastructure Security Agency (CISA), Department of Homeland Security and Wilson Center Fellow Melissa Griffith.
Science and Technology Innovation Program
Subscribe for updates about new events, articles, videos, and more on science and technology.
Panelists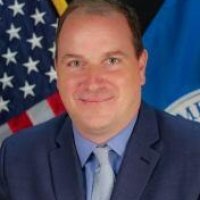 Bob Kolasky
CISA Assistant Director of National Risk Management Center
Thad Allen
Senior Executive Advisor, HudsonAnalytix
Kathryn Condello
Senior Director of National Security/Emergency Prepardness, CenturyLink
---
Hosted By
Science and Technology Innovation Program
The Science and Technology Innovation Program (STIP) brings foresight to the frontier. Our experts explore emerging technologies through vital conversations, making science policy accessible to everyone. Read more
Digital Futures Project
Less and less of life, war and business takes place offline. More and more, policy is transacted in a space poorly understood by traditional legal and political authorities. The Digital Futures Project is a map to constraints and opportunities generated by the innovations around the corner - a resource for policymakers navigating a world they didn't build. Read more