Exploiting Venezuela's Uncertain Future: Resource Conflicts and the Environment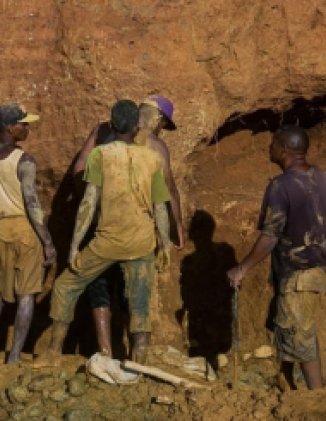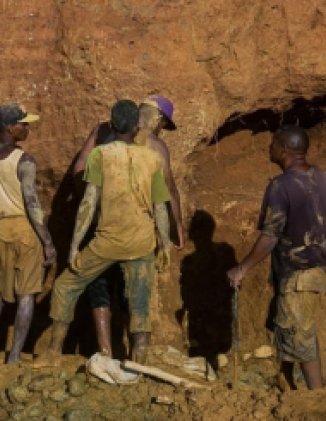 In a new study for the Latin American Program's Venezuela Working Group, Dutch researcher Bram Ebus details the ways gold mining has become the main economic activity in southern Venezuela, controlled by Venezuelan organized crime groups and Colombian rebel organizations in alliance with corrupt Venezuelan state officials.  
Illegality, environmental degradation, and human rights violations characterize gold mining and trafficking in and from the 112,000 square kilometer area known as the Orinoco Mining Arc.  Competition for control over illicit economies and trafficking routes has led to outbreaks of violence among armed groups, including Colombia's Ejército de Liberación Nacional (ELN) and FARC dissident groups which operate freely in the sector.     
Ebus documents the involvement of members of Venezuela's armed forces in illegal gold mining projects and processing plants as well as in cross-border gold trafficking, for example, to Colombia and Guyana.  "Venezuelan gold is trafficked via all neighboring countries," he writes, "including large quantities through the Amazon rainforest."
Although Venezuela's gold sector has been sanctioned by the U.S. Treasury, Venezuelan gold is hard to trace as it is added to the "legal" production of countries such as Brazil, Colombia, Guyana, and Suriname.
Ebus acknowledges that technically complex, politically sensitive issue of resource ownership will be difficult to broach in any future political negotiations over Venezuela's future.  The "heavy investment of the Maduro government in illegal gold mining and other illicit activities" constitutes a "critical challenge" in the search for a peaceful resolution of the Venezuelan crisis.  Nonetheless, he insists that overarching goals should be to stop irreversible environmental destruction and the disappearance of the nation's mineral wealth into the hands of criminal elements.
About the Author
Bram Ebus
Rainforest Investigations Network Fellow, Pulitzer Center and Consultant, International Crisis Group
Read More
---
Latin American Program
The Wilson Center's prestigious Latin American Program provides non-partisan expertise to a broad community of decision makers in the United States and Latin America on critical policy issues facing the Hemisphere. The Program provides insightful and actionable research for policymakers, private sector leaders, journalists, and public intellectuals in the United States and Latin America. To bridge the gap between scholarship and policy action, it fosters new inquiry, sponsors high-level public and private meetings among multiple stakeholders, and explores policy options to improve outcomes for citizens throughout the Americas. Drawing on the Wilson Center's strength as the nation's key non-partisan policy forum, the Program serves as a trusted source of analysis and a vital point of contact between the worlds of scholarship and action. Read more