Investing in North America's Value Chains: Energy and Education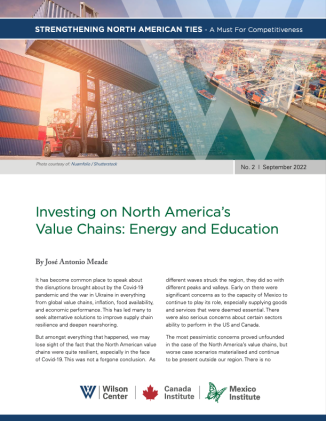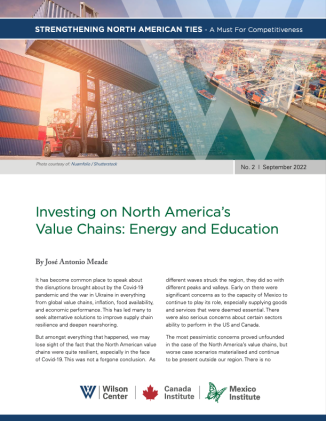 It has become common place to speak about the disruptions brought about by the Covid-19 pandemic and the war in Ukraine in everything from global value chains, inflation, food availability, and economic performance. This has led many to seek alternative solutions to improve supply chain resilience and deepen nearshoring.
But amongst everything that happened, we may lose sight of the fact that the North American value chains were quite resilient, especially in the face of Covid-19. This was not a forgone conclusion. As different waves struck the region, they did so with different peaks and valleys. Early on there were significant concerns as to the capacity of Mexico to continue to play its role, especially supplying goods and services that were deemed essential. There were also serious concerns about certain sectors ability to perform in the US and Canada.
This essay is part of the series, "Strengthening North American Ties - A Must For Competitiveness," by the Wilson Center's Mexico and Canada Institutes. 
About the Author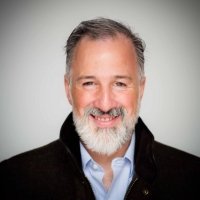 José Antonio Meade
Former Secretary of Foreign Affairs of Mexico
---
Mexico Institute
The Mexico Institute seeks to improve understanding, communication, and cooperation between Mexico and the United States by promoting original research, encouraging public discussion, and proposing policy options for enhancing the bilateral relationship. A binational Advisory Board, chaired by Luis Téllez and Earl Anthony Wayne, oversees the work of the Mexico Institute.  Read more
Canada Institute
Bound by common geopolitical interests and strong economic and cultural ties, Canada and the United States enjoy the world's most successful bilateral relationship. The Wilson Center's Canada Institute is the only public policy forum in the world dedicated to the full spectrum of Canada-U.S. issues. The Canada Institute is a global leader for policymakers, academics and business leaders to engage in non-partisan, informed dialogue about the current and future state of the relationship.    Read more