A Mexican Utopia: The Rule of Law is Possible
The Mexico Institute is pleased to publish a new book by Wilson Center Global Fellow Luis Rubio, A Mexican Utopia: The Rule of Law is Possible.
"The proposal of the book is very simple, and appears utopian, thus its title: the President makes the Rule of Law his own and decides not to violate its elementary principles for the sake of expediency. That is, that he break with all legal, presidential and political tradition that has historically permitted presidents to adapt the laws to their own needs and convenience, to impose their will on legislative and judicial powers, to control the state governors and, in short, enjoy enormous, albeit temporary, power. As practically all former presidents have found after their mandate, that power was in the last analysis ephemeral. The proposal is to institutionalize political power by means of the elevation of the Rule of Law by the President of the Republic."
About the Author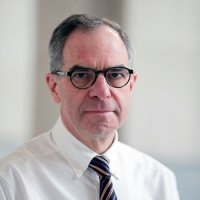 Luis Rubio
Global Fellow;
Mexico Institute Advisory Board Member; Chairman, México Evalúa; Former President, Consejo Mexicano de Asuntos Internacionales (COMEXI); Chairman, Center for Research for Development (CIDAC), Mexico
Read More
---
Mexico Institute
The Mexico Institute seeks to improve understanding, communication, and cooperation between Mexico and the United States by promoting original research, encouraging public discussion, and proposing policy options for enhancing the bilateral relationship. A binational Advisory Board, chaired by Luis Téllez and Earl Anthony Wayne, oversees the work of the Mexico Institute.  Read more