A World of Opportunities
The Mexico Institute is pleased to publish a new book by Wilson Center Global Fellow Luis Rubio, A World of Opportunities.
"All countries have problems. What distinguishes those that are successful in dealing with them is their willingness to change and transform themselves. The key is to change the things that do not work, those that cause seemingly unsolvable problems. Therefore, the transformation that Mexico requires does not consist of reforms in a particular sector or activity (which are symptoms of bigger problems that the country faces) but of a substantial adjustment of the way in which we perceive the world, the citizenry, and the government. In other words, the key lies in a change of perception, vision, and mindset...
...The objective of this book, which continues a discussion started in two previous ones (A Mexican Utopia and The Problem of Power), is to analyze and discuss how to achieve the process of change that Mexico needs in order to consolidate a transformation that seems to have gone on for decades without having delivered tangible benefits for the everyday citizen. Considering the circumstances that Mexico has faced in recent decades, one could think that this is an abstract and ethereal discussion, more intellectual than practical. Nevertheless, two examples suggest that not only has the problem been acknowledged, but also that attempts have been made to address it—even if these plans ended in failure...
The absence of the rule of law and a functioning government are essential and defining components of Mexico's situation. The main question is how to face and solve these issues in order to build a new consensus that is able to provide continuity as well as an opportunity to transform the country..."
This book is also available in Spanish.
About the Author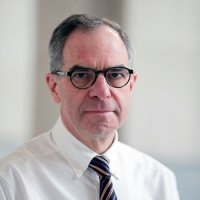 Luis Rubio
Global Fellow;
Mexico Institute Advisory Board Member; Chairman, México Evalúa; Former President, Consejo Mexicano de Asuntos Internacionales (COMEXI); Chairman, Center for Research for Development (CIDAC), Mexico
Read More
---
Mexico Institute
The Mexico Institute seeks to improve understanding, communication, and cooperation between Mexico and the United States by promoting original research, encouraging public discussion, and proposing policy options for enhancing the bilateral relationship. A binational Advisory Board, chaired by Luis Téllez and Earl Anthony Wayne, oversees the work of the Mexico Institute.  Read more