The Political Economy of Tax Reform in Latin America: A Critical Review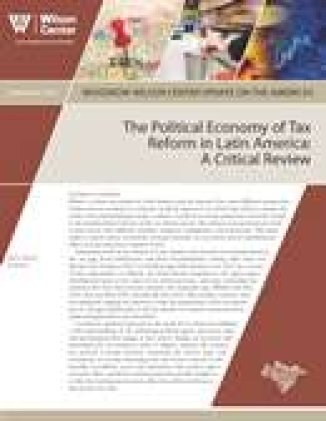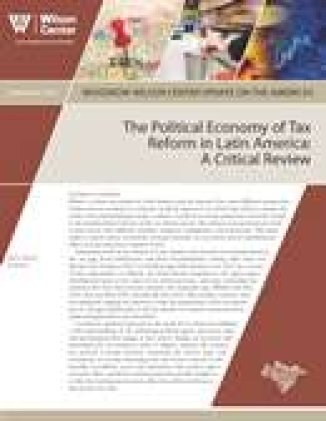 Persistent income inequality and regressive tax regimes pose an ongoing challenge in Latin America and the Caribbean, despite important reforms undertaken in the region since the 1980s. Brazilian researcher Saulo Santos de Souza of the Federal University of Pernambuco explores the multiple ways that politics shape and constrain tax reform in the region. Examining the issue through the lens of political economy, Sousa examines the influence of political variables such as parties, electoral support, fragmentation, and powerful elites in explaining why tax reform has been so difficult and why value-added taxes (VAT) still constitute the backbone of many tax structures in the region.
Use the link below to download the publication.
About the Author
---
Latin American Program
The Wilson Center's prestigious Latin American Program provides non-partisan expertise to a broad community of decision makers in the United States and Latin America on critical policy issues facing the Hemisphere. The Program provides insightful and actionable research for policymakers, private sector leaders, journalists, and public intellectuals in the United States and Latin America. To bridge the gap between scholarship and policy action, it fosters new inquiry, sponsors high-level public and private meetings among multiple stakeholders, and explores policy options to improve outcomes for citizens throughout the Americas. Drawing on the Wilson Center's strength as the nation's key non-partisan forum, the Program serves as a trusted source of analysis and a vital point of contact between the worlds of scholarship and action. Read more