Trade and Development in Africa: Congressional Study Trip to Ghana and Liberia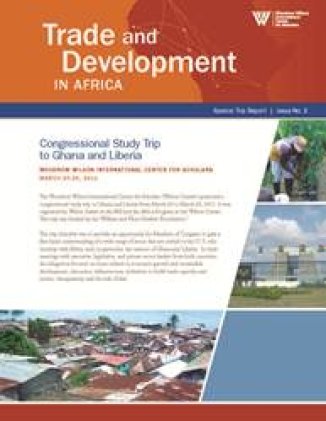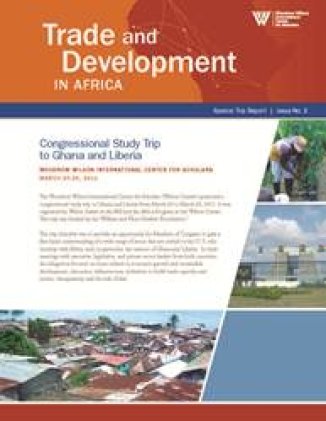 The Woodrow Wilson International Center for Scholars (Wilson Center) sponsored a congressional study trip to Ghana and Liberia from March 20 to March 26, 2011. It was organized by Wilson Center on the Hill and the Africa Program at the Wilson Center. This trip was funded by the William and Flora Hewlett Foundation.
The trip objective was to provide an opportunity for Members of Congress to gain a first-hand understanding of a wide range of issues that are critical to the U. S. relationship with Africa, and, in particular, the nations of Ghana and Liberia. In their meetings with executive, legislative, and private sector leaders from both countries, the delegation focused on issues related to economic growth and sustainable development, education, infrastructure, initiatives to build trade capacity and justice, transparency, and the rule of law.
About the Author
---
Africa Program
The Africa Program works to address the most critical issues facing Africa and U.S.-Africa relations, build mutually beneficial U.S.–Africa relations, and enhance knowledge and understanding about Africa in the United States. The Program achieves its mission through in-depth research and analyses, including our blog Africa Up Close, public discussion, working groups, and briefings that bring together policymakers, practitioners, and subject matter experts to analyze and offer practical options for tackling key challenges in Africa and in U.S.-Africa relations.   Read more