Smart Take | Ursula von der Leyen Wraps Visit to Canada
Canada Institute Director Christopher Sands summarizes the key take-aways from Ursula von der Leyen's just concluded visit to Canada. He describes Canada and the EU's mutual interest in supporting Ukraine, addressing climate change through technology and trade, and supporting women's leadership. The European Commission President arrives in Washington, DC on Friday, March 10.
Guest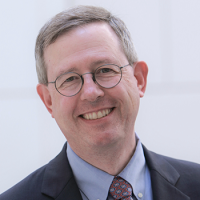 Christopher Sands
Director, Canada Institute
Christopher Sands is Director of the Wilson Center's Canada Institute, the largest policy research program on Canada outside Canada and the leading source of scholarship on US-Canadian relations in Washington, DC. Dr. Sands previously directed applied policy research programs at the Center for Strategic and International Studies and the Hudson Institute and has published extensively over a career of more than 30 years in Washington think tanks.
Read More
---
Hosted By
Canada Institute
The mission of the Wilson Center's Canada Institute is to raise the level of knowledge of Canada in the United States, particularly within the Washington, DC policy community.  Research projects, initiatives, podcasts, and publications cover contemporary Canada, US-Canadian relations, North American political economy, and Canada's global role as it intersects with US national interests. Read more