Arab Journalist Discusses Egypt's New President, U.S. Foreign Policy toward her Country
Visiting Arab Journalist Yassmine Hani discusses her impressions of Egypt's new president, Egypt's relations toward Israel in light of the Muslim Brotherhood victory, and U.S. foreign policy toward her country.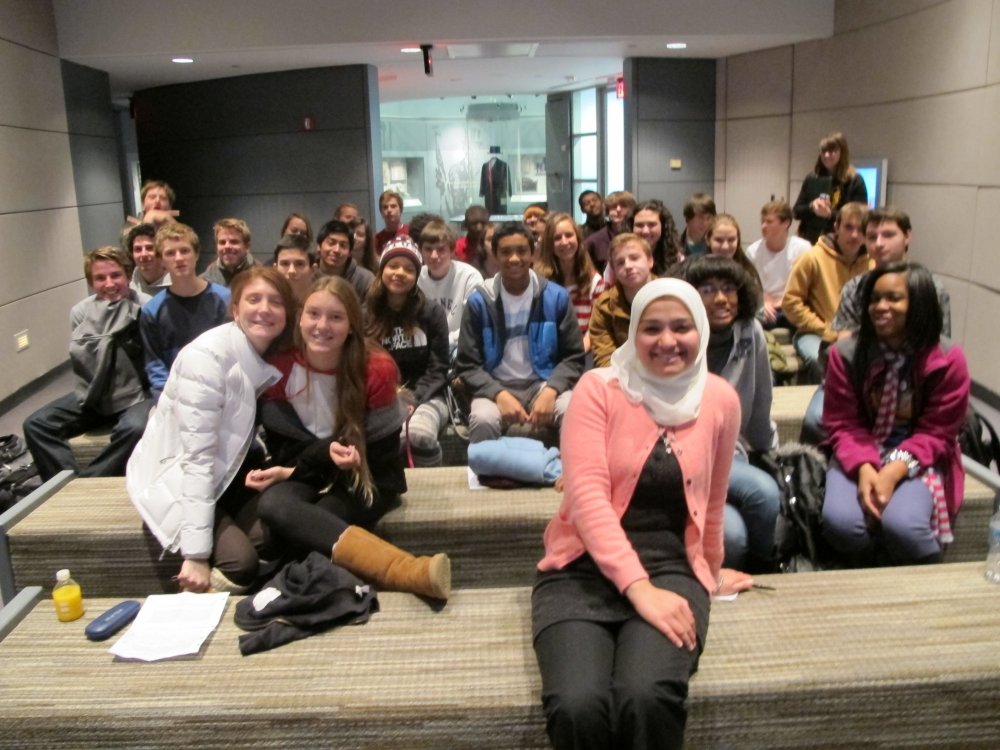 The sit-in on Eqypt's Tahrir Square in January 2011 lasted for 18 days.  "They were the most beautiful days I've ever experienced," said Yassmine ElSayed Hani, Wilson Center visiting Arab journalist. She recently returned to Egypt where she is Foreign Affairs Editor of Al Akhbar Daily Newspaper in Cairo.
After the peaceful protests that challenged Hosni Mubarak's regime, "We went home and Mubarak resigned," Hani said. Egyptians were hopeful but soon many in the country were shocked and disheartened at what would follow.
Egypt's Presidential Elections
In May 2012, Egypt held its first free presidential election in which a dozen candidates vied for the nation's top post. Voter turnout was surprisingly low (46 percent) and no clear victor emerged, which prompted a runoff election in June.
Before the election, frontrunners included moderates such as former Foreign Minister Amr Moussa. But the top vote getters in the first round were Islamist Mohammed Morsi and independent Ahmed Shafik, separated by a mere percentage point. The runoff yielded a higher voter turnout (51 percent) though Morsi, the candidate of the Muslim Brotherhood, would win by a slim margin, becoming the first Islamist head of state in the Arab world.
"I wear the veil," said Hani. "I practice daily prayers, but I did not vote for Islamists. Nor did I vote for Shafik and the old regime."
Hani contends that Shafik, who was the last Prime Minister under Mubarak, represented a return to the past regime and many Egyptians were voting against Shafik rather than voting for Morsi.
"They [Islamists] are using religion to reach power," she added. Muslim Brotherhood, she explained, had access at the grassroots level and could get their message out to the rural areas, whereas other candidates were unknown in the countryside.
"These Islamists were in and among the community for 80 years," said Hani. "People in the rural areas thought, 'We just know them.'"  
The Muslim Brotherhood, though politicized later, was founded for a religious aim, "Da'wa" (advising virtue for Islam) in 1927 and has focused on social services and charity. While some parts of the world view Muslim Brotherhood as a terrorist organization, Egyptians recognize its charitable work and do not view it as a radical or extremist group, "particularly because we have passion toward the religion," said Hani.
Hani said the Islamists got three kinds of votes: those who affiliate formally to the Brothers; those who wanted to give them a chance since they have been discriminated against for decades; and those who were preventing Shafik from winning.
"The previous government focused on capital, despotism, and political inheritance," said Hani. "The Muslim Brotherhood was seen widely as an alternative and as representing stability."  
Relations with Israel
Although the Muslim Brotherhood does not officially recognize Israel's right to exist, the group has no choice but to uphold the peace treaty it signed with Israel in 1979, said Hani.
"For pragmatic reasons, Egypt cannot cut ties with the West, nor do Egyptians want to get into a war with Israel," she said, and therefore Egypt cannot abandon the peace treaty.  "Egypt needs Western help to flourish economically."
Hani said the Muslim Brothers could consider modifying the treaty. "This would demonstrate sensitivity to the Palestinian issue and help absorb domestic anger," she said, but at the same time, Egypt would have to be mindful of international pressures.
"We don't want war with Israel but we hate what Israel is doing," Hani said of Israel's siege on Gaza, human rights violations, and occupation to Arab lands.
U.S. Foreign Policy
After Morsi's election, Egypt and the United States pretended as if nothing in their relationship had changed, said Hani. Both administrations were sending "assuring messages" to each other. Remaining attentive to security interests in the region, the United States, she said, wanted to let the new government settle in and then find ways to cooperate. In turn, she said, the new Egyptian government wanted to relay that, although they are Islamists, they remain friends of the West. This government had the same demands as the previous government, she said, but was not acting independently of public opinion as did Mubarak.
Popular Opinion
"In my view, the majority of Egyptians are unhappy with the new regime," said Hani. To date, Muslim Brotherhood has been unable to alleviate the country's biggest challenges, particularly such economic woes as high unemployment. The regime is also under fire for deepening its control over society, political institutions, and the media.  
"We are a conservative society whose majority—Muslims and Qobts—have the religion embedded in their persons and thoughts," said Hani. "We have lived in harmony for centuries and the problems we had were about applying laws and fighting extremists on both sides. We want a special kind of secularization that fits this conservative society."
Unlike the western construct that excludes religion from politics, Hani said, Egyptians desire a model that separates religion from politics but does not exclude it from policies.
"We suffer the usage of religion in campaigning because it tends to mobilize people on a sectarian basis, and accordingly divides the society, but we do not ask for complete separation," she said. "In Egypt, secularization has bad connotations because of the excluding nature of it. Wearing veils are banned in some countries yet insulting the Prophets is allowed. We can never accept these things in our society."
 "In Egypt, we want to develop a model of 'conservative inclusive secularization' that allows everyone to enjoy rights within society's respected values, but does not let anyone abuse those rights to consolidate power and build dictatorships."
 
---
Middle East Program
The Wilson Center's Middle East Program serves as a crucial resource for the policymaking community and beyond, providing analyses and research that helps inform U.S. foreign policymaking, stimulates public debate, and expands knowledge about issues in the wider Middle East and North Africa (MENA) region. Read more