A Coordinated Way to Reawaken the North American Economy
The economies of the U.S., Canada and Mexico are interconnected. Their subnational governments and their businesses need synchronized federal guidance about how and when to restart.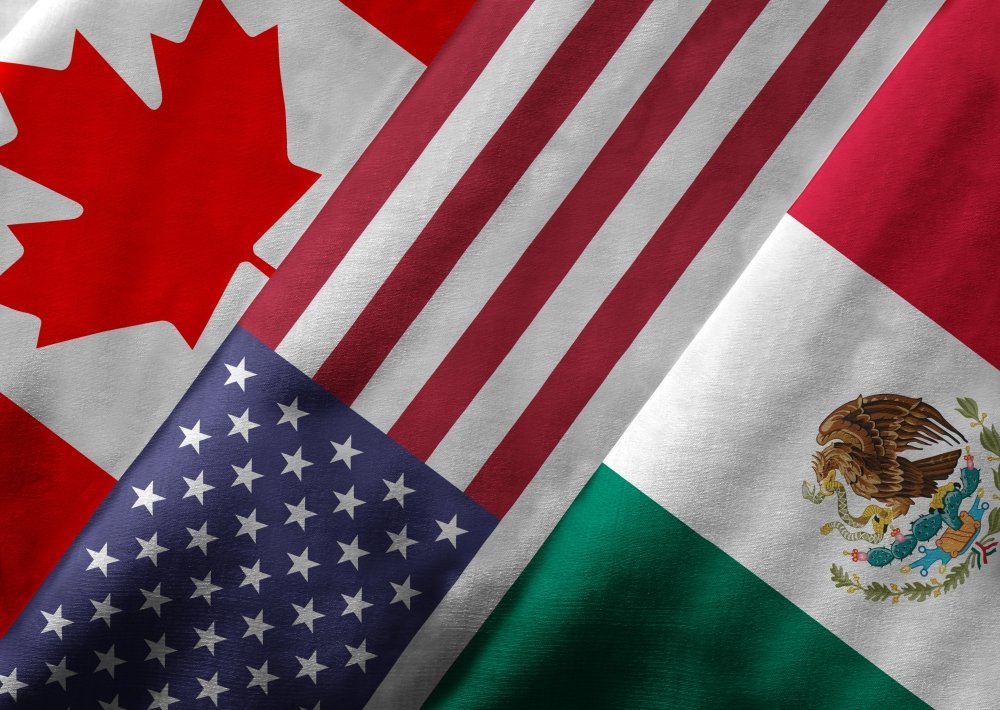 While North America's three federal governments have been the central focus of the public-health response to COVID-19, restrictions on business activity have been imposed and enforced for the most part by the 50 U.S. states, the 10 Canadian provinces and the 32 Mexican states. Meanwhile, thousands of local governments have imposed limits of their own. Like a gangly adolescent, North America has a coordination problem.
Reawakening the North American economy successfully once the coronavirus pandemic begins to recede will require synchronization among the three federal governments, along with their territories, federal districts and other subnational jurisdictions, so that the supply chains that sustain the continent's economy and crisscross jurisdictions can come back online. Without coordination, myriad rules and uncertainty will drag on regional competitiveness and slow recovery.
The British government may have a solution worth emulating. At first glance, Britain may seem too unlike North America to be a model: It's a unitary state with limited devolution of power to parliaments in Northern Ireland, Scotland, Wales and modest local authorities. Yet when it comes to business, the United Kingdom — a nation of shopkeepers, in Napoleon's famous jibe — shares a cultural of initiative, self-reliance and a love of liberty with most North Americans.
Seeking to tap into that spirit, British Prime Minister Boris Johnson has announced guidelines for businesses on how to make workplaces safe to reopen for employees and customers. Recommendations include co-worker distancing, cleaning standards and telework for employees who are ill, think they might be, or are living with or caring for COVID-19-positive or vulnerable family members at home.
Culturally these guidelines are British in the best sense, in the matter-of-fact manner of the wartime posters that advised the public to "Keep Calm and Carry On." Yet they could be adapted for use in North America as a model that would help coordinate the complicated process of reawakening the economies of the United States, Canada and Mexico.
Unlike the United Kingdom, Canada and the United States are federations in which the primary authority over the conduct of business, from incorporation to licensure, rests with provincial and state governments. For Canada, this is constitutional and a legacy of the British legislation that confederated its former colonies. In the United States, every government has a charter or constitution that has been endorsed by residents or their representatives. That includes local governments, many of which have implemented business closures, school shutdowns and travel restrictions of their own.
Mexico is also a federal system, but there the federal government has ordered business closures through the Ministry of Health, with no role yet for the economy ministry. However, we have seen numerous declarations of dissent from some of Mexico's most powerful governors and businesses, worried that their American and Canadian supply-chain partners will restart while they remain on lockdown.
Synchronizing the economic reopening across North America's myriad jurisdictions is vital if governments hope to minimize business losses. Already some jurisdictions are breaking ranks and moving to partially reopen their economies, giving business owners and supply-chain managers fits.
This is where federal guidance — patterned on the U.K. model, consistent and synchronized across North America's international boundaries — would help. Not only would it aid governors, provincial premiers and local officials in their decision-making on reopening their economies, but giving advice to business owners on how to reopen while protecting the health of their employees, corporate partners and customers would empower them to act. An Indiana manufacturer would have more confidence in a local decision to allow business activity and to resume production knowing that its suppliers in Ontario and Chihuahua were working from the same guidebook.
The answer to the safe reopening of our interconnected North American economy lies in a combination of public-health measures and the best use of automation, virtual communication, the internet of things and data flows. Until a vaccine is available, we know that factory floors and office spaces will remain a risk. However, the disciplined use of personal protective equipment, ample resources for handwashing and other hygienic measures, and education on safe interactions among staff, as well as more effective human-robot teamwork, should allow for that risk to be minimized.
The North American idea is, in a sense, in its adolescence. Medical research and technological solutions will help us to counter and adapt to the COVID-19 contagion. Empowering people with best-practice knowledge and calling on them to act responsibly may be a British approach, but it could inspire North Americans to reopen businesses from the ground up.
---
Canada Institute
Bound by common geopolitical interests and strong economic and cultural ties, Canada and the United States enjoy the world's most successful bilateral relationship. The Wilson Center's Canada Institute is the only public policy forum in the world dedicated to the full spectrum of Canada-U.S. issues. The Canada Institute is a global leader for policymakers, academics and business leaders to engage in non-partisan, informed dialogue about the current and future state of the relationship.    Read more
Mexico Institute
The Mexico Institute seeks to improve understanding, communication, and cooperation between Mexico and the United States by promoting original research, encouraging public discussion, and proposing policy options for enhancing the bilateral relationship. A binational Advisory Board, chaired by Luis Téllez and Earl Anthony Wayne, oversees the work of the Mexico Institute.  Read more