As the U.S. Congress makes yet another effort to approve a new covid-19 relief package, it is urgent that the legislators include additional robust funding for re-skilling and upskilling workers. 
Congressional action should encompass opportunities for workers still on the job.as well as those who are out of work, those whose jobs will never return, and younger individuals seeking to enter the job market. If done well, such programs will boost employment, the economic recovery and the future of U.S. workers and businesses.
Before the pandemic, U.S. businesses already faced significant shortfalls in finding the skilled workers needed. Manpower's 2019 talent survey found 69 percent of U.S. employers reported talent shortages. The numbers were higher for medium (75 percent) and large (77 percent) companies. And, the U.S. shortfalls were much larger than the worldwide average of 54 percent who said they faced talent shortages in Manpower's survey. 
My 2019 Wilson Center study of workforce development across North America suggests that the Manpower figures reflect a structural problem of U.S. under-investment in workforce development and skills-focused education, accompanied by poor public policies and too little private-public-academic cooperation. Studies looking specifically at the U.S. manufacturing sector have found that efforts to undertake apprenticeship programs needed to build advanced skills have fallen short.
The 2019 Wilson Center study highlights that Mexico and Canada face similar problems. Canada is the most active in addressing skills needs, with government investments and national and provincial partnerships with the private sector and academic institutions. Mexico trails behind its North American partners in programs to provide needed skills and training for workers. Several Mexican states, nevertheless, have built strong government-private sector-academic partnerships that provide skills and education needed by workers and businesses, thus boosting local prosperity.
The U.S. still has significant economic might and star performers in the private sector, including on skills training, but its competitiveness is being undermined by weak and uncoordinated responses to the technological transformations in workplaces and markets that demand regular skills updates.
A 2019 McKinsey study, for example, predicted that workers without college degrees would be four times more likely to lose their jobs to automation than those with a bachelor's degree over the decade. Those same workers have experienced the greatest losses of employment and income during the pandemic.  
The pandemic appears to be fueling even greater negative effects for less skilled workers across North America as companies adopt new technology to help deal with the health-related workplace challenges for manufacturing, supply chains, service provision, etc.
As the pandemic accelerates technological transformations, the urgency of taking action to build a more skilled workforce grows.  
Businesses, which have the capital available, will press ahead to apply new technologies and digital tools to deal with the pandemic's effects on markets and workplaces. Yet, many other companies and workers now have less money to invest in developing the skills to succeed.
Small and medium enterprises (SMEs), which employ 48 percent of the U.S. workforce. are under great pressure just to survive during the downturn, putting up to 30 million jobs in the United States at risk according to McKinsey, and SMEs generally have less capacity to upskill workers than larger companies. (These factors are very much at play in Mexico also, with many workers returning to informality in recent months.)
Public policies and funding are needed to fill the gaps more than ever, especially as it is still not clear what the lasting employment effects of the pandemic will be or whether real unemployment might bounce back. Inequality seems to be widening in the United States, with higher skilled workers adapting more successfully to the downturn than less educated and less skilled workers. It is clear that the economy that emerges from this crisis is not going back to old ways, nor will it put aside the new technologies and automation now being adopted. More jobs will be transformed, requiring new skills, and some will be permanently eliminated.  
The pandemic is more widely driving home the lessons of America's relative underinvestment in primary and secondary education, for example, with very tough lessons for many families. 
Workers also know that they need more skills. The August 2020 Global Learner Survey by Pearson finds 84 percent of Americans surveyed saying that new jobs and skills needs will arise as the result of the pandemic. Seventy-six percent of them also say the federal government needs to do more to help adults pay for job training or reskilling. 
Action by the U.S. Congress to invest seriously in workforce training programs as part of the next relief package will surely be widely welcomed.  At least two bills have already been introduced that would provide a solid boost in near term funding, and both propose more spending than is in the House passed relief package.
Robust congressional spending now can mitigate the costly impact of the pandemic on the U.S. workforce and recovery. It would be a down payment for the longer-term structural changes and investments needed to educate and reskill workers in and out of the current workforce, as well as students. The United States needs to reinvent the way it provides skills to its workers to help prepare the country for the transformations and intense global competition ahead.
Taking a fresh look at examples from around the world and developing new policy tools and coordinating mechanisms is vital for America's workers and businesses, as well as for workers across North America. 
Technology and automation are going to keep fueling rapid change, inventing new jobs and skill needs throughout the North American market, even as the United States, Canada and Mexico seek to implement the USMCA and as all three countries seek to attract additional investment.
If the United States does not adapt its systems and programs to allow for expanded opportunities for skill and knowledge acquisition, the costs will be immense. This also holds true for all of North America as well. Other global production centers will press ahead in educating their youth and workers and improving their abilities to compete.
At present, the United States has some very good government-academic-business partnerships in cities and regions. Some businesses have very good models of serious skills programs for their workers. There is, however, no effective nationwide framework for learning from such best practices or for helping to co-fund beneficial public-private partnerships. U.S. states have a wide-variety of skills-related programs with different requirements and funding levels and a range of outcomes, adding to the complexity of the U.S. landscape. Establishing new coordination and funding mechanisms now is even more important, as many companies struggle to survive with fewer funds available to retrain employees or even to use tax breaks were they available.
The U.S. Congress should help now with bold action to get urgent skills training underway.  After the November elections, the U.S. should move to thoroughly modernize and upgrade its approach to workforce development to help assure a better future. It can also then better coordinate with its neighbors with the aim that North America learns from best practices in workforce development for the well-being of the entire continent.
This article was originally published in Pulse News Mexico...
About the Author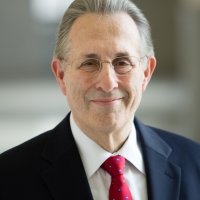 Earl Anthony Wayne
Public Policy Fellow;
Former Career Ambassador to Afghanistan, Argentina, and Mexico; Distinguished Diplomat in Residence, School of International Service, American University
Read More
---
Mexico Institute
The Mexico Institute seeks to improve understanding, communication, and cooperation between Mexico and the United States by promoting original research, encouraging public discussion, and proposing policy options for enhancing the bilateral relationship. A binational Advisory Board, chaired by Luis Téllez and Earl Anthony Wayne, oversees the work of the Mexico Institute.  Read more