NATO Vilnius Summit 2023: A Summit For Implementation
The historic NATO Summit in Vilnius, the summit for implementation, produced a lengthy 90-point joint communiqué. With a trove of new announcements, it's worth examining the key outcomes of the Vilnius Summit, as NATO is gearing up to the 75th anniversary of the Alliance in 2024.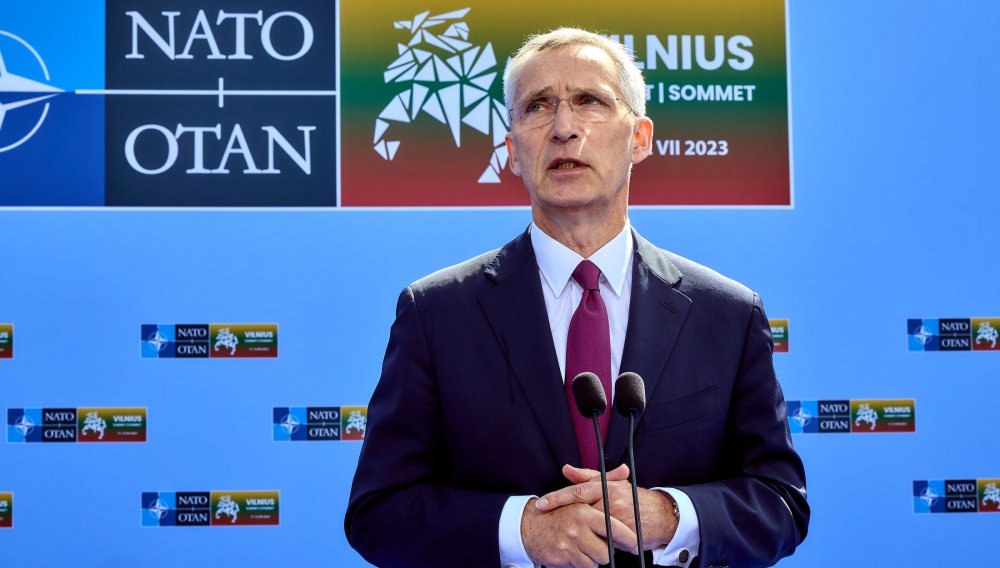 Last year's NATO Summit in Madrid saw the release of a new Strategic Concept, defining the priorities of the alliance. This year's NATO summit in Vilnius has been focused on the less flashy – but far more important – task of implementing the priorities and vision Allies outlined a year ago. This year's summit communiqué featured a trove of new announcements, including how to implement last year's defense plans, strong commitments on defense spending, and insight into next year's summit, to be held in Washington, DC.
Vilnius has been a summit for implementation for the NATO of tomorrow. A new generation of regional defense plans has been put in place, making the Alliance more capable to deter and defend itself than in recent decades. The new NATO Force Model, agreed at the Madrid Summit, dramatically strengthens the alliance by providing up to 300,000 troops at high readiness, improving responsiveness, and harnessing regional expertise. A new Allied Reaction Force is to be established, designed to rapidly respond to threats. The entire alliance is reorienting and restructuring to face a more complex and challenging global environment. 
Vilnius has been a summit for implementation for the NATO of tomorrow.
This more dangerous world can only be addressed by a stronger NATO, which means more funding is necessary. Discussions around increasing defense spending and capabilities featured prominently in the lead-up to the summit. Stoltenberg has stressed in recent months defense spending should be "2% of GDP as a floor not ceiling." In the communiqué, NATO reaffirmed its "enduring commitment" to spend at least 2% of GDP annually on defense. Beyond the standard 2% rhetoric, the communiqué also featured an explicit call to modernize forces and capabilities, including strengthening supply chains and the defense industry in Europe. It might have fallen short of making 2% a floor, as it is ultimately up to individual member states to commit funding at a national level, but NATO made it abundantly clear that to fulfill its role, it needs members to provide more.
NATO also reaffirmed its continued and iron-clad support for Ukraine, by stating that "Ukraine's future is in NATO." Although NATO is supportive of Ukraine's aspiration for membership, there are deep disagreements within the Alliance regarding the timeline of its accession. To speed up Ukraine's path to join the Alliance, NATO will drop the requirement for a Membership Action Plan, however, Ukraine will only "join the Alliance when allies agree and conditions are met." The communiqué also included the creation of a joint NATO-Ukraine Council and a NATO-EU Staff Coordination to bolster NATO's support for Ukraine. While this summit clarifies Ukraine's future in the Alliance, it falls short in two regards: 1) providing the security guarantees asked for by President Zelensky in the months leading up to the summit and 2) for failing to provide a clear timeline towards membership. 
The entire alliance is reorienting and restructuring to face a more complex and challenging global environment. 
China also featured prominently in the communiqué and remains a systemic challenge to NATO in this era of strategic competition. For the second summit in a row, NATO's Indo-Pacific partners–Australia, New Zealand, the Republic of Korea, and Japan–also participated. Of paramount importance to the NATO alliance is to maintain the status quo with China. That means ensuring China refrains from providing lethal aid to Russia and pressing China to deny inaccurate narratives pushed by Russia. An increase in China's material support for Russia could dramatically tip the scales of the conflict. China has and will remain a major rival for NATO, with next year's summit in Washington likely to further define China as a systemic threat.
Additionally, this summit reaffirmed the announced extension to Stoltenberg's mandate, a welcome sign of continuation during a turbulent period of kinetic warfare on the European continent. Stoltenberg is on track to serve as the second-longest Secretary General in history. He has guided the alliance through a global pandemic, Russia's invasion of Ukraine, a massive resurgence of military spending across the European continent, and the accession of four new members to the Alliance. Overall the NATO alliance is in better shape than when Stoltenberg started, with alignment on Euro-Atlantic security at an all time high.    
Looking ahead to next year's summit in Washington, 2024 will herald the 75th anniversary of the alliance. The North Atlantic Council has been tasked "to launch a comprehensive and deep reflection on existing and emerging threats and challenges, and opportunities for engagements with our partner nations" to be presented at next year's Summit. This threat assessment will likely yield further discussions on the future of Ukraine's NATO aspirations, further clarify NATO's views on China, and showcase how the Alliance is readying itself to face the challenges of a more complex world. The Washington Summit may find it is focused on the same questions left unanswered at Vilnius: Is the Alliance's door still open? When will Ukraine join?
---
Global Europe Program
The Global Europe Program addresses vital issues affecting the European continent, US-European relations, and Europe's ties with the rest of the world. We investigate European approaches to critical global issues: digital transformation, climate, migration, global governance. We also examine Europe's relations with Russia and Eurasia, China and the Indo-Pacific, the Middle East and Africa. Our program activities cover a wide range of topics, from the role of NATO, the European Union and the OSCE to European energy security, trade disputes, challenges to democracy, and counter-terrorism. The Global Europe Program's staff, scholars-in-residence, and Global Fellows participate in seminars, policy study groups, and international conferences to provide analytical recommendations to policy makers and the media. Read more