The Lessons of Post-9/11 Border Management
Although the initial response to acts of terrorism often focuses on the perceived vulnerability of border crossings, recent advances in border management technology and policies can mitigate threats while allowing a relatively free flow of people, goods, and capital.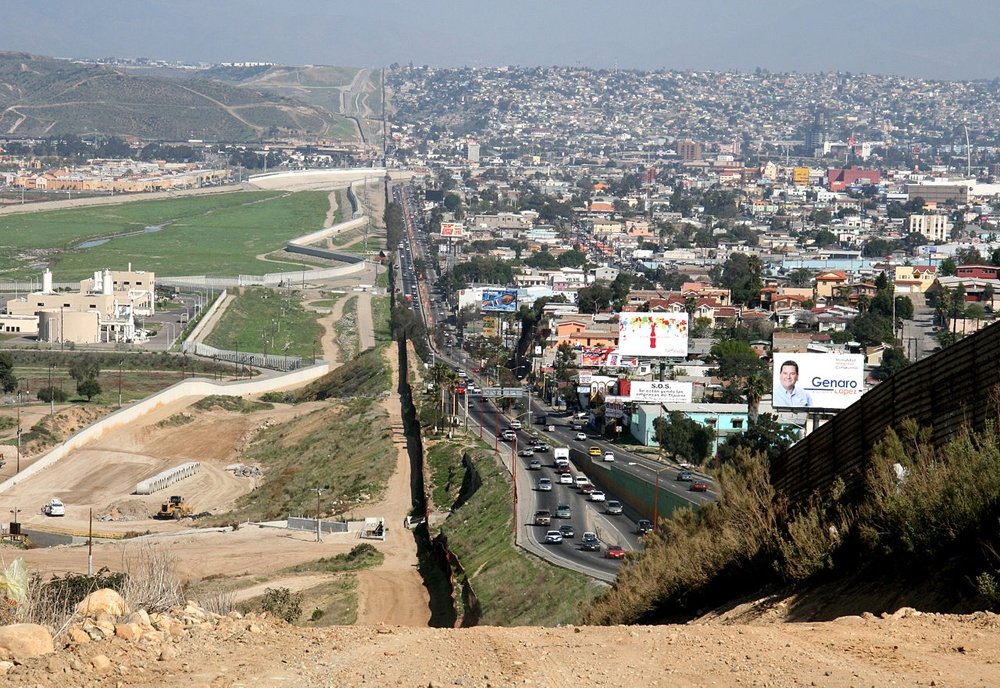 Shortly after the horrific attacks in Paris, French President François Hollande announced a decision to close his nation's borders. He said, "We must ensure that no one comes in to commit any act whatsoever, and at the same time make sure that those who have committed these crimes should be arrested if they try to leave the country."
The response is reminiscent of the U.S. reaction following the attacks of September 11, 2001. The United States did not officially close its borders with Mexico and Canada (in the end, neither did President Hollande), but in the days following the attacks it moved to full inspections of all border crossers, opening every trunk and carefully reviewing all travel documents. With about a half-million people legally entering the United States at the southern border each day, the lines to cross quickly grew from minutes to hours to occasionally more than a day, effectively causing the border to close.
The border was slowly reopened, but it never returned to its pre-9/11 state. The drawbridges of "Fortress America" were up, and it became much more difficult for all traffic, licit and illicit alike, to cross borders into the United States. The security gains from more inspections, more documentation requirements, and better databases were real, but they came with huge costs for those industries and communities that had come to rely on seamless connectivity. (Canada and Mexico are the United States' top two export markets, and studies suggest that nearly 15 million U.S. jobs depend on trade and investment with its neighbors.) The border was thickened.
The costs of this change to the U.S. approach to the borders were immediately apparent to its neighbors, and both Canada and Mexico sought to negotiate "Smart Border" agreements with the United States. Thus began the quest that has occupied customs and homeland security agencies throughout North America for the ensuing decade and a half: designing and implementing approaches to border management in which security and efficiency are not zero-sum but rather mutually reinforcing. The advances in border management have been significant, and U.S. officials have learned quite a bit about how to keep us safe. Four points in particular are worth keeping in mind.
Lines to flows: A border in the 21st century is best conceived not as a line in the sand but rather as a system of securing and facilitating international flows, whether of people, commercial goods, or even capital. This approach allows dangerous shipments to be detected and intercepted at their source, rather than at our doorstep, and it allows customs and security inspections to occur, when appropriate, away from the congested and often boxed-in infrastructure at our land borders, providing a cost-effective alternative to building ever more lanes.
International cooperation: A fortress approach, with a line drawn and defended, implies that all border security activities take place domestically. When border security is reconceived as a system of flows, it becomes a cooperative global enterprise. Allies and partners around the world share data and work to identify and mitigate threats before they reach the homeland. Since 2001, Mexico has become a strong partner in addressing transnational threats of terrorism and organized crime. Increasingly, Mexico is a partner of the United States in responding to the flows of Central American and other migrants to the United States as well.
Better targeting and risk segmentation: As discussed above, inspecting 100 percent of cross-border traffic is essentially unfeasible in this era of globalization. Instead, we must rely on intelligence and risk segmentation systems to focus limited investigation and inspection resources on high-risk traffic while facilitating the flow of known, low-risk border crossers. There are three primary tools to do so. The first tool is intelligence—when our intelligence and law enforcement agencies identify dangerous individuals or shipments before they reach the border, the threat can be mitigated before or at the border. Second, ever-improving targeting software can use big data (processing information from license plate readers, passport swipes, and law enforcement data bases) to flag potentially dangerous border crossers for further inspection. Finally, the majority of law-abiding border crossers can be enrolled in special known-traveler programs and given expedited passage, allowing law enforcement to focus its attention on unknown or high-risk individuals. This is discussed in more detail below.
Cooperation with the public and business community: Just as the United States has looked for support from partner governments around the world, it has sought to engage the public and business community in ways that go far beyond reporting an unattended package at the airport. Through the Customs-Trade Partnership Against Terrorism, which began just two months after 9/11, companies voluntarily take on additional security protocols to ensure the security of their supply chains. Once companies have demonstrated compliance, the U.S. government eases its own inspections and helps facilitate their shipments through border controls. With an additional step, enrollment in the FAST program, commercial drivers undergo extensive background checks in order to gain access to dedicated express lanes at ports of entry. Similar programs, SENTRI and Global Entry, exist for personal vehicles and pedestrian border crossers. Through these programs, individuals and companies voluntarily offer the government the information needed to verify their low-risk status and agree to comply with extra security procedures, allowing for a border that is simultaneously more secure and more efficient.
As ISIS demonstrates its ability to attack targets around the world, the time is right for the United States to review its border management systems. The Department of Homeland Security has come a long way since it was created in 2002, learning from its successes and failures alike. Fortunately, given the past decade's advances in this area, there is no need to return to the "Fortress America" approach in order to keep America safe. Instead, we need to rely on the intelligent, intelligence-based border management and homeland security tools that allow us to have both safe and efficient borders. In the 21st century, this means building partnerships with our neighbors, not walls between us.
The opinions expressed here are solely those of the author.
About the Author
---
Mexico Institute
The Mexico Institute seeks to improve understanding, communication, and cooperation between Mexico and the United States by promoting original research, encouraging public discussion, and proposing policy options for enhancing the bilateral relationship. A binational Advisory Board, chaired by Luis Téllez and Earl Anthony Wayne, oversees the work of the Mexico Institute.  Read more