Wilson Center Announces Agreement with the Korea Housing and Urban Guarantee Corporation
Mike Forster, Wilson Center COO, and Chae Kwang Lee, Korea Housing and Urban Guarantee Corporation (HUG) CEO, signed an agreement in a ceremony at the Wilson Center on August 16, 2018, to launch a joint research initiative on urban revitalization in the U.S. and Korea.
Representatives from Korea's Ministry of Land, Infrastructure and Transportation (MoLIT), HUG and the Korean Embassy joined with urban and finance experts from Ginnie Mae, the Wilson Center's Urban Sustainability Laboratory, George Washington University and the University of Pennsylvania. The meeting marked the third year of Wilson Center-HUG collaboration and research on innovative policies and practice to advance sustainable and inclusive urban development, affordable housing, and residential stability in a rapidly changing global economy. Upcoming research will explore case studies of urban regeneration projects, detailing the partnerships and financing tools that contribute to success. Research findings will be presented in 2019 at policy seminars in Washington, DC and Seoul.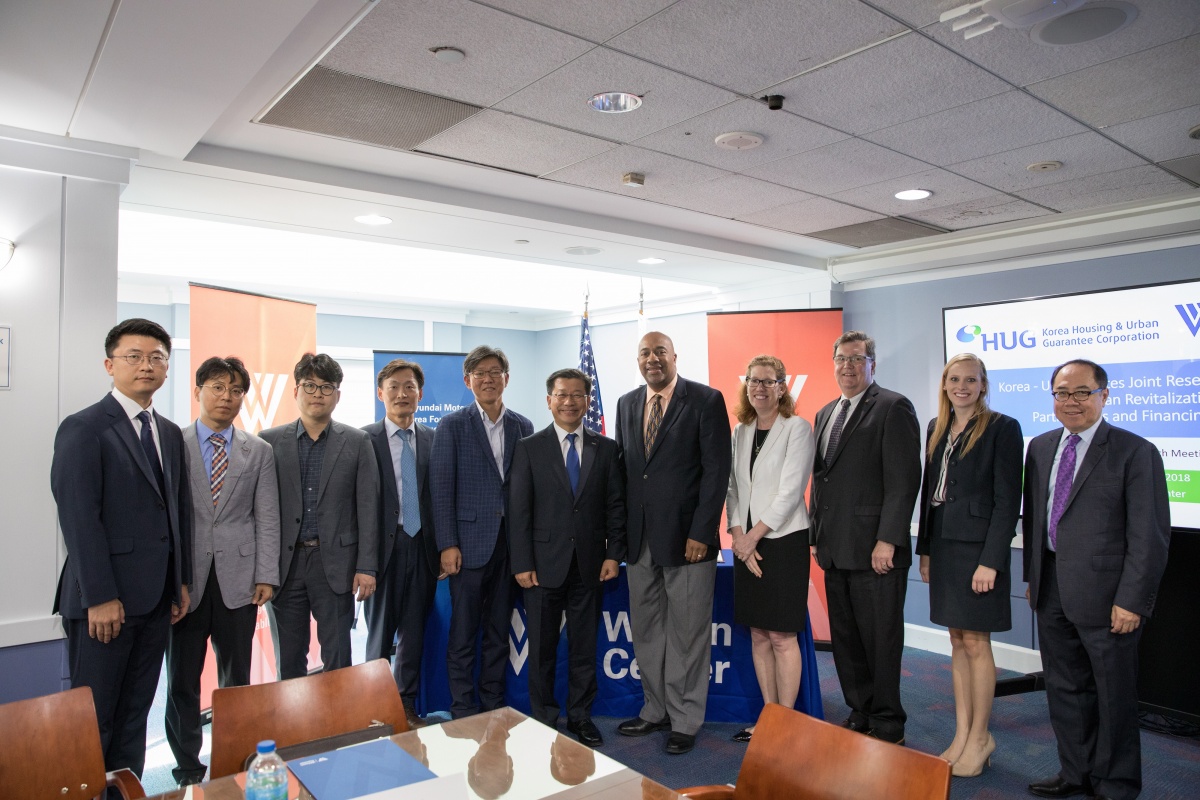 Related Programs
Urban Sustainability Laboratory
Since 1991, the Urban Sustainability Laboratory has advanced solutions to urban challenges—such as poverty, exclusion, insecurity, and environmental degradation—by promoting evidence-based research to support sustainable, equitable and peaceful cities. Read more
Hyundai Motor-Korea Foundation Center for Korean History and Public Policy
The Center for Korean History and Public Policy was established in 2015 with the generous support of the Hyundai Motor Company and the Korea Foundation to provide a coherent, long-term platform for improving historical understanding of Korea and informing the public policy debate on the Korean peninsula in the United States and beyond. Read more