Wilson Center Names Robin Quinville New Director of Global Europe Program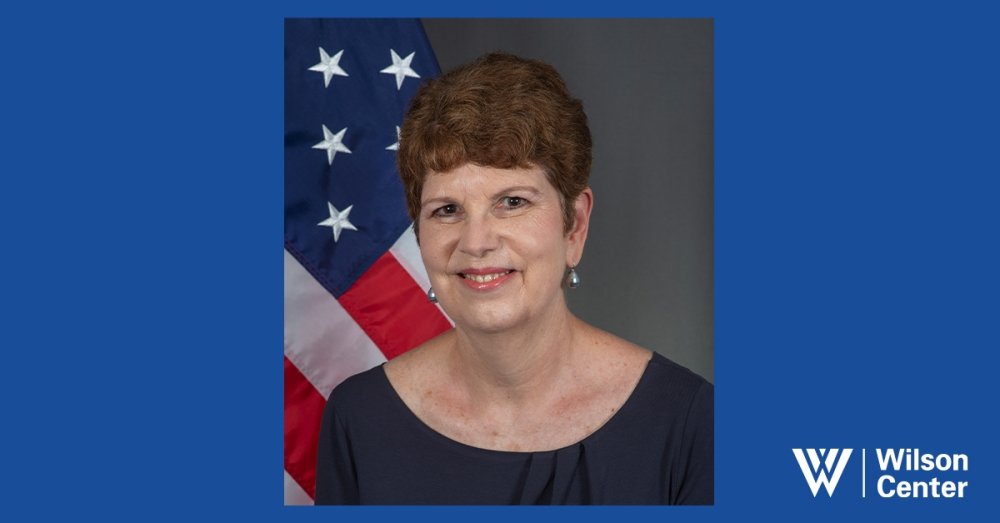 WASHINGTON, D.C. – Robin Quinville has been chosen to serve as Director of the Global Europe Program of the Woodrow Wilson International Center for Scholars.
Quinville, who recently completed more than 30 years as a U.S. diplomat, will lead the Wilson Center's work on the most important issues affecting the European continent, U.S.-European relations, and Europe's ties with the rest of the world.
"We are fortunate to have someone of Robin's skills and experience during these important times for Europe and transatlantic relations," said Ambassador Mark Andrew Green, President and CEO of the Wilson Center. "From the West's work in support of Ukraine to Europe's evolving strategic relationships in Asia and the Middle East, from policies regarding the role of technology to grappling with the impacts of climate extremes, there are a range of important policy challenges facing Europe and its role in the world. Robin will help lead our research and analysis on all these topics and more."
Most recently, Quinville was the Chargé d'affaires at the U.S. Embassy in Berlin. In Washington, she directed the Office of Western European Affairs at the Department of State. Quinville served previously in Europe at postings to two multilateral organizations (the Organization for Security and Cooperation in Europe and NATO) and in postings to Cyprus, Bosnia, Greece, the United Kingdom and Germany. She also spent a year in Baghdad, Iraq, and has spent a year as a Wilson Center State Department Fellow. She returns to the Wilson Center following a semester as the Sol M. Linowitz Visiting Professor of International Affairs at Hamilton College in Clinton, New York. A native of California, Quinville lives in Arlington, Va., with her husband Tom Williams.
"I'm honored to join the Wilson Center's exceptional team," said Quinville, "and anxious to get to work. Working closely with our European partners on today's global challenges is the foundation of our strong transatlantic relationship, and that relationship has never been more important.
"The Wilson Center has a number of world class institutes and programs," she continued. "Working together, I know we can make a real contribution to both foreign policy analysis and understanding. Being nonpartisan and independent, the Wilson Center is a trusted source of scholarship around the world. I am thrilled to join in that mission."
Notes to editors:
The Wilson Center provides a strictly nonpartisan space for the worlds of policymaking and scholarship to interact. By conducting relevant and timely research and promoting dialogue from all perspectives, it works to address the critical current and emerging challenges confronting the United States and the world.
The Global Europe Program addresses vital issues affecting the European continent, U.S.-European relations, and Europe's ties with the rest of the world. It does this through scholars-in-residence, seminars, policy study groups, media commentary, international conferences and publications.
-30-
Related Program
Global Europe Program
The Global Europe Program addresses vital issues affecting the European continent, US-European relations, and Europe's ties with the rest of the world. We investigate European approaches to critical global issues: digital transformation, climate, migration, global governance. We also examine Europe's relations with Russia and Eurasia, China and the Indo-Pacific, the Middle East and Africa. Our program activities cover a wide range of topics, from the role of NATO, the European Union and the OSCE to European energy security, trade disputes, challenges to democracy, and counter-terrorism. The Global Europe Program's staff, scholars-in-residence, and Global Fellows participate in seminars, policy study groups, and international conferences to provide analytical recommendations to policy makers and the media. Read more