The World's Reaction to the Events of January 6th
Wilson Center experts look at how the world is reacting to the events at the US Capitol on January 6th.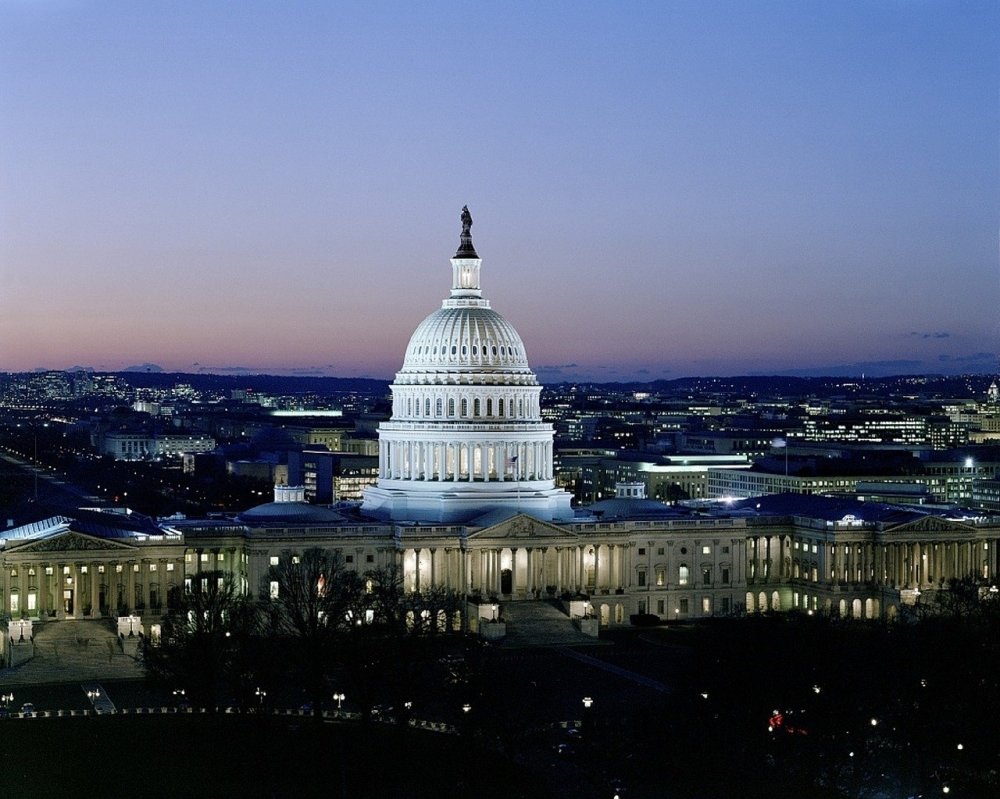 Dan Hamilton, Director of the Global Europe Program:
"Yesterday's tragic and horrific events will have significant foreign policy consequences. U.S. credibility has been questioned when it comes to our promotion of human rights, democracy and the rule of law abroad. Our allies will be just that more hesitant to sign on to U.S. efforts in these areas. They will wonder about U.S. reliability as a partner.  They know that a fresh start will be possible on January 20, but their confidence in their American ally has been rattled."
Cynthia Arnson, Director of the Latin America Program:
"Yesterday's acts of incitement and rioting have stained, perhaps indelibly, U.S. credibility in promoting democracy and democratic reform in Latin America.   It is a very sad day in America when an official from corrupt and authoritarian Venezuela expresses 'concern for the violent events' at the U.S. Capitol and 'hopes that the American people will open a new path toward stability and social justice.'"
Robert Daly, Director of the Kissinger Institute on China and the US:
"Viewed broadly, the first forty years of U.S.- China relations were a discussion—or argument—about China's trajectory: where it had been, what it was becoming, what its people and government thought and desired. China was the unknown and the American-led world order was the constant.
The Trump administration and the events of January 6 have balanced that discussion in a perilous way; in the eyes of Americans, Chinese, and the rest of the world, the United States, like China, is now a variable with a dangerously uncertain range of possible values. 
If the Biden administration is to build the coalitions needed to compete with China, it must address global doubts about the United States through a program of restoration at home and sophisticated public diplomacy worldwide. Diplomacy, and public diplomacy in particular, must receive the same priority as the Defense Department if the United States is to recover some part of its former status.
Due to the legacy of President Trump and January 6, President Biden's public diplomats will not be able to rely on China's bellicosity and brutality to do their work for them. America's performance over the past four years has given Beijing the ammunition it needs to counter such attacks. America's claims to continued global influence must be founded not on warnings about China's many misdeeds, but on demonstrations of American consistency and competence. Under President Biden, the United States must tell a new, true, and compelling American story. Our diplomats must be given the resources to begin this work immediately."
Michael Kugelman, Deputy Director of the Asia Program:
"The horrific events of January 6 have shattered US credibility as a champion of democracy abroad. From here on out, American democracy promotion programs, public criticism of democratic backsliding, statements about human rights--countries on the receiving end of all this won't take it seriously. Though to be sure, given events of recent years in the US, they've been unhappy with them for quite some time.
In India and Pakistan, where governments and publics already resent US messaging around democracy and regard it as unnecessary meddling, such sentiment will be particularly sharp.
Broadly speaking, I don't anticipate major impacts on US bilateral relations with South Asian states. Most of these partnerships are tactical and interests-based versus strategic and values-based. 
One exception is India, where Washington is trying to build out a strategic partnership with New Delhi. The US-India relationship is driven largely by shared concern about China and other geopolitical matters, but it has traditionally also derived considerable strength from shared democratic values. The US-India relationship works best when both countries are strong democracies. And yet, both countries have experienced setbacks to democracy in recent years, and the events of January 6 amplify just how serious these democratic deficits can be." 
Peter Zwack, Global Fellow with the Kennan Institute and former U.S. Army Brigadier General. Served in Moscow from 2012 to 2014 as the U.S. senior defense official and attaché to the Russian Federation:
"Russia needs to tread especially carefully with the US after the Jan 6 riots in Washington DC.  The new Biden administration will be particularly brusque and short-tempered if malign Russian activities are tracked into US domestic affairs including internal politics, and cyber hacks of American agencies and businesses continue.
If there is any possible Kremlin interest in improving Washington to Moscow relations now is the time be a constructive interlocutor.  A good, actionable place to start is an uncomplicated signing of a New START extension by February 5, another could be the immediate improvement of support and services to US diplomatic missions in Russia. No strangers to one another, President's Biden and Putin should "meet" early on, virtually if necessary, to establish a personal President-to-President relationship and chip away at their latent distrust by addressing key issues and potential opportunities between Moscow and Washington."
Monde Muyangwa, Director of the Africa Program:
"The overwhelming reactions from Africa regarding the horrific events that unfolded at the U.S. Capitol on January 6 were neither shock nor surprise at the events themselves, but surprise that the United States had let the situation degenerate to this level, given the warning signs of a democracy under stress that had been evident over the last few years, including the mounting tensions surrounding the 2020 presidential election. Immediately following the November election, one commentator had noted that "as Africans, we know an election crisis, when we see one".  As the events of January 6 unfolded, many Africans noted that the United States' credibility, standing, and moral authority to speak on democratic governance globally, including and perhaps especially in Africa, have been gravely injured and diminished. On January 6, many on the continent saw on full display, the behaviors for which Africans have been chastised by the United States and other international partners. They noted that they were witnessing the results of what happens when institutions and processes of democratic governance are undermined, when a country struggles with effective checks and balances against an overwhelmingly powerful president, when political leaders refuse to accept election results and attempt to usurp political power. 
On a predominantly Black continent, many have been following the Black Lives Matter movement and the struggle for racial justice in the United States.  It is perhaps not surprising therefore that many Africans noted the apparent double-standards in the government's use of force against those protesting  racial injustice versus those attempting a coup on January 6 (including the fact that only 52 arrests were made versus 427 between May 30 and June 2, 2020 in Washington D.C. (Forbes).  Others observed that the United States had taken its democracy and underlying institutions and culture for granted.  They pointedly noted that the United States should stop attributing democracy, or its lack thereof in some places, to issues such as the level of development, culture, or national history. Rather, the events of January 6 drove home the importance of working to protect and nurture the institutions, processes, and culture of democratic governance, even in one of the world's oldest and most established democracies. Given the state of democracy in the United States, others noted that going forward the United States needs to acknowledge its own shortcomings on issues of democracy, justice, and human rights and show more humility in its engagement with the rest of the world including Africa."