African Women in Agriculture Burdened by Climate Change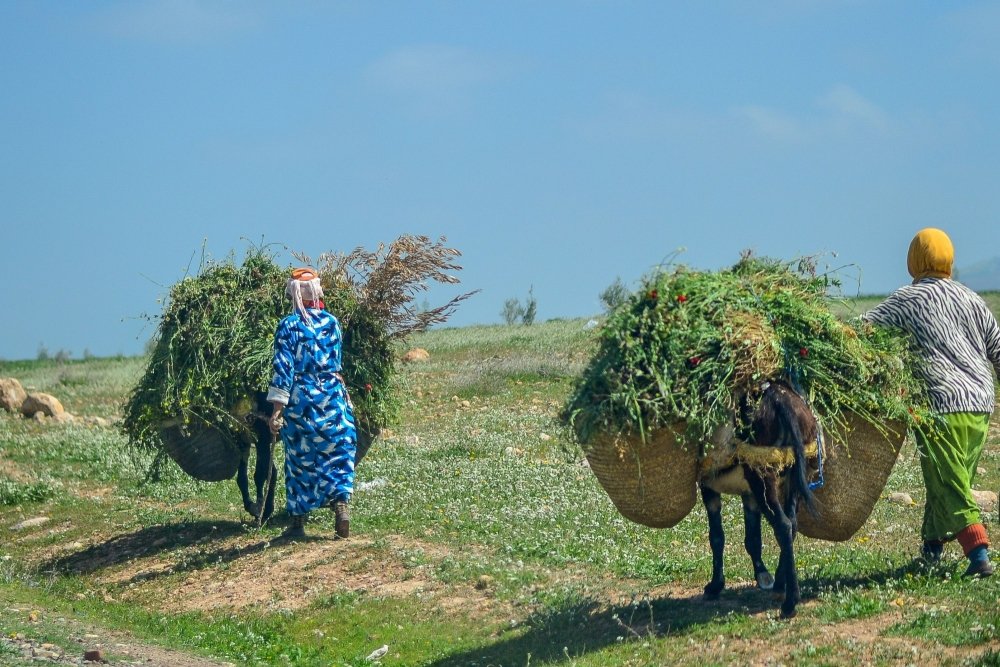 Women have adapted to new farming technologies and methods, which has led to increased yields and improved food security in their communities.
The effects of coal, gas, and oil to advance the industrial sector beginning over 250 years ago have been detrimental to our environmental system. While science has advanced significantly, we continue to harm the environment. We shape, shatter, and use it as we like, and as a result, the environment behaves in its own way and has become harsh with us.
This new world we're creating through higher temperatures, destruction of ecosystems, and biodiversity loss causes myriad problems, especially for the poorest and most vulnerable people, namely in Africa and South Asia.
Climate change threatens agriculture
Africa is severely affected by climate change, with nine of the ten countries most susceptible being located in Sub-Saharan Africa. The consequences of a changing environment threaten agriculture production across the continent. Agriculture plays a significant role in the economy, providing employment and income to millions of people. As of 2020, agriculture accounted for 43.8 percent of total employment in Africa. As a result, the impact of climate change on agriculture may have long-reaching consequences that extend well beyond individual farmers and their families.
Agriculture production in Africa has increased 160 percent in the last 30 years, greatly above the global average of 100 percent. According to the United Nations, this output is mostly generated by family farms, where women supply around 60 to 80 percent of the labor input. However, women in agriculture face gender-specific barriers, including limited access to land, financing, and other resources. 
Women's labor in the agriculture sector has little institutional acknowledgment. They are significantly underrepresented in agricultural policy and decision-making circles, despite being the majority of those affected. However, women in Africa have displayed remarkable resilience by finding innovative ways to overcome these obstacles and increase their productivity. For example, in Morocco, they have formed women-only cooperatives to pool resources and increase their access to credit and other services. Additionally, women have adapted to new farming technologies and methods, which has led to increased yields and improved food security in their communities.
Supporting women farmers is an important component of responding to climate change and enhancing resilience for everyone. For example, leaders should connect women with opportunities and provide more information regarding how to cope with and manage climate risk and variability. Further, the impacts of climate change may increase women's workloads. Agricultural technologies and practices for climate adaptation that reduce their workloads can increase production, reduce negative health impacts, and give women more time for other activities that increase their performance, such as education and training.
Empowering women decision-makers
African women have demonstrated resilience through their leadership and political ambitions. Despite substantial obstacles, including cultural and institutional prejudices against women in positions of leadership, African women have increasingly entered the political arena. In the past few years, there has been an increase in the number of women elected to parliament and other positions of leadership across Africa and Middle East.
The Middle East and North Africa (MENA) region had an average of 17 percent female-held seats in 2022, with the highest share of parliament or consultative body seats held by women in the UAE, at about 50 percent. In Morocco, women's representation in parliament increased from 20.5 percent in the previous House of Representatives (2016-2021) to 24.3 percent in the current House. In community (municipal) elections, women's representation also expanded from 21.18 percent in 2015 to 26.64 percent in the September 8, 2021 ballot. This displays their perseverance to overcoming traditional gender stereotypes and breaking down obstacles to political representation.
Adaptation to climate change requires building resilient communities, ecosystems, and economies to its impacts. For adaptation to be effective, it's important to recognize that the impact of climate change affects different people in different ways, and how they're affected depends on where they live, how they earn a livelihood, and in many contexts, it also depends on their gender. Therefore, action is needed at all levels, from individuals, governments, and the international community to set forth an effective response. Women must be integrated into the decision-making process, especially in the field of agriculture, to improve their work and the future. 
About the Author
---
Middle East Program
The Wilson Center's Middle East Program serves as a crucial resource for the policymaking community and beyond, providing analyses and research that helps inform U.S. foreign policymaking, stimulates public debate, and expands knowledge about issues in the wider Middle East and North Africa (MENA) region. Read more
Middle East Women's Initiative
The Middle East Women's Initiative (MEWI) promotes the empowerment of women in the region through an open and inclusive dialogue with women leaders from the Middle East and continuous research. Read more