Coronavirus Pandemic Offers Opportunity to Change Russia's Relations with the West
BY OKSANA ANTONENKO
With the spreading coronavirus pandemic, an escalating oil price war, falling markets, and rising tensions in the Middle East, 2020 is on course to be the twenty-first century's most disruptive and volatile year to date. 
This constellation of shocks coincides with a profound crisis in the system of international relations. Global governance institutions are paralyzed by normative disagreements, interstate rivalries, a breakdown of trust, and dwindling resources.
The World Health Organization is trying to stand up to the challenge of COVID-19, but it lacks the resources and authority to articulate and implement a global strategic response to the pandemic. International financial institutions are constrained by increasingly confrontational relations among its key shareholders and are unable to be more proactive in tackling global challenges.
In the meantime, the COVID-19 pandemic has not stopped Saudi Arabia and Russia from engaging in a tactical game of chicken over oil prices. The recent collapse of OPEC+ agreements and the subsequent oil price war are unlikely to see any clear winners in either the short or the medium term. At the same time, the price war has significantly increased the vulnerability of all resource economies to the impact of an impending global economic recession. 
Leaders without Strategies
The current disruption comes at a time when political leaders around the world appear to have lost their willingness to think and act strategically. Tactics trump strategy for many of the world's leaders. Whether it's a global trade war or a regional border skirmish, events lie in the hands of twitchy, anxious protagonists. When politics and geopolitics are situational, principles, values, and rules recede in importance.
So far, tactical politics have not led to a major public backlash. On the contrary, populist leaders trumpeting easy solutions have gained popularity at the expense of leaders calling for national sacrifices for the good of humanity. The COVID-19 outbreak is likely to change this dynamic. Governments around the world will face a public reckoning for their inability to reduce the cost of the pandemic to the citizenry. Several key elections in the United States, France, Germany, and South Korea stand to be affected by the current crisis. In other parts of the world, popular unrest, which was interrupted by the virus, is set to return with a vengeance in the event of another devastating global economic downturn.
Russia's Challenge
Despite its thus far low coronavirus infection rate and large accumulated financial reserves, Russia is not immune to the negative impacts of this year's disruptive events. On the contrary, its ability to withstand major external shocks has been weakened by the impending political transition, a lack of structural reforms, a confrontational foreign policy, and declining public trust in its leadership.
President Putin announced his plans to amend the constitution and replaced the government even as COVID-19 was ravaging China's Wuhan province. Two months later, the timing of the launch of a major reconfiguration of his political power appears to have been less than optimal. The April 22 referendum on the proposed constitutional amendment, which is aimed at keeping Putin in power beyond 2024, will coincide with the peak of the global pandemic. It is possible that Putin's decision to give himself the legal option of running again in 2024 is linked to a growing anxiety over Russia's near-term future in light of the current global economic uncertainty.
Though the virus's spread is likely to dampen protests and deter large public gatherings, it can also be expected to add strains to the Russian economy and test the government's capacity to mitigate the crisis amid growing concerns about the quality of Russia's public health system. Even before coronavirus arrived, Russians were most concerned about getting sick. This anxiety has already generated a significant drop in public approval ratings for the president and the government. The quality of health care is particularly poor outside major Russian cities—exactly where the Kremlin hopes to generate most support for the proposed constitutional changes. The same groups will be disproportionately more affected by a decline in real incomes as a result of oil-price-led ruble devaluation, insofar as their standard of living has not improved over the past five years. 
The current crisis will also have a major impact on Russia's political and economic elites, which have been affected by economic stagnation, rising corruption, and collapse in FDI levels. Russia's decision to pull the rug out from under OPEC+ agreements has already exposed divisions between the private sector and state-owned corporations. Rosneft's gamble that the oil price drop will help Russia recapture oil market share and displace U.S. shale producers has yet to pay off, while Russia's revenues, which remain overwhelmingly dependent on oil exports, are shrinking by hundreds of millions of dollars a day. If the global economic recession becomes a reality and the post-COVID-19 recovery is more L-shaped than U-shaped, Russia's reserves will not sustain Putin's ambitions to pump billions into national projects. And if the recession lasts for a couple of years, Russia will reach the presidential election year of 2024 with an unreformed economy and much smaller reserves.
Russia and the West
Sanctions and progressively worsening relations with the West represent another challenge to Russia's ability to manage its way through this year's global disruption. Though Russia saw a significant decline in capital flight since 2017 and growing inflows of "hot money" into Russian securities and the stock market, these trends are apt to reverse very quickly. At the same time, levels of FDI—which are less likely to flee during the crisis—remain very low because of the sanctions.
COVID-19 is also likely to disrupt Russia's relations with China, which Moscow has used to counterbalance its economic divergence from the G7 countries. The effects of closing the Chinese-Russian border, with the attendant disruption of tourism and trade, will soon be augmented by falling demand in China for Russian exports, including oil and gas. Chinese banks and funds will be even more reluctant to invest in Russia in the context of low oil prices and a likely economic recession. 
All these challenges are significant for the Russian economy and Russia's political system. They are also likely to make Russia an even more difficult interlocutor for the West, as history shows that Russian leadership finds it much harder to compromise on foreign policy issues at a time of stepped-up domestic uncertainty and instability. This trend does not bode well for advancing the Minsk process in Ukraine or bringing about a political transition in Syria. 
At the same time, the coronavirus pandemic offers an opportunity to change the trajectory of relations between Russia and the West. Russia could choose to present itself not as part of the problem but as part of the global solution to climate change and other global challenges. This cooperation could help rebuild trust and open new avenues for dialogue. 
Global Burden-Sharing
It is likely to take months before transport links, supply chains, and travel are restored to pre-pandemic levels. Governments around the world are pledging a multibillion-dollar economic stimulus effort to prop up small businesses and restore market confidence, although no credible estimate exists of the true scale of the economic cost and the required subsidies. Though one face of the current crisis is likely to be short-lived—scientists are predicting that the COVID-19 pandemic will peak by mid-year—climate change, technological advances, and unprecedented levels of inequality mean that global disruption could become a norm in the coming decades. 
From Trump's "America First" policy to Brexit to Putin's drive to turn Russia into a self-reliant center of power, many leading economies around the world have focused on strengthening national sovereignty over the past decade. The great disruption of 2020 has introduced a somber note into the proceedings. The current set of converging challenges leaves no nation unaffected and makes a compelling case for reversing course from promoting insularity to strengthening global burden-sharing. 
Oksana Antonenko is a Global Fellow at the Wilson Center.
The opinions expressed in this article are those solely of the author and do not reflect the views of the Kennan Institute.
About the Author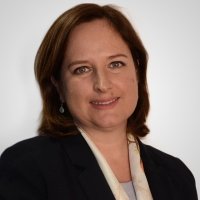 Oksana Antonenko
Global Fellow;
Director, Global Risk Analysis, Control Risks Group
Oksana Antonenko is a Global Fellow at the Kennan Institute. She spent over 20 years analyzing Russian politics and foreign policy at the International Institute for Strategic Studies, European Bank for Reconstruction and Development, London School of Economics, and Harvard Kennedy School of Government. She is based in Cambridge in the United Kingdom.
Read More
---
Kennan Institute
The Kennan Institute is the premier U.S. center for advanced research on Russia and Eurasia and the oldest and largest regional program at the Woodrow Wilson International Center for Scholars. The Kennan Institute is committed to improving American understanding of Russia, Ukraine, Central Asia, the Caucasus, and the surrounding region though research and exchange. Read more