IT Connection: Leveraging Technology to Serve Youth and Jobs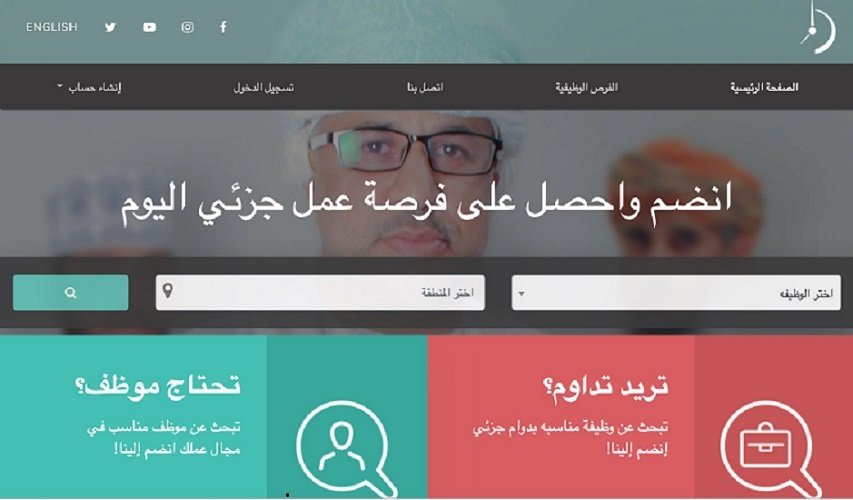 I am an Omani female entrepreneur who had a strong passion and curiosity in technology since a young age. My interest in technology started in the old internet age when people used to connect to the internet through Dial-Up and communicate using platform such as MSN and Yahoo messengers. I was always eager to learn about how computer software works and the way that they are designed and built. I wanted to understand the computer language the programming aspect of it.
My journey in computer science and information technology (IT) started with self-learning. When my elder brother saw my strong desire to learn IT, he hired an IT tutor that gave me lessons at home. These lessons pushed my curiosity further and I started exploring the "if condition" codes using excel. I started researching ways to expand my knowledge in the computer and technology world and found that I needed to pick the scientific studies track in high school to be able to study computer science in higher education. Even though physics was not my strong suit, I was determined to go through scientific track in order to achieve my dream.
After graduating from high school, I went to a college in Muscat for four years where I completed my computer science degree and enjoyed every aspect of it. I was still thirsty for more knowledge in computer science even after graduating, so I took advantage of any opportunity that was available. I went to several countries around the globe to do courses, internships and projects. Going through all of these made me ready to start my next chapter. 
I wanted to build something with all the knowledge and skills I gained, so I gathered my courage and started to plan and build my own business in Oman. The first step was to do market research about the country. After that, I had to work on my soft skills: I never experienced going through formal board meeting before! Then I had to build my network and gain the trust of my clients, as retaining clients is important and cheaper than acquiring a new ones. Entering the business world was a difficult experience. However, focusing on my vision and the big picture made it easier for me to overcome these challenges. Most importantly, I also had the support of my family and they helped me throughout the ups and downs of this journey.
Even though I started my own company, I kept looking for any opportunity to expand my knowledge. I started to read programming and IT books and testing theories whenever I had an opportunity. I also attended many conferences whenever I was invited, for example GES 2016 in Silicon Valley and Youth of Oman.
I always believed in giving back to the community to create a better future, so I wanted to find a way to make an impact and help those in need. I started by investigating different issues in Oman that needed a quick solution. One issue stood out in my research: the problem of youth unemployment in Oman. That is when I decided to create an employment platform called "Dawam". This platform offers part-time jobs in Oman, which can help Omani youth improve their skillset and gain experience. The lack of work experience is one of the main barriers facing young job seekers in Oman, so the Dawam platform serves as a node between job seekers and employers to start the conversation, but not to interfere during the hiring process.
I believe that Omani youth will give back to the community if they are given a chance to succeed. I hired many Omanis and witnessed their potential during the beginning of their employment journey. They are eager to learn, develop their skills and become better workers overall, which I observed first hand while working with them in various IT projects. This is why I hope that Dawam will play a part in easing the unemployment struggle facing Omani youth. Beyond that, I will always keep looking for new ways to create a better future for me and the world and inspire others to do the same.
About the Author
---
Middle East Program
The Wilson Center's Middle East Program serves as a crucial resource for the policymaking community and beyond, providing analyses and research that helps inform U.S. foreign policymaking, stimulates public debate, and expands knowledge about issues in the wider Middle East and North Africa (MENA) region. Read more
Middle East Women's Initiative
The Middle East Women's Initiative (MEWI) promotes the empowerment of women in the region through an open and inclusive dialogue with women leaders from the Middle East and continuous research. Read more