Nature's Limit: A Q&A with Alex Muñoz Wilson on the Escazú Agreement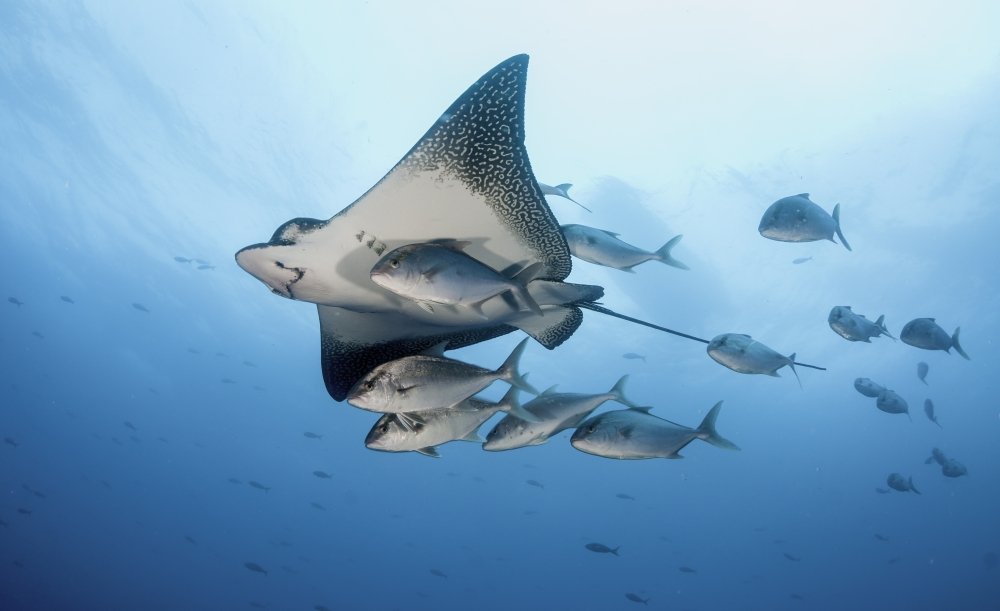 Q: On January 22, 2021, Argentina and Mexico became the final signatories to ratify the Regional Agreement on Access to Information, Public Participation and Justice in Environment Matters in Latin America and the Caribbean, known as the "Escazú Agreement," at the United Nations. The agreement, the only treaty to emerge from the United Nations Conference on Sustainable Development (Rio+20) in 2012, will enter into effect on April 22, 2021. Strikingly, Colombia, Brazil, Chile and Costa Rica – even though those latter two led the negotiations from the start – have not ratified it. At the regional level, what are the main environmental problems in Latin America that the agreement is designed to address? What legal obstacles stand in the way of pursuing common objectives for sustainable development?
Muñoz Wilson: We've ignored the fact that nature has a limit, which has resulted in three simultaneous global crises: the accelerated loss of biodiversity, climate change and COVID-19.
In the ocean, we have overexploited more than 90 percent of big fish, such as sharks and tuna. Two-thirds of fisheries are overfished or even collapsed. Bottom trawling not only destroys the habitat of thousands of species, but releases the carbon dioxide captured in the seabed. In most of our countries, the energy matrix rests to a large extent on coal-fired power plants that severely contaminate the air, sea and land. Deforestation in 2019 destroyed 7.7 million acres of old-growth tropical forest, the equivalent of four soccer fields per minute. The habitats of wild species have been invaded by human activity through the growth of cities, agriculture and ranching. The glaciers are melting from increased temperatures and mining.
Underlying all of these problems is a lack of control over political and corporate decisions. It's evident that the regulatory and enforcement bodies for the large economic sectors have not been capable of supervising companies, or, at times, have been coopted by them. People and organized groups should possess greater rights and legal mechanisms with which to gain meaningful access to public information, political participation and justice, which are the rights contained in the Escazú Agreement, which Chile and other countries have not signed yet. Under the agreement, our societies would have more tools to control corruption, the decisions of our governments and the behavior of companies.
Q: One of the pillars of the Escazú Agreement is access to public participation in environmental decision making. In this regard, and in line with the Rio Declaration on Environment and Developmentthat establishes that "environmental issues are best handled with the participation of all concerned citizens," what mechanisms does society possess to guarantee this important right is protected?
Muñoz Wilson: Many countries in Latin America during the past decade have passed access to public information laws and created institutions to promote transparency. We need to elevate that right to the same constitutional level as a human right.
We face a long road ahead to overcome the practical obstacles that people encounter when they attempt to access public information. There are many examples. Sometimes people from rural or remote areas have to go to the capital city to submit and defend their public records requests. Public transparency websites exist, but not everyone has access to the internet. There are language barriers for some indigenous peoples. Many institutions continue to exercise poor practices, such as demanding that access requests be justified even though individuals should not need to state any reason to exercise that right. I've also seen a lot of resistance from polluting companies to accept the fact they need to share information that could damage their reputation, which can delay the publication of information for years. Ultimately, governments should become more proactive to guarantee in practice the human right to access public information.
Q: In January, Francisco Vera Manzanares, an 11-year-old Colombian environmentalist, received a death threat on Twitter. Unfortunately, over the last several years, Honduras, Colombia and other Latin American countries have topped the list of places in which environmental leaders are assassinated. According to "Defending Tomorrow," the annual report from Global Witness, more than two-thirds of the 212 murders of activists in 2019 occurred in Latin America. It is likely that the same trend will repeat itself in the 2020 report. What policies could help enforce the Escazú Agreement's requirement of effective protection of the human rights of environmental defenders in these countries?
Muñoz Wilson: One of the most novel contributions of the Escazú Agreement is its special attention to protecting environmental human rights defenders. Environmental conflicts in our region are usually associated with a power struggle between big business and poor or vulnerable communities. We've seen how companies use different strategies to carry out their projects, from benign and respectful approaches to local communities to acts of corruption, division of communities through bribes and threats and assassinations of leaders in affected communities. The Escazú Agreement requires governments to recognize this brutal reality and take preventative measures to protect defenders when they're under threat. In accordance with this agreement, it is the obligation of governments to guarantee a safe and conducive environment in which one can act free of threat, restrictions and insecurity. Specifically, governments must adopt adequate and effective measures to recognize, protect and promote the rights of environmental human rights defenders – including their right to life, personal integrity, freedom of thought and expression, to organize and peacefully assemble and freely move – and take appropriate, effective and opportune measures to prevent, investigate and penalize attacks, threats or intimidation.
The defense of human rights is an endless task, and violations will not end with the launch of this agreement. But without a doubt it will provide valuable tools to demand countries adopt effective protective measures.
Q: In a July 2020 report that analyzes the impact of COVID-19 in Latin America, United Nations Secretary General António Guterres highlights the Escazú Agreement as "a valuable tool to seek people-centered solutions grounded in nature." Now that the Escazú Agreement is soon to enter into effect, what do you think will be its principal contribution to other regions, especially those where conflict and human rights violations are increasingly frequent? What are the principal lessons regarding multilateralism that we might learn from the negotiation of the first regional environmental treaty?
Muñoz Wilson: The Escazú Agreement represents a series of values and principles that are very relevant in our world today. It is an instrument to empower the communities that suffer the harmful effects of environmental destruction. By leveling the playing field with companies and governments, affected people have greater potential to successfully defend their territory. By granting greater social control over government and business, we will surely have a more protected environment. It also deepens the protection of human rights in a post-dictatorship era in which violation of these rights not only comes from state power, but also from corruption and the failure to protect economic, social, cultural and environmental rights. Finally, it is an agreement that puts an emphasis on political reality, on the difficulties experienced by people who defend the environment and on the serious danger that environmental human rights defenders face.
LEER EN ESPAÑOL
El Limite de la Naturaleza: Entrevista con Alex Muñoz Wilson sobre el Acuerdo de Escazú

Pregunta: El 22 de enero de 2021, Argentina y México fueron los últimos estados firmantes en depositar los instrumentos de ratificación del Acuerdo Regional sobre el Acceso a la Información, la Participación Pública y el Acceso a la Justicia en Asuntos Ambientales en América Latina y el Caribe, conocido como "Acuerdo de Escazú" en las Naciones Unidas. El acuerdo, único tratado vinculante emanado de la Conferencia de las Naciones Unidas sobre Desarrollo Sostenible (Río+20) en 2012, entrará en vigor el 22 de abril de 2021. Llamativamente, ni Colombia, ni Brasil, ni Chile, ni Costa Rica – incluso cuando estos dos últimos lideraron desde el inicio el proceso de negociaciones – lo han ratificado. ¿Cuáles son los principales problemas de medio ambiente a nivel regional en América Latina y el Caribe que este tratado pretende solucionar? ¿Qué obstáculos se presentan en la práctica a nivel jurídico para avanzar hacia objetivos comunes en materia de desarrollo sostenible?

Muñoz Wilson: Hemos desconocido que la naturaleza tiene un límite, lo que ha originado tres crisis globales simultáneas: pérdida acelerada de biodiversidad, cambio climático y COVID-19.

En el océano, hemos depredado a más del 90 por ciento de los grandes peces, como tiburones y atunes. Dos tercios de las pesquerías están sobreexplotadas o incluso agotadas. La pesca de arrastre no solo destruye el hábitat de miles de especies, sino que libera el dióxido de carbono capturado en el fondo marino. En la mayoría de nuestros países, la matriz eléctrica descansa en buena parte sobre termoeléctricas a carbón, que contaminan y deterioran severamente el aire, mar y la tierra. La deforestación el 2019 fue de 3,6 millones de hectáreas de bosque tropical primario – el equivalente de cuatro canchas de fútbol por minuto. Los hábitats de especies salvajes han sido invadidos por la presencia humana a través la expansión de las ciudades, la agricultura y la ganadería. Los glaciares se derriten por el aumento de la temperatura y la acción de las mineras.

En todos estos problemas subyace una falta de control sobre las decisiones políticas y las industrias. Es evidente que los órganos reguladores y fiscalizadores de los grandes sectores económicos no han sido capaces de contener a las empresas reguladas o, en ocasiones, han sido cooptados por ellas. Las personas y grupos organizados deben contar con mayores garantías y mecanismos legales para gozar de un verdadero acceso a información pública, a la participación política y a la justicia, que son los derechos consagrados en el acuerdo de Escazú y que Chile y otros países no han firmado. De esta manera, nuestras sociedades contarían con más herramientas para controlar la corrupción, las decisiones de los gobiernos y el comportamiento de las empresas.

Pregunta: Uno de los pilares del acuerdo de Escazú es el acceso a la participación pública en la toma de decisiones ambientales. En este sentido, y en concordancia con la Declaración de Rio sobre el Medio Ambiente y Desarrollo que establece que, "el mejor modo de tratar las cuestiones ambientales es con la participación de todos los ciudadanos interesados," ¿con qué mecanismos cuenta la sociedad que permitan garantizar el cumplimiento de tan importante derecho?

Muñoz Wilson: Muchos países de América Latina en la última década han aprobado leyes de acceso a información pública y creado instituciones para el fomento de la transparencia. Necesitamos elevar este reconocimiento a un nivel constitucional como derecho humano.

Tenemos mucho camino por delante para vencer las trabas prácticas que las personas encuentran al momento de querer acceder a información pública. Ejemplos hay muchos. A veces se exige a personas de sectores rurales o remotos ir a las capitales a presentar y defender sus solicitudes de acceso. Se crean portales de transparencia pero no todos tienen acceso a internet. Hay barreras idiomáticas para algunos pueblos originarios. Muchas instituciones siguen ejerciendo malas prácticas como exigir que se fundamenten las solicitudes de acceso cuando es un derecho que no requiere ser justificado para ejercerce.  También he visto mucha resistencia de empresas contaminantes para aceptar a que se publique información en control del estado que pueda dañar su reputación, lo que puede retrasar años la entrega de dicha información. En definitiva, los gobiernos deben ser más proactivos para garantizar en la práctica el derecho humano de acceso a información pública y no solo quedarse en lo formal o normativo.

Pregunta: En enero, Francisco Vera Manzanares, un ambientalista colombiano de 11 años de edad, fue amenazado de muerte a través de la red social Twitter. Lamentablemente, en estos últimos años Honduras, Colombia y otros estados de Latinoamérica han venido ocupando los primeros puestos en donde más líderes ambientales son asesinados. Según "Defendiendo el Mañana," el reporte anual de Global Witness, más de dos tercios de los 212 homicidios de activistas de 2019 se produjeron en América Latina. Y la misma tendencia aseguran se repetirá en el informe sobre 2020. ¿Qué soluciones podría aportar en la práctica el Acuerdo de Escazú en cuanto a la protección efectiva de los derechos humanos de los defensores ambientales en dichos países?

Muñoz Wilson: Uno de los aportes más novedosos del Acuerdo de Escazú es la preocupación especial por los defensores de derechos humanos en asuntos ambientales. Los conflictos ambientales en nuestra región usualmente están asociados a una lucha de poder entre grandes empresas y comunidades pobres o vulnerables. Y hemos visto cómo las empresas usan distintas herramientas para llevar a cabo sus proyectos, desde los más benignos y respetuosos de las comunidades hasta actos de corrupción, división de las comunidades mediante pagos para que se desistan de su oposición y amenazas y asesinatos de líderes de las comunidades afectadas. El Acuerdo de Escazú obliga a los gobiernos parte a hacerse cargo de esta realidad brutal y tomar medidas preventivas para proteger a los defensores cuando están bajo amenaza. En virtud de este acuerdo, es obligación de los estados garantizarles entornos seguros y propicios en donde puedan actuar sin amenazas, restricciones e inseguridad. Específicamente, deben tomar medidas adecuadas y efectivas para reconocer, proteger y promover todos los derechos de los defensores de los derechos humanos en asuntos ambientales, incluidos su derecho a la vida, integridad personal, libertad de opinión y expresión, derecho de reunión y asociación pacíficas y derecho a circular libremente y tomar medidas apropiadas, efectivas y oportunas para prevenir, investigar y sancionar ataques, amenazas o intimidaciones a los cuales sean sometidos.

La defensa de los derechos humanos siempre es una tarea continua y las violaciones no se acabarán con la entrada en vigor de este acuerdo, pero sin duda brinda herramientas valiosas para exigir a los estados que tomen medidas efectivas de protección.

Pregunta: En su informe de julio de 2020, en el que analiza el impacto del COVID-19 en América Latina, el Secretario General de las Naciones Unidas António Guterres destacó al Acuerdo de Escazú como "un valioso instrumento para buscar soluciones centradas en las personas y basadas en la naturaleza." Ahora que falta muy poco para que el Acuerdo de Escazú entre en vigor ¿cuál cree que sería el principal aporte del acuerdo para las demás regiones del planeta, especialmente aquellas en donde los conflictos y las violaciones a los derechos humanos son cada vez más frecuentes?¿Cuáles son las principales enseñanzas en materia de multilateralismo que a su criterio nos deja el proceso de negociación de este primer tratado regional sobre medio ambiente?

Muñoz Wilson: El Acuerdo de Escazú representa una serie de valores y principios que en el mundo actual son muy relevantes. Es un instrumento que ayuda a empoderar a las comunidades que sufren los perjuicios de la destrucción del medioambiente. Al emparejar la cancha con las empresas y gobiernos, las personas afectadas tienen más posibilidades de defender con éxito su territorio. Entre mayor control social sobre los gobiernos y las empresas, tendremos sin duda una naturaleza mejor protegida. También profundiza sobre la protección de los derechos humanos en una etapa post-dictaduras donde las violaciones a estos derechos ya no derivan sólo del abuso de la fuerza estatal sino también de la corrupción y el incumplimiento de deberes en materia de derechos económicos, sociales, culturales y ambientales. Por último, es un acuerdo que pone acento en la realidad práctica, en las dificultades reales que experimentan las personas para defender el medioambiente y en la situación de grave amenaza en que viven los defensores de derechos humanos en asuntos ambientales.
---
Latin American Program
The Wilson Center's prestigious Latin American Program provides non-partisan expertise to a broad community of decision makers in the United States and Latin America on critical policy issues facing the Hemisphere. The Program provides insightful and actionable research for policymakers, private sector leaders, journalists, and public intellectuals in the United States and Latin America. To bridge the gap between scholarship and policy action, it fosters new inquiry, sponsors high-level public and private meetings among multiple stakeholders, and explores policy options to improve outcomes for citizens throughout the Americas. Drawing on the Wilson Center's strength as the nation's key non-partisan forum, the Program serves as a trusted source of analysis and a vital point of contact between the worlds of scholarship and action. Read more
Argentina Project
The Argentina Project is the premier institution for policy-relevant research on politics and economics in Argentina.  Read more