Reflections from North Africa on Advances and Setbacks in Ending VAW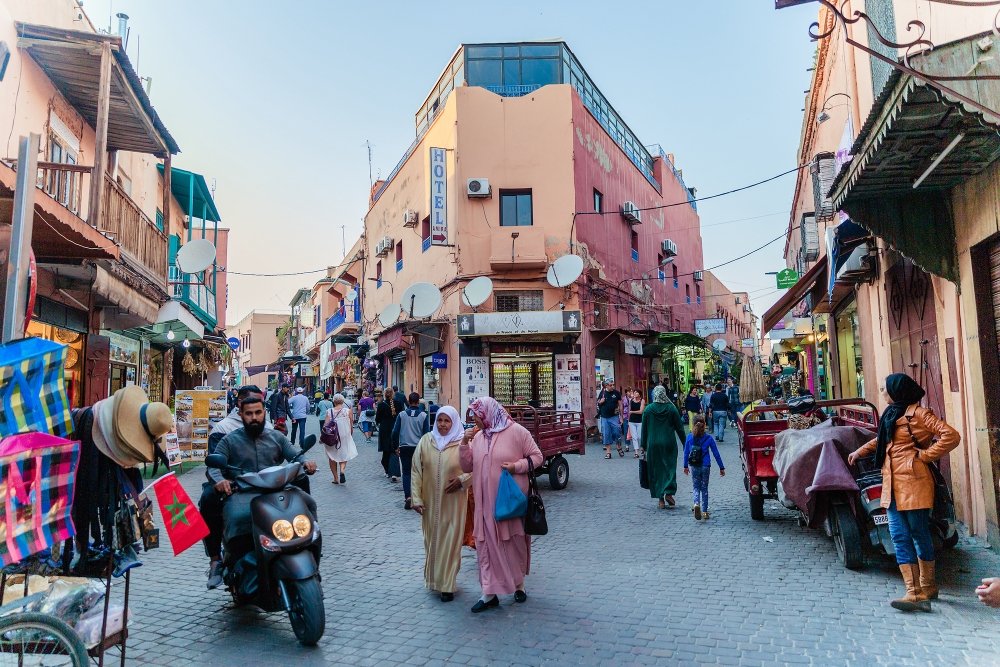 One of the successes of women's rights groups in all the countries in the region is structuring national debates and campaigns against VAW within the broader human rights framework.
The  annual United Nations 16 Days of Activism Against Gender-Based Violence is an opportune moment for civil society organizations to not only galvanize their strategic action to end violence against women (VAW) but to also reflect on the gains made thus far, the promising organizational paths to pursue, and the enduring challenges to face.
Strategic action and reflection have characterized the approaches of North African human rights groups and women's rights activists. From Morocco to Mauritania, Algeria, Tunisia, Libya to Egypt, activists have relentlessly made efforts to advance the goals initially articulated by the Women's Global Leadership Institute in 1991, and advanced since by the Center for Women's Global leadership. In the case of North Africa, as elsewhere, the successes and challenges in meeting strategic goals are shaped and informed by the varying political and socioeconomic environments within which activists and their actions are anchored.
One of the successes of women's rights groups in all the countries in the region is structuring national debates and campaigns against VAW within the broader human rights framework. Relentless pressure and lobbying campaigns against national governing bodies have resulted in all six Muslim North African countries signing and/or ratifying the 1993 United Nations Convention on the Elimination of All Forms of Discrimination Against Women (CEDAW), albeit with reservations. The also countries signed on to the United Nation's 1993 Declaration on the Elimination of Violence Against Women (DEVAW), which establishes links between patriarchy and the structural nature of violence.
NGOs' efforts have also resulted in the formation of strategic alliances and coalitions among various activists within, across, and beyond North Africa. These have been critical for collecting and sharing information, coordinating action plans, and devising context-sensitive interventions.  In 2004, for example, a network of 17 Moroccan women's organizations launched Anaruz (anaruz.ma), a platform for collecting, disseminating, and updating information on domestic violence.
Across the region, coalition building is also becoming intergenerational in character. Increasingly, the young generation is coordinating efforts with established NGOs to promote innovative thinking and effective strategies. With the help of digital technologies, the region is seeing greater investment by young men and women in fighting all forms of violence in public and private spheres. Intergenerational efforts have produced a paradigmatic shift in how VAW is talked about within societies that have typically confined violence to silence. Today, traditional media (radio and television) are gradually opening up more spaces for discussing the nature and scope of VAW, while digital technologies and platforms (Facebook, Instagram and Twitter) are humanizing the faces of the survivors.
Notwithstanding these achievements, challenges to ending VAW in the region are real, complex, and enduring. To begin, the region is witnessing the shrinking of freedoms of expression and assembly and an increase in violence targeting human and women rights activists. The aftermath of the democratic uprisings of 2011 ironically strengthened authoritarian impulses around the region and brought to light the complicity of the security apparatuses in heightening violence against civil society actors. Numerous cases of activists' arrests, torture, and incarceration reinforced a climate of intimidation and fear in many countries. The freezing of the activities and funding of the Egyptian Nezra are instances that have echoes in other countries.
The overall environment of fear and repression inevitably complicates the work of national NGOs and their international partners. Funding for VAW has always been a challenge to resource-poor countries; post-2011 crackdown on the civil society sector has exacerbated the financial struggles and jeopardized activists' action plans. Challenges such as these are reminders that gains in women's rights in conservative, non-democratic, and economically fragile environments are typically susceptible to reversals and even losses. Structural and environmental vulnerabilities have a direct correlation with the heightening of VAW, as the Covid-19 pandemic has further confirmed.
The UN 16 Days of Activism is a critical moment to take stock of these realities and devise winning strategies to end VAW.
About the Author
---
Middle East Program
The Wilson Center's Middle East Program serves as a crucial resource for the policymaking community and beyond, providing analyses and research that helps inform U.S. foreign policymaking, stimulates public debate, and expands knowledge about issues in the wider Middle East and North Africa (MENA) region. Read more
Middle East Women's Initiative
The Middle East Women's Initiative (MEWI) promotes the empowerment of women in the region through an open and inclusive dialogue with women leaders from the Middle East and continuous research. Read more