Tracing Latin America's Contact Tracing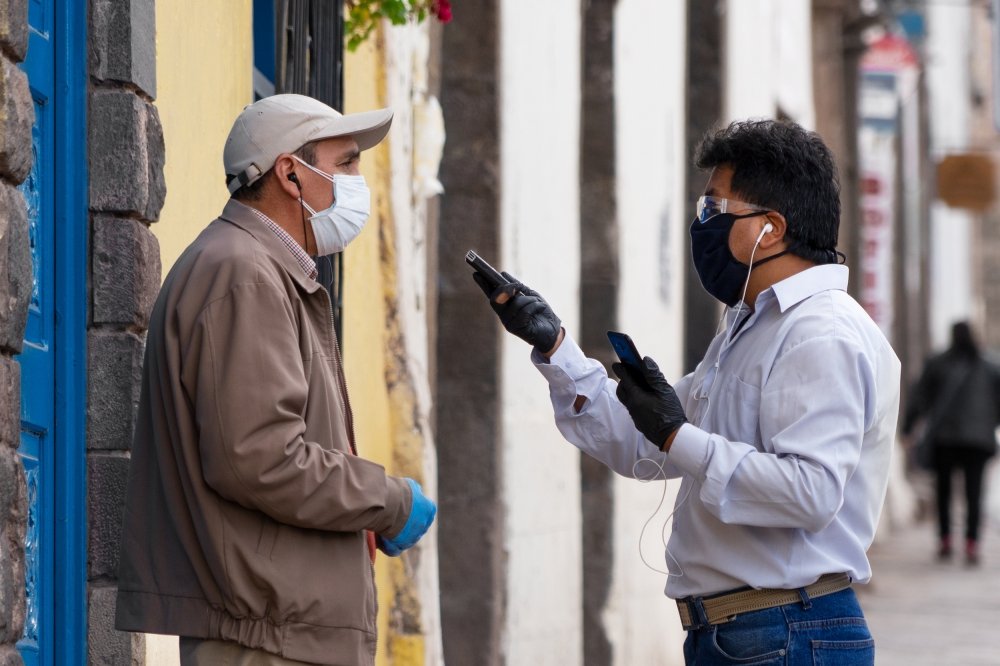 Tracing Latin America's Contact Tracing
By Stephany Ordóñez and Greg Ross
The vaccine rollout is underway in Latin America, but in most countries, supply remains tight and logistics complicated. Less than one percent of the population in Guatemala, Honduras, Paraguay and Venezuela is vaccinated, and less than ten percent of the population in the region's four largest countries, Brazil, Mexico, Argentina and Colombia. Chile and Uruguay are global leaders in daily vaccinations per capita, but so far, their inoculation campaigns have failed to slow the spread of the coronavirus, prompting new lockdowns. As a result, Latin American health authorities still largely depend on tried-and-true mitigation tools such as social distancing and masks.
Another important strategy is contact tracing, which involves identifying the close contacts of an infected individual to encourage testing and quarantine to slow the spread of infection. Globally, the practice has a mixed record. South Korea was an early adopter; the authorities quickly developed an effective system, thanks in part to a 2015 law that allowed the government to trace credit card and cellular data in response to the MERS outbreak. This approach, however, is tough to replicate; it depends upon centralized data storage, uncommon legal authorities and trust in government that are not universal in democracies. In the United States, for example, data privacy is a politically charged issue. For its part, the United Kingdom attempted an ambitious contact tracing experiment, but it fell far short of expectations. In many countries, the scale of the initial coronavirus outbreak made contact tracing infeasible.
In Latin America, the region hardest hit by COVID-19, many governments have adopted contact tracing apps to disrupt the virus's transmission chain. In 2020, at least 28 contact tracing apps popped up across the region offering various features, including virus prevention guidance, self-diagnosis tools, the ability to monitor quarantine compliance, and location sharing. Argentina, Colombia, Costa Rica, Mexico, Peru and Uruguay were among the first to roll out a contact tracing app.
The region has seen reasonably widespread adoption of these contact tracing apps. But in much of Latin America, where there is little trust in government, the technology raises important privacy concerns and legal questions. Moreover, unequal access to technology has limited the success of contact tracing apps. Only 52 percent of Latin Americans have access to a mobile phone, inhibiting contact tracing among disadvantaged groups, especially in rural areas. That is a problem, as Latin America faces a second wave of COVID-19, with many countries in South America recording their highest daily case totals of the pandemic.