Decadent Developmentalism: The Political Economy of Democratic Brazil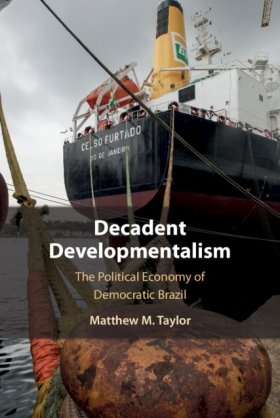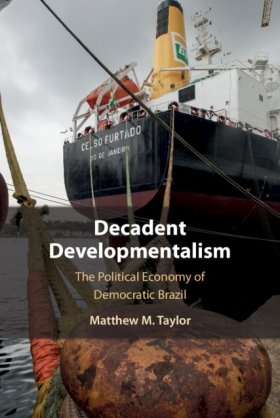 Brazil features regularly in global comparisons of large developing economies. Yet since the 1980s, the country has been caught in a low-level equilibrium, marked by lackluster growth and destructive inequality. One cause is the country's enduring commitment to a set of ideas and institutions labelled developmentalism. This book argues that developmentalism has endured, despite hyperactive reform, because institutional complementarities across economic and political spheres sustain and drive key actors and strategies that are individually advantageous, but collectively suboptimal. Although there has been incremental evolution in some institutions, complementarities across institutions sustain a pattern of 'decadent developmentalism' that swamps systemic change. Breaking new ground, Taylor shows how macroeconomic and microeconomic institutions are tightly interwoven with patterns of executive-legislative relations, bureaucratic autonomy, and oversight. His analysis of institutional complementarities across these five dimensions is relevant not only to Brazil but also to the broader study of comparative political economy.
To download an excerpt, click here.
About the Author
Matthew Taylor
Former Fellow;
Associate Professor, School of International Service, American University, and former Brazil Institute Fellow
Read More
---
Brazil Institute
The Brazil Institute—the only country-specific policy institution focused on Brazil in Washington—works to foster understanding of Brazil's complex reality and to support more consequential relations between Brazilian and U.S. institutions in all sectors. Read more