Turning the Tide: How to Rescue Transatlantic Relations
Overview
The Polar Institute is pleased to support a new book by the EU Institute for Security Studies, Turning the Tide: How to Rescue Transatlantic Relations. Polar Institute Global Fellow Katarina Kertysova pens the chapter, "Climate change in transatlantic relations: Prospects for bridging the EU-US climate divide."
ContributorsKatarina Kertysova
Contributor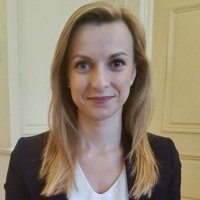 Katarina Kertysova
Global Fellow;
Policy Fellow, European Leadership Network (ELN)
Katarina Kertysova is a policy fellow with the European Leadership Network (ELN) in London and a former George F. Kennan Fellow at the Kennan Institute of the Wilson Center.
Read More
---
Polar Institute
Since its inception in 2017, the Polar Institute has become a premier forum for discussion and policy analysis of Arctic and Antarctic issues, and is known in Washington, DC and elsewhere as the Arctic Public Square. The Institute holistically studies the central policy issues facing these regions—with an emphasis on Arctic governance, climate change, economic development, scientific research, security, and Indigenous communities—and communicates trusted analysis to policymakers and other stakeholders. Read more
Kennan Institute
The Kennan Institute is the premier U.S. center for advanced research on Russia and Eurasia and the oldest and largest regional program at the Woodrow Wilson International Center for Scholars. The Kennan Institute is committed to improving American understanding of Russia, Ukraine, Central Asia, the Caucasus, and the surrounding region though research and exchange. Read more