China's Advance in the Caribbean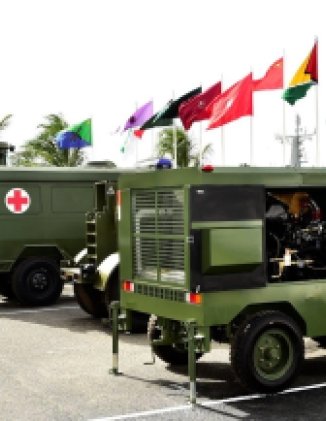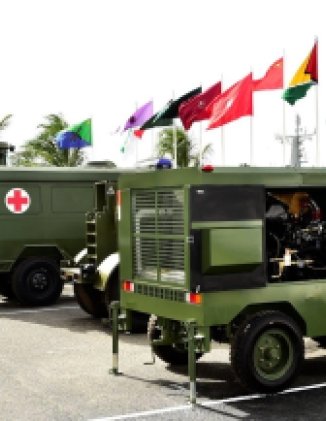 In a new Latin American Program report, Professor R. Evan Ellis details how China is expanding its presence in the strategically important Caribbean, through infrastructure investment, COVID-19 aid, and security sector assistance.  Ellis, a professor at the U.S. Army War College Strategic Studies Institute, argues that the expanded Chinese presence in the Caribbean, known as the United States' 'third border,' presents a policy challenge to the United States.
In the report, "China's Advance in the Caribbean," Ellis lays out China's interests and engagement in the Caribbean, a strategic region between the southeastern United States and South America, and close to Panama Canal shipping routes. For Beijing, the Caribbean is also a "key battleground" in its efforts to isolate Taiwan, and China is actively wooing the four Caribbean countries that recognize Taipei. In these efforts to increase influence in the Caribbean, China has vastly expanded its trade with Caribbean countries: Overall trade grew from $1 billion in 2002 to $8 billion in 2019, with three-fourths of that amount representing an increase in Chinese exports. China has also made significant investments in infrastructure and energy projects and real estate. As a result, Ellis concludes that U.S. interests in the Caribbean "could be jeopardized" unless the United States deploys greater assistance and diplomatic engagement.
About the Author
R. Evan Ellis
Research Professor of Latin American Studies, Strategic Studies Institute at the U.S. Army War College.
Read More
---
Latin America Program
The Wilson Center's prestigious Latin America Program provides non-partisan expertise to a broad community of decision makers in the United States and Latin America on critical policy issues facing the Hemisphere. The Program provides insightful and actionable research for policymakers, private sector leaders, journalists, and public intellectuals in the United States and Latin America. To bridge the gap between scholarship and policy action, it fosters new inquiry, sponsors high-level public and private meetings among multiple stakeholders, and explores policy options to improve outcomes for citizens throughout the Americas. Drawing on the Wilson Center's strength as the nation's key non-partisan policy forum, the Program serves as a trusted source of analysis and a vital point of contact between the worlds of scholarship and action. Read more