Delivering Success: Scaling Up Solutions for Maternal Health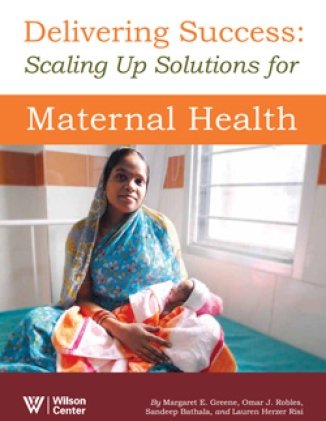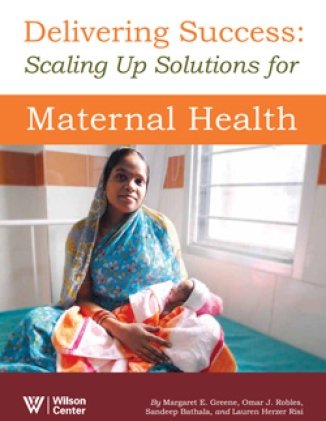 We know a great deal about what it takes to prevent most pregnancy-related deaths and complications. This collective knowledge, coupled with political commitment and action, has led to a global reduction in maternal mortality of 47 percent since 1990 (WHO, 2012). Yet, despite this achievement, improvements have not been universal -- many countries and areas within countries remain behind. The most underserved communities and marginalized women are still too often unable to access the resources, information, and services that ensure safe pregnancy, delivery, and recovery.
The rate of decline in maternal mortality is just over half of what is needed to achieve Millennium Development Goal 5 -- a 75 percent reduction in the maternal mortality ratio between 1990 and 2015 (United Nations, 2013b). No single investment will eliminate the stark differences in access to quality maternal care that currently exist, but there is much to be learned from improved dialogue between practitioners and policymakers.
The Wilson Center's Advancing Dialogue on Maternal Health series identifies strategies to support policymakers and practitioners around the world in improving these outcomes. While common approaches to improving maternal health exist, implementation must account for local contexts. As a representative from the Rwandan Ministry of Health stressed at a series event, "it is very difficult to do copy-paste; we should do and think according to the reality in the field" ("Learning From Success," 2012).
A collaboration among the Wilson Center's Global Health Initiative (GHI), Maternal Health Task Force (MHTF), and United Nations Population Fund (UNFPA), the Advancing Dialogue on Maternal Health series is rooted in this perspective, acknowledging that policymakers and practitioners must adapt effective approaches to meet country-specific challenges. From 2009 to 2011, the initiative highlighted priorities for policies, programs, and research to overcome barriers in social, economic, and health systems through a series of events in Washington, DC, and around the world.
Recognizing the need to delve deeper into key issues and to identify opportunities to maximize the scope and scale of national responses, GHI hosted 15 additional events from 2012 to 2013 and participated on a panel at the Global Maternal Health Conference and in a Congressional Study Tour preceding the Women Deliver Conference. This second phase in the Advancing Dialogue on Maternal Health series convened a diverse cross-section of panelists from a number of government agencies, research institutions, NGOs, and private foundations. Over the course of the meetings, panelists drew on their collective experiences in more than 10 countries to engage in participatory dialogue to identify pathways for making quality maternal care a reality for all women.
This report reflects on these dialogues to complement the momentum of recent years and continue raising the profile of the global maternal health challenge.
---
Maternal Health Initiative
Life and health are the most basic human rights, yet disparities between and within countries continue to grow. No single solution or institution can address the variety of health concerns the world faces. By leveraging, building on, and coordinating the Wilson Center's strong regional and cross-cutting programming, the Maternal Health Initiative (MHI) promotes dialogue and understanding among practitioners, scholars, community leaders, and policymakers. Read more