Event Summary: How Brazil's Economic and Political Realities Will Shape the Plans of the Bolsonaro Administration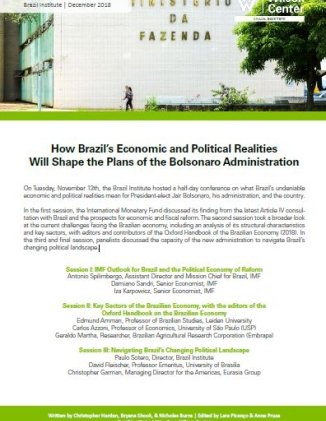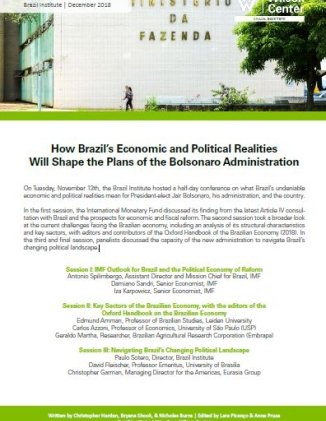 On November 13th, the Brazil Institute hosted a half-day conference on what Brazil's undeniable economic and political realities mean for President-elect Jair Bolsonaro, his administration, and the country.
In the first session, the International Monetary Fund discussed its finding from the latest Article IV consultation with Brazil and the prospects for economic and fiscal reform. The second session took a broader look at the current challenges facing the Brazilian economy, including an analysis of its structural characteristics and key sectors, with editors and contributors of the Oxford Handbook of the Brazilian Economy (2018). In the third and final session, panelists discussed the capacity of the new administration to navigate Brazil's changing political landscape.
About the Author
---
Brazil Institute
The Brazil Institute—the only country-specific policy institution focused on Brazil in Washington—works to foster understanding of Brazil's complex reality and to support more consequential relations between Brazilian and U.S. institutions in all sectors. Read more