Glimmers of Light: Opportunities for Preventing Violence in South Africa
In 1994, South Africa transitioned from decades of oppressive apartheid and colonial rule to democracy. However, South Africa continues to suffer engrained cycles of poverty and high rates of inequality, both of which intersect with and contribute to the problem of crime and violence. Reducing and preventing violence against women and children and responding effectively to support victims is key to breaking cycles of violence. In 2015, the Dialogue Forum for Evidence-Based Programs to Prevent Violence Against Women and Children was established to foster collaborative relationships between researchers, practitioners, and policymakers involved in violence prevention in South Africa. Since then, the Forum's participation has grown to include seven government departments, academics, NGOs, and a major private-sector buy-in. The Dialogue Forum demonstrates how actors from the public, non-profit, and private sectors can share knowledge and collaborate to achieve the shared goal of reducing and preventing violence.
In this paired paper and policy brief, Southern Voices Network for Peacebuilding Scholar Chandre Gould examines responses to violence prevention in South Africa, focusing on the challenges and shortcomings impacting government efforts. She provides policy recommendations on how the South African government, non-governmental organizations, researchers, and donors can scale-up the effectiveness of violence prevention in South Africa through cross-sectoral collaboration aimed at developing and implementing programs that sustainably address the risk factors for violence. 
About the Author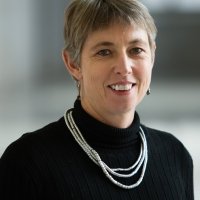 Chandre Gould
Former Southern Voices Network for Peacebuilding Scholar;
Senior Research Fellow, Institute for Security Studies
Read More
---
Africa Program
The Africa Program works to address the most critical issues facing Africa and U.S.-Africa relations, build mutually beneficial U.S.-Africa relations, and enhance knowledge and understanding about Africa in the United States. The Program achieves its mission through in-depth research and analyses, including our Africa Up Close blog, public discussion, working groups, and briefings that bring together policymakers, practitioners, and subject matter experts to analyze and offer practical options for tackling key challenges in Africa and in U.S.-Africa relations.   Read more