International Cooperation in a Time of Transition: The IMF, G20, and the Global Financial Crisis
Through 2008-2009, the world was confronted by the risk of global economic catastrophe on a scale not experienced since the Great Depression.  This resulted in intensive efforts at international cooperation and coordination by national governments. Under the leadership of the U.S., G20 Leaders convened for the first time in Washington DC in November 2008 and over the next twelve months and two further meetings, established itself as the premier forum for international economic cooperation. Of more immediate importance, the joint pronouncements of G20 Leaders were successful in putting a floor under hitherto plummeting global economic confidence. The subsequent track record, in bureaucratic parlance, has been mixed. Why?  
About the Author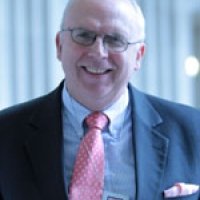 Christopher Legg
Public Policy Scholar;
Executive Director, International Monetary Fund; Senior Executive Officer, Australian Treasury.
Read More
---
Asia Program
The Asia Program promotes policy debate and intellectual discussions on U.S. interests in the Asia-Pacific as well as political, economic, security, and social issues relating to the world's most populous and economically dynamic region.  Read more