A Mandate for Mexico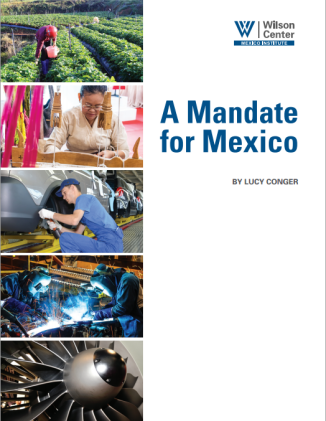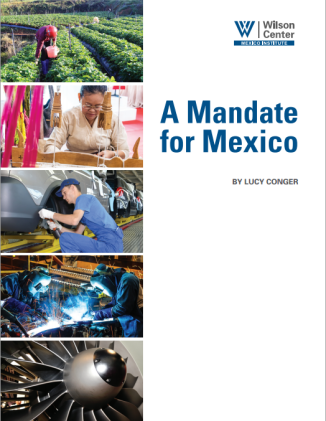 It was not so long ago that Mexico teetered on the brink of bankruptcy following a short-lived oil boom and a wild run of government spending. And, until quite recently, Mexico, despite sharing a 2,000-mile border with the United States, kept foreign goods out and gave domestic industries nearly exclusive access to a country-sized captive market. 
Free trade has made Mexico a powerful manufacturing platform, a top global automobile assembler, and has radically diversified the economy, sharply reducing dependence on oil exports. The paradigm shift that unfettered Mexico's protected and closed economy has been highly successful in creating a stable economic and policy environment and in making Mexico a marketfriendly global super-trader. But formidable challenges remain. Economic growth has slowed and consistently falls short of the level needed to create enough jobs to absorb the expanding domestic labor force.
Mexico is at a critical juncture. The record shows that the first wave of reforms that began 30 years ago failed to deliver the desired boost to economic growth and competitiveness. The reforms now underway promise even bigger changes for the economy, particularly by opening up the long closed petroleum industry. Looking ahead, can the new wave of reforms move Mexico into a higher gear, stimulate increases in productivity and economic growth, lubricate the economy with more credit, establish and enforce genuine competition in strategic sectors, and train the work force in modern skills? Or, three decades hence will we look back and say the Peña Nieto reforms were inadequately implemented and Mexico remains a low-growth, low-productivity economy? 
This is a timely moment for reviewing Mexico's success with deep economic reforms and asking what is required from here on in to make the new wave of reforms successful so that Mexico and Mexicans can enjoy the benefits of higher growth and productivity. This study offers a qualitative analysis of the deep economic reforms undertaken in Mexico during the past 30 years, the progress made and informed opinions on what is needed today to boost economic growth, enhance competitiveness and, hopefully, increase employment. The study summarizes the views about the successes and failures of the first wave of reforms as seen by a select group of former cabinet members and other prominent policy makers, consultants to government, opinion shapers in policy centers, and thought leaders in academia. 
About the Author
---
Mexico Institute
The Mexico Institute seeks to improve understanding, communication, and cooperation between Mexico and the United States by promoting original research, encouraging public discussion, and proposing policy options for enhancing the bilateral relationship. A binational Advisory Board, chaired by Luis Téllez and Earl Anthony Wayne, oversees the work of the Mexico Institute.  Read more