A Snapshot of the Status of Women in Brazil: 2019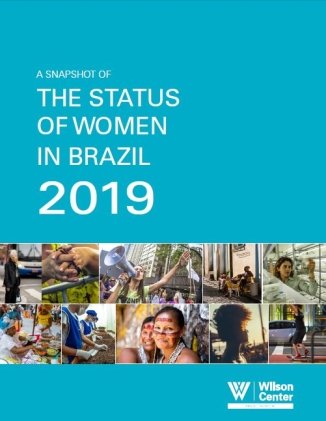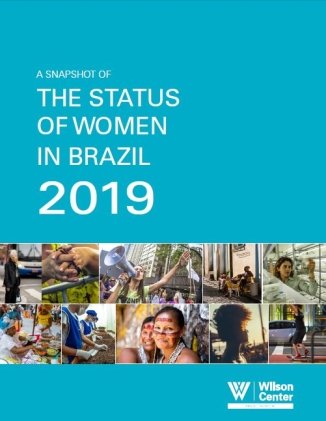 The status of women in Brazil is emblematic of the country's internal tensions. Brazil is a country where a woman can become president; yet it also has one of the highest rates of femicide—the killing of women due to their gender—in the world. Women have made enormous strides in recent decades and the long-term trend in many areas is positive. However, in Brazil, as in much of the world, progress towards gender equality has been incremental and remains incomplete.
The 2018 elections underscored the growing polarization of this issue in Brazil. Even as a record number of women ran for office and won seats at all levels of government, the election also ushered in a far more conservative administration that has sought to reinforce traditional gender roles. Moreover, the contributions of women to Brazilian society are not part of the current national debate on Brazil's political and economic agenda—yet greater gender equality strengthens economic resilience and boosts growth.
In an effort to support the inclusion of women and gender issues in the policy debate, the Wilson Center's Brazil Institute asked experts and practitioners from a range of disciplines to reflect on the status of women in Brazil. Our first report of this kind, A Snapshot of the Status of Women in Brazil: 2019 is a collection of ten short essays that offer a window into the progress women have made as well as the challenges that must still be confronted to ensure that all women in Brazil are healthy, safe, and able to participate (and lead!) with dignity in all spheres.
INCLUDED ESSAYS:
Letter from the Editors, by Anna Prusa and Lara Picanço
Stuck in the Middle: Gender Violence, by Alison Brysk
Maternal Health: Persistent Challenges Continue to Endanger Women's Lives, by Sarah B. Barnes
Women in Politics, by Malu A. C. Gatto
A View from the Private Sector: Closing Our Gender Gap at Azul, by Carolyn Trabuco
Women in Science: Still Invisible?by Fernanda De Negri
Women in the Fight Against Corruption, by Tiffany D. Barnes
Gender Equity on the Bench and Before the Law, by Tainá Machado de Almeida Castro
Contemporary Racism, Sexism, and Slave Labor, by Mércia Consolação Silva
Women in Combat: The Long Path Toward Integration in the Armed Forces, by Lívia Peres Milani
On the Margins: Black Women, Public Policies, and Black Feminism, by Claudielle Pavão da Silva
---
Brazil Institute
The Brazil Institute—the only country-specific policy institution focused on Brazil in Washington—works to foster understanding of Brazil's complex reality and to support more consequential relations between Brazilian and U.S. institutions in all sectors. Read more