Jihadism: A Generation After 9/11
Nineteen years after 9/11, al Qaeda and ISIS had limited means to strike the West. Both movements were deeply embroiled in the insurgencies and civil wars across the Middle East and North Africa.
Jihadi extremism still posed a major global threat 19 years after the 9/11 attacks in New York City and Washington, although the targets and tactics of the two largest movements had shifted under growing pressure by local actors and Western coalitions. By 2020, al Qaeda and ISIS had limited means to strike the West, even though their rhetoric still incited lone-wolf attacks. They also struggled to recruit foreign or local fighters to replenish their ranks, which hurt their ability to seize land or challenge governments. Both movements — and their affiliates — became more deeply embroiled in the insurgencies in Egypt and Iraq and the civil wars in Afghanistan, Libya, Syria and Yemen.
Al Qaeda — founded by Osama bin Laden in 1988 to wage global jihad against West — was focused on survival, according to the Defense Intelligence Agency. Al Qaeda central was led by Ayman al Zawahiri, who was believed to operating from a hideout in Afghanistan close to the Pakistan border, but it had morphed into a decentralized network with affiliates from West Africa to South Asia. It had seven branches of diverse size and abilities: one operating in Algeria, Libya and Tunisia; a second in Burkino Faso, Mali and Niger; a third in India and Pakistan (separate from al Qaeda central); Somalia; Syria; Yemen; and in Bangladesh and Myanmar.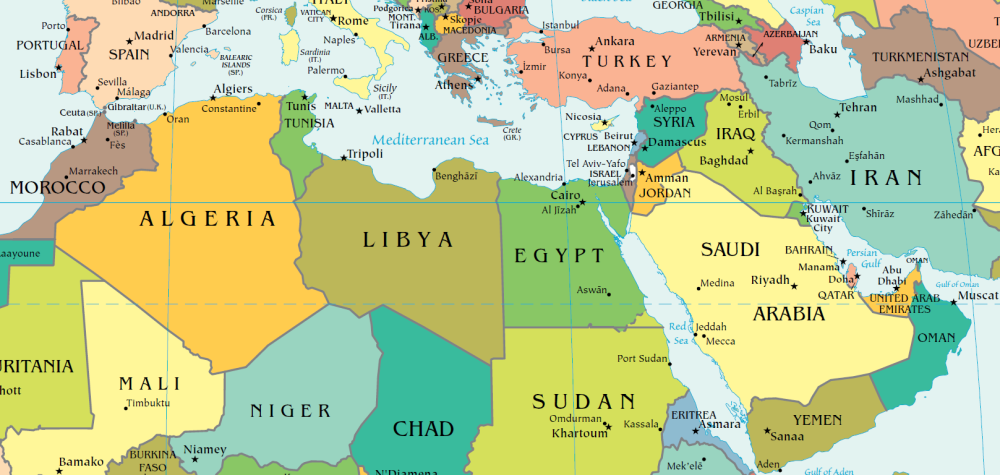 ISIS, which began as al Qaeda in Iraq in the early 2000s, lost territory with the end of its caliphate in 2019, but it still had 10,000 fighters operating in small cells in Iraq and Syria. It also had at least eight branches, of varying size and capabilities, in Afghanistan, Bangladesh, Egypt, the Greater Sahara, Libya, the Philippines and West Africa. ISIS tried to inspire attacks in the West, but it had limited capacity to direct operations outside of the Middle East and had lost access to many social media platforms. ISIS-Sinai Province was still able to mount large-scale assaults in Egypt, but affiliates in Afghanistan, Libya and Yemen were weaker, smaller and under pressure from both local rivals and Western military strikes.
From September 2019 to August 2020, the United States and its allies eliminated many senior leaders of al Qaeda and ISIS, including:
Abu Bakr al Baghdadi, caliph of ISIS core, killed by U.S. Special Operations Forces in Syria during a raid on October 26, 2019.
Qassim al Rimi, founder and emir of al Qaeda's Yemen affiliate, killed by a U.S. airstrike in Yemen in January 2020.
Abdullah Orakzai (nom de guerre Aslam Farooqi), founding member and emir of ISIS in Afghanistan, arrested by Afghan intelligence officials on April 4, 2020.
Abdelmalek Droukdal, emir of al Qaeda's North African affiliate, killed by French Special Forces in Mali on June 3, 2020. 
Khalid al Aruri, deputy emir and de facto leader of al Qaeda's Syrian affiliate, killed by a U.S. drone strike in Syria on June 14, 2020.
The United States also dislodged ISIS from its stronghold in eastern Afghanistan and nearly eliminated al Qaeda and ISIS in Libya. But jihadi extremism remained a persistent threat in other weak and failing states across the Middle East and North Africa. "This threat is not going to go away. There's never going to be a time when either ISIS or whatever follows ISIS is going to be completely absent from the global stage," General Kenneth F. McKenzie Jr., the head of U.S. Central Command, said at the Middle East Institute on June 10. "Even the brightest possible future is not a bloodless future, but it can be a future where local security forces are able to contain ISIS without significant external help."
Al Qaeda
Al Qaeda Central
In 2020, al Qaeda in Afghanistan and Pakistan had limited ability to carry out military operations and was "almost certainly focused on survival," the Defense Intelligence Agency (DIA) reported in November 2019. Al Qaeda was instead largely a brand used by local Sunni extremist groups. The affiliates swore fealty to Zawahiri, but operated and financed themselves independently. 
Capabilities: As of July 2020, al Qaeda had between 400 to 600 fighters in Afghanistan, according to the United Nations, about double the DIA estimate in September 2019. It was active in 12 Afghan provinces and had close contact with the Taliban's Haqqani Network operating on the Afghanistan-Pakistan border. "Relations with the Taliban continue to be close and mutually beneficial, with Al-Qaida supplying resources and training in exchange for protection," the United Nations reported in January 2020.
Al Qaeda central was led by a 10-member advisory council headed by Zawahiri. In September 2019, the United States killed Hamza bin Laden, the son of Osama bin Laden and a rising leader in al Qaeda. Hamza's death "not only deprives [al Qaeda] of important leadership skills and the symbolic connection to his father but undermines important operational activities of the group," the White House said.
Al Qaeda remained financially resilient despite its reduced military strength. Its leaders prioritized paying administrative costs and salaries rather than funding foreign terror operations. Its affiliates were also stronger than ISIS in many conflict zones, "especially the Sahel, Somalia, Yemen and the north-west of the Syrian Arab Republic," the United Nations reported in January 2020.
Tactics and Targets: By November 2019, al Qaeda had "ceded" nearly all military operations in Afghanistan and Pakistan to its South Asian affiliate: Al Qaeda in the Indian Subcontinent, according to the DIA. It claimed that the movement would need "several years without sustained counterterrorism pressure" to be able to attack the West again.
Al Qaeda instead focused on propaganda and inciting lone-wolf attacks. In September 2019, Zawahiri released a video on the anniversary of 9/11 calling on Muslims to attack American military bases. In March 2020, al Qaeda's senior leadership released a statement mocking the United States for its slow response to the COVID-19 pandemic. "The American economy has suddenly, and most unexpectedly, found itself in the ICU, in desperate need of a ventilator to resuscitate it," it said.
Al Qaeda also tried to meddle in Afghan politics. It praised the U.S.-Taliban peace agreement — announced in February 2020 — as a "historic victory" because it could lead to the removal of U.S. troops from Afghanistan. It referred to the Taliban's leader as the "Emir of the Faithful" and boasted that the United States had suffered a "humiliating defeat." As of May 2020, al Qaeda still regularly met with senior Taliban leaders, despite commitments by the Taliban to the United States to deny safe haven to al Qaeda.
Unlike its affiliates, al Qaeda central conducted no attacks after it ceded military operations to its South Asia affiliate, the DIA reported in September 2019.
Al Qaeda in the Arabian Peninsula (AQAP)
Al Qaeda in the Arabian Peninsula, headquartered in Yemen, is among the organization's strongest branches. It opposes the two rival governments — the Yemeni government and the Southern Transitional Council, a secessionist movement based in South Yemen — as well as the two other major militias led by the Houthis and the local ISIS affiliate. In 2019, AQAP conducted at least one major attack against the West, but its ability to strike abroad was significantly limited by repeated U.S. airstrikes. In January 2020, AQAP faced its greatest blow after its founder and leader Qassim al Rimi was killed by the United States. 
Capabilities: As of July 2020, AQAP had approximately 7,000 fighters, the U.N. reported. AQAP operated mainly in central and southern Yemen. Its fighters carried light-to-medium arms and reportedly had heavy weapons, including SA-7 and SA-9 missiles systems, Katyusha rockets and ZU-23 anti-aircraft batteries. As of January 2020, it had weapon depots throughout the Marib governate in north-central Yemen, an area where local tribes are "well disposed toward AQAP" and it can "move freely," according to the United Nations.
But by September 2020, AQAP's ability to strike the West had been significantly reduced, partly by repeated U.S. airstrikes and Special Operations Forces missions against key operatives. U.S. airstrikes killed Ibrahim al Asiri, AQAP's top bombmaker, in 2017, and Qassim al Rimi, the AQAP founder and emir, and one of Osama bin Laden's original recruits, in 2020. Rimi, who had been affiliated with al Qaeda since the 1980s, was a top recruiter for AQAP as well as an experienced tactician. He was even considered a potential successor to Zawahiri.
https://twitter.com/Rita_Katz/status/1222992762120949760?ref_src=twsrc%5Etfw%7Ctwcamp%5Etweetembed%7Ctwterm%5E1222992762120949760%7Ctwgr%5Eshare_3&ref_url=https%3A%2F%2Fpublish.twitter.com%2F%3Fquery%3Dhttps3A2F2Ftwitter.com2FRita_Katz2Fstatus2F1222992762120949760widget%3DTweet
AQAP was also infiltrated by rival forces in the Yemen war. In February 2020, it offered total amnesty to spies who admitted guilt; it published the testimony of alleged operatives. In August 2020, it executed a local dentist accused of spying for the United States, crucified his corpse, and blew up the medical clinic where he worked. AQAP later executed six tribesmen in al Bayda governate that it accused of working for the Houthis.
Tactics and Targets: By 2020, AQAP's main rival was the ISIS affiliate based in al Bayda governorate. AQAP opposed ISIS-Yemen because both organizations recruited from the same pool of fighters. Al Qaeda has transferred arms to local groups that oppose ISIS and rejected offers of a truce. But over the previous year, it also targeted the Houthis with small arms and attacked the Shabwah Elite Forces, southern secessionist fighters.
AQAP continued to radicalize fighters, in person and online, and encouraged attacks targets outside Yemen. Its local and foreign attacks included:
The Pensacola Naval Air Station shooting by a Saudi aviator that killed three and injured eight in December 2019. The FBI reported that the Saudi national had been in contact with AQAP as far back as 2015 and that he had received instructions from AQAP while living in the United States. 
At least 22 attacks in Yemen between September 2019 and August 2020, according to AEI's Critical Threats Project.
The stabbing of three performers in Riyadh in November 2019 by a Yemeni national who Saudi authorities claimed was working for AQAP.
Hurras ad Din (Syria)
Hurras ad Din was founded in February 2018 as al Qaeda's affiliate in Syria. Al Qaeda cut ties with its original affiliate — Hayat Tahrir al Sham (HTS) — in November 2017 over theological and tactical disputes. But Hurras ad Din still collaborated with HTS, which was stronger. The U.S. killed Khaled Al Aruri, the deputy leader of Hurras al Din, in a drone strike in June 2020.
Capabilities: In 2020, Hurras ad Din had between 3,500 to 5,000 fighters, nearly half of which were foreign fighters from other Arab countries, the United Nations reported in January. Hurras ad Din is an umbrella organization of at least 16 smaller jihadist factions in Syria. It is also allied with other jihadist groups in Syria with foreign fighters from the Caucuses and Central Asia.
Hurras ad Din, which operated in northwest Syria, did not challenge HTS's 12,000 to 15,000 fighters for supremacy. It "still depends on HTS to operate, and if it were to grow significantly stronger, HTS may try to suppress it and arrest its leaders in order to preserve its own power base," Aaron Zelin, an expert at the Washington Institute for Near East Policy, reported in September 2019.
In 2019, the U.S. military viewed Hurras ad Din as a rising threat and conducted airstrikes on its hideouts in Idlib and Aleppo provinces. In June 2020, a U.S. drone strike killed Khaled al Aruri, an al Qaeda veteran who was the de facto leader of Hurras ad Din. He was a Jordanian national who fought with al Qaeda in Afghanistan against the Soviet occupation. "Al Aruri was one of Al Qaeda's most senior figures worldwide and a major veteran of the cause, having begun work with Zarqawi in the late 1980s," Charles Lister, an expert on Syria, told the The New York Times.
Tactics and Targets: Hurras ad Din has focused largely on rebuilding al Qaeda's local networks in Syria. Hurras ad Din aligns with al Qaeda's vision of a global jihad and has called for terrorist attacks against the West. In January 2020, the United Nations reported that Hurras ad Din planned "to revive external operations targeting Western and United States interests." The group raised funds for weapons, food, fuel and medical equipment through Telegram and WhatsApp. It recruited fighters primarily from Syria's Idlib province, which was under the control of HTS. Its attacks in 2019 and 2020 included:
Kidnapping and imprisoning at least six local aid workers in Syria in March 2020, the Syrian Network For Human Rights reported.
An operation on Turkish soldiers in Syria in March 2020, according to a pro-opposition website.
An attack on an Assad regime garrison in Hama province in May 2020 that killed 18 soldiers.
Al Qaeda in the Islamic Maghreb (AQIM)
Al Qaeda in the Islamic Maghreb, headquartered in Algeria but also operating in Libya, Mali, Morocco and Tunisia, primarily supports the Al Qaeda franchise in West Africa; it rarely conducts attacks in North Africa, according to the DIA.
Capabilities: As of December 2019, AQIM had 500 fighters in North Africa, down from its peak strength of 1,000 fighters in 2015, the DIA reported. As of July 2020, AQIM could carry out attacks by small bombs and arms against local security forces, despite its small size.
By mid-2020, AQIM's leadership had been decimated by airstrikes and ground operations by the United States, France and Arab governments. In October 2019, Tunisian security forces killed Murad al Shayeb, a senior leader in Tunisia. A U.S.-backed French military operation killed Abdelmalek Droukdel, the AQIM emir, and several of his top lieutenants in northern Mali in June 2020. Droukdal was "the most senior decision-maker of AQIM and the likely architect of the Sahel-based jihadist movement," according to USAFRICOM.
https://www.youtube.com/watch?v=ezXOiLkSwjc

Tactics and Targets: "AQIM activity has historically been very limited" in North Africa, the Pentagon reported in September 2020. AQIM instead funneled fighters, money and weapons to its West African affiliate, Jamaat Nusrat al Islam wal Muslimin (JNIM). AQIM used North Africa as a "support zone" to "move and share funds" to fighters in Mali and the Sahel, according to the DIA. It collected fees from criminal organizations and human traffickers operating on the border between Algeria, Libya and Niger. It did not carry out any major attacks in 2019 and 2020.
Islamic State (ISIS)
ISIS Core
ISIS surged in late 2019 and in 2020 in Iraq and on a smaller scale in Syria despite significant territorial and personnel losses, including the death of leader Abu Bakr al Baghdadi, in 2019. But the Sunni jihadi movement was still committed to establishing a physical caliphate in the Middle East and inspiring attacks across the globe.
Capabilities: ISIS "continued to consolidate its position in some areas previously under its control, operating increasingly confidently and openly," Vladimir Voronkov, head of the U.N. Office of Counter-Terrorism, told the Security Council on August 24. More than 10,000 ISIS fighters remained active in Iraq and Syria, "moving freely in small cells between the two countries," he warned.
In both countries, ISIS moved into spaces seldom patrolled by local security forces. In Iraq, ISIS reconstituted in Diyala and Kirkuk provinces. In Syria, small ISIS cells were active in the north and southwest, especially in Sunni majority areas. But it feared reprisals from Sunni tribes who claimed political and economic control in the same areas, according to the DIA.
As of mid-2020, U.S. intelligence concluded that ISIS was likely unable to direct operations outside of Iraq and Syria. But the group could still inspire local attacks.
https://www.youtube.com/watch?v=WPMyg6-Pjjs

Tactics and Targets: In Iraq, ISIS attacked security forces and civilians primarily with small arms, IEDs and mortars in 2019 and 2020. It launched hit-and-run operations. But in the second quarter of 2020, it began carrying larger-scale attacks that each killed more than 20 people and indicated "extensive pre-operational planning and preparation," according to U.S. Central Command. ISIS also ramped up attacks on infrastructure, deployed snipers, extorted and kidnapped for ransom, according to U.S. intelligence. Its civilian targets included Shiites, people suspected of collaborating with security forces and groups that ISIS deemed to be apostate.
In Syria, ISIS attacked the U.S.-backed Syrian Democratic Forces (SDF) as well as Syrian government troops and its pro-regime militias with small arms and explosives. The operations have largely been opportunistic and not planned far in advance. Its attacks included:
In Iraq, 717 attacks from October 2019 – June 2020, according to quarterly data from CENTCOM.
In Syria, 640 attacks from October 2019 – June 2020, according to quarterly data from CENTCOM.
ISIS - Yemen
As of mid-2020, ISIS was only been active in two of Yemen's 22 governorates--al Bayda and Ad Dali. It has been unable to hold much territory or displace its rivals in AQAP. ISIS in Yemen is the weaker of the two jihadi groups. In July 2020, the United Nations reported that ISIS core "may lose interest" in its Yemeni branch "if it cannot improve its performance."
Capabilities: The United Nations estimated ISIS had about 400 fighters in Yemen as of July 2019. Over the past year, it launched operations from its only stronghold, located in Qifah Rada in the central governorate of al Bayda. But many of its fighters were killed, injured or captured by AQAP. It also reportedly struggled to pay its fighters. In August 2020, the Houthis claimed to have killed the Yemeni leader of ISIS in al Bayda governorate.
https://twitter.com/Dr_E_Kendall/status/1300850975046074368?ref_src=twsrc%5Etfw

Tactics and Targets: ISIS primarily used light arms in attacks on AQAP and Houthi militants. The relationship is unclear between ISIS, a Sunni movement, and the Houthis, a Shiite militia that has separately fought the Sunni-led government since 2004. In January 2020, U.N. monitors reported that the Houthis had "provided tactical help, cooperation, prisoner exchanges and handover of military camps" to ISIS. The arrangement could have served the interests of both groups, since both opposed AQAP. ISIS carried out about 50 attacks from October 2019 through June 2020, mostly against Houthis but some against AQAP.
ISIS – Sinai Province (SP)
ISIS-SP launched attacks across an increasingly larger swath of territory in the Sinai Peninsula in 2020, despite a six-year campaign against it by the Egyptian forces.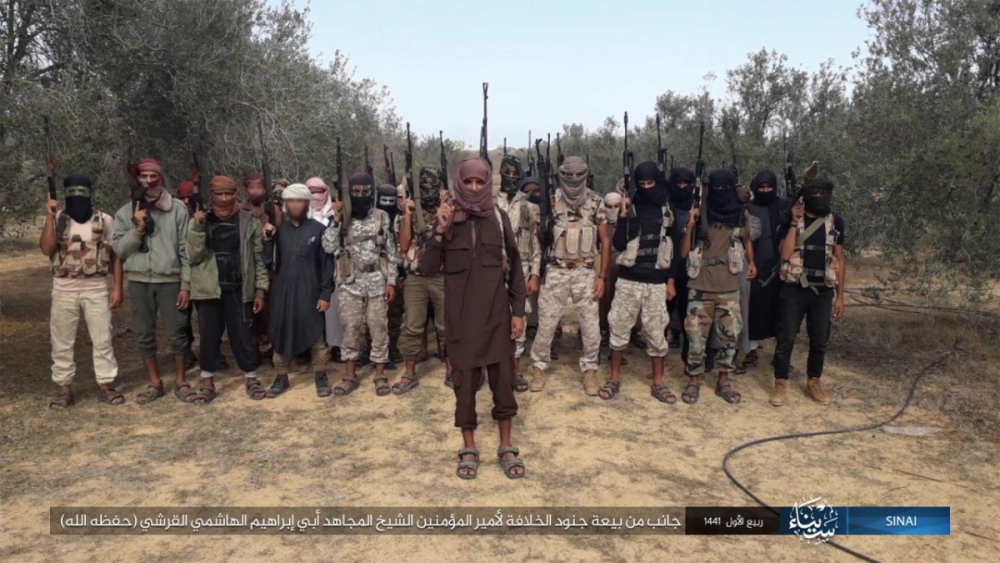 Capabilities: As of 2020, ISIS-SP was estimated to have 500 to 1000 fighters. It recruited heavily among disaffected Bedouin youth.
Tactics and Targets: It has largely targeted security forces in the eastern part of Sinai, near the border with Gaza. But the group has also launched at least 10 attacks near the city of Bir el Abd, further to the west and close to the Suez Canal. The group has not claimed responsibility for an attack in mainland Egypt in 2019 or in 2020.
ISIS-SP has primarily used light weapons and explosives, including suicide bombs. It has kidnapped and assassinated civilians considered to be collaborating with the government. On July 21, 2020, the group demonstrated increased capabilities in an attack on an army camp and checkpoint west of Bir el Abd that reportedly killed 40 security forces and wounded 60. The assault involved two suicide bombers, cars, motorcycles and dozens of gunmen on foot. ISIS also captured five villages and held them for about a month before Egyptian troops recaptured the area. Between August 2019 and August 2020, it carried out 338 attacks.
ISIS- Libya
In May 2020, ISIS-Libya rebuilt and resumed small attacks after being largely inactive for nearly a year. Four U.S. airstrikes killed 43 fighters – about a third of its forces and including two leaders – in September 2019. It was unable to carry out any attacks between July 2019 through April 2020.
Capabilities: Estimates of ISIS-Libya fighters vary. As of December 2019, AFRICOM estimated that ISIS-Libya had about 100 fighters, down significantly from its peak strength of 5,000 fighters in 2015. In July 2020, U.N. monitors estimated that the group's strength was in the low hundreds but did not exceed 1,400.
Tactics and Targets: ISIS-Libya has primarily targeted Khalifa Haftar's Libyan National Army (LNA) and its civilian backers in the southern Fezzan region. It has used small arms, rockets and bombs. Its attacks in 2019 and 2020 included
The bombing of a security checkpoint in Taraghin, nearly 600 miles south of Tripoli. No casualties were reported.
In May and June 2020, ISIS launched several small-scale attacks on LNA targets and civilians. As of late August 2020, ISIS had claimed responsibility for killing six people in 18 attacks in Libya in 2020.
https://twitter.com/Libya_OSINT/status/1265020312682475523

ISIS – Khorasan Province (ISIS-K)
The ISIS affiliate in Afghanistan, founded in 2015, is the most extreme jihadi movement in embattled Afghanistan. It has opposed the Taliban as an ideological rival has tried to recruit from its membership. It has attacked both the Taliban and the U.S.-backed Afghan government in Kabul, which it regards as apostate. It sought to disrupt the U.S.-Taliban peace agreement through violent attacks against civilians, according to the DIA. In late 2019, ISIS-Khorasan lost its stronghold in Nangarhar province in eastern Afghanistan. It launched fewer attacks in 2020.
Capabilities: ISIS-K had fewer than 1,000 fighters, the Pentagon reported in February 2020, although the United Nations estimated that ISIS-K had 2,200 fighters in July 2020.
From September to November 2019, ISIS-K conducted 194 attacks against NATO troops and Afghan security forces, mainly using firearms, mortars and rockets, according to the United Nations. During this period, it came under simultaneous attack from U.S., Afghan and Taliban forces in Nangarhar. More than 300 fighters and their families surrendered to Afghan officials in November 2019, according to U.S. Forces-Afghanistan (USFOR-A).
Tactics and Targets: After losing its stronghold, ISIS-K conducted only 76 attacks from December 2019 to August 2020. It also lost up to half its fighters. More than 1,400 fighters surrendered to Afghan or NATO forces between October 2019 and March 2020, the United Nations reported. ISIS-Khorasan's senior leadership was also hunted down. In April 2020, Abdullah Orakzai, the ISIS-K leader, and two other high-ranking commanders were arrested by Afghan intelligence officials. Yet ISIS retained the ability to defend itself and to conduct mass killings of civilians, the Pentagon reported in June 2020.
In March 2020, ISIS-Khorasan launched two rockets near the presidential palace compound during the Ashraf Ghani's inauguration ceremony. It also tried to disrupt ceasefire in the U.S.-Taliban peace agreement by killing Afghan civilians. ISIS-K claimed responsibility for an attack on a Sikh temple in March 2020 that killed 25 people and an attack on a funeral in Nangarhar in May 2020 that killed 19. U.S. officials accused ISIS-K of a particularly gruesome attack on a maternity ward in Kabul that killed 20 women and children.
https://www.youtube.com/watch?v=TjlceERWih4

ISIS-Khorasan tried to rebuild its ranks after losing Nangarhar province. On August 3, it orchestrated a prison break in Jalalabad City that killed 29 people and freed hundreds of ISIS-K and Taliban prisoners. ISIS-Khorasan conducted 270 operations from September 2019 to August 2020, although the numbers consistently decreased, according to quarterly U.N. data. They included:
Andrew Hanna is a research analyst at the U.S. Institute of Peace.
Garrett Nada is the managing editor of "The Islamists" and "The Iran Primer" websites at the U.S. Institute of Peace. 
---
The Islamists
"The Islamists" is a book and website on the origins, evolution, and positions of Islamist movements in the Middle East. The movements are redefining the order and borders in the world's most volatile region. Yet they have diverse goals and different constituencies. Sometimes they are even rivals. Read more
Middle East Program
The Wilson Center's Middle East Program serves as a crucial resource for the policymaking community and beyond, providing analyses and research that helps inform U.S. foreign policymaking, stimulates public debate, and expands knowledge about issues in the wider Middle East and North Africa (MENA) region. Read more