Kennan Institute Reading List: Fall 2022 Edition
The Kennan Institute recently asked some of our scholars to share their top book selections for the 2022 fall season. Here are a few of their picks, ranging from the history of Russia's far east to the global economic impact of the COVID-19 pandemic.

Michael C. Keays, Senior Diplomatic Fellow
Letters from Vladivostok, 1894-1930 (The Eleanor L. Pray Collection), by Eleanor L. Pray, Edited by Birgitta Ingemanson, Biographical Sketch by Patricia D. Silver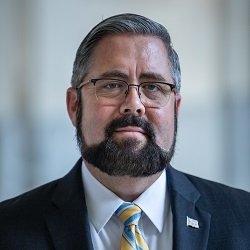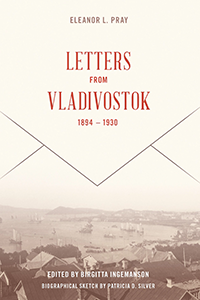 I heartily recommend this 308-page book to readers interested in Russian history and the history of the U.S.-Russia relationship because it covers a 36-year period of history in the Russian Far East, that – until Eleanor Pray's letters were discovered – was largely unknown to anyone outside of Russian-speakers with access to Russian archives and unofficial sources. It also provides an American New Englander perspective of events unfolding in Vladivostok and its surroundings during those 36 years, putting them in the context of larger world events (e.g., the Boxer Rebellion, the Russo-Japanese War, World War I, and the Russian February and October Revolutions) and delivering them in near real-time, as opposed to reflections written years later, which are subject to conscious and sub-conscious editing by the author. Eleanor Pray's observations in her letters from Vladivostok to family members back in Maine are both highly astute and also moving in their humanity, as she describes the lives of the residents of Vladivostok, from the mundane to the profound, perhaps unintentionally showing that average Americans and Russians have more in common than the things that separate them. Patricia Silver sets the stage for the reader's dive into the letters, and Professor Ingemanson has selected the best of over 6,000 pages of letters that describe life in Vladivostok over three decades from Eleanor Pray's vantage point. Having had their history returned to them through Eleanor Pray's letters, the people of Vladivostok honored this American resident by erecting a statue to her on July 4, 2014 on the main street of the city.   
A Political and Diplomatic History of Afghanistan, 1863–1901, by M. Hasan Kakar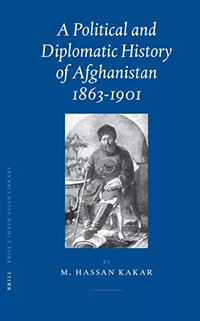 For students of Afghanistan and practitioners considering how to restore some semblance of order to this war-torn country, I highly recommend this scholarly book, written by one of Afghanistan's best historians, M. Hasan Kakar (1928-2017). It looks at the life and activity of Amir 'Abd al-Rahman Khan – also known as the "Iron Amir" – who consolidated and centralized power in the hands of Kabul in the late 19th century, fending off domestic challengers and the encroaching powers of Imperial Russia and British India, who viewed Afghanistan as a strategic puzzle piece in what came to be known as "The Great Game." In an appropriately scholarly way, but which also keeps the reader engaged, Kakar describes how the Iron Amir deftly manipulates tribal allegiances among the Pashtuns controlling the countryside, and holds the British and Russians at bay, occasionally resorting to brutal violence in order to establish and hold onto the control he inherits from his predecessors and then strengthens through the creation of an army and an internal spy service, and through his assumption of the title as defender both of Afghanistan and the Islamic faith. As a historical example, the story of the Iron Amir demonstrates through the decades that central control of Afghanistan is elusive without engagement of various tribes, especially Pashtun ones, and without the balancing of foreign powers seeking to exert their influence over a country whose borders were drawn by outsiders.
Mr. Keays' views in this review are his own and do not necessarily reflect those of the U.S. Government, the Kennan Institute, or the Wilson Center.
Emma Leahy, Title VIII Short Term Scholar
Art for Architecture Ukraine: Soviet Modernist Mosaics from 1960 to 1990, by Yevgen Nikiforov and Polina Baitsym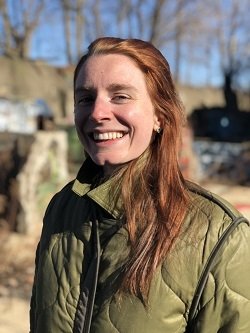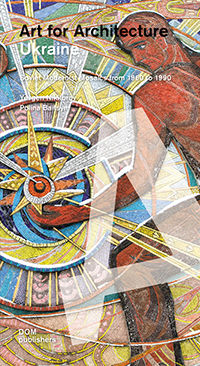 Nikiforov, a photographer, collaborated with the art historian Baitsym on this illustrated guide to Ukraine's Soviet-era modernist mosaics. Organized by geography, the book brings together photographs of 100 spectacular mosaics, selected from Nikiforov's collection of over 5,000 objects amassed over six years of travel across Ukraine, with narrative commentary by Baitsym situating these colorful works of monumental propaganda in their political and ideological context. The content of this volume speaks to an emerging movement amongst young Ukrainian artists and curators to take consciousness of Soviet-era monumental artworks as part of Ukraine's national cultural heritage. With some of the featured works having been destroyed as a consequence of Russia's full-scale invasion (notably page 178, the 1967 smalt mosaic "Kestrel" in Mariupol by an artist collective that included the famous dissident Alla Horska), the book is also a valuable contribution to documentation of Ukraine's endangered heritage.
Moscow Monumental: Soviet Skyscrapers and Urban Life in Stalin's Capital, by Katherine Zubovich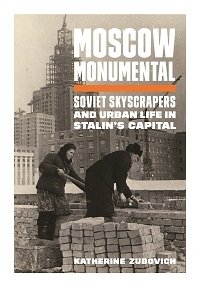 Historian Katherine Zubovich draws upon her extensive archival research to tell the story of the Stalinist urban planning vision that resulted in Moscow's famous "Seven Sisters" skyscraper grouping. Concentrating on the postwar period, Zubovich underlines Stalin's desire to transform Moscow into a global metropolis, by giving it a distinctive "image" in the form of a monumental skyline. Zubovich retraces the urban transformation project in all its complexity, detailing the competition amongst the various state entities and public functionaries tasked with executing the project. She also sensitively highlights the destabilizing consequences of these transformations for ordinary people, whose concerns are given voice with selected quotes from their letters and petitions to Stalin. 
Zarina Sautieva, Public Policy Fellow 
Revolutions: A Very Short Introduction, by Jack A. Goldstone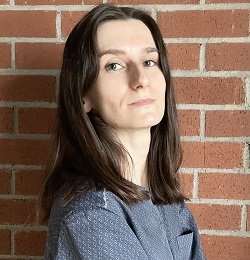 Jack A. Goldstone's Revolutions: A Very Short Introduction is a pocket-sized book that offers the profound definition of revolution, explains causes of revolutions, explores the role of leaders, and shows what the outcome of revolutions can be. Goldstone, an American sociologist and political scientist, introduces the development of revolutions through a description of events that took place in different periods of time, from the uprisings in Ancient Greece to the Arab Spring. This is a great and dynamic book despite the serious nature of the subject matter. I recommend it to anyone interested in social change.
Kachestvennye metody. Polevye sotsiologicheskie issledovaniya, by I. Steinberg, T. Shanin, E. Kovalev, and A. Levinson
The second book is Kachestvennyye Metody. Polevyye Sotsiologicheskiye Issledovaniya written by Russian sociologists I. Steinberg, T. Shanin, E. Kovalev, and A. Levinson. This monograph contains basic ideas about the theory and practice of qualitative research methods. The well-sourced book, which provides numerous specific examples of in-depth interviews and observations, helped me to better understand the practical side of doing research. I definitely can say that it will be useful not only for novice researchers and scientists but also for those who have extensive research experience.
Nataliya Shok, Public Policy Fellow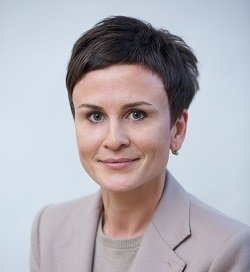 When thinking about global health post-COVID, policymakers and scholars need to be focused on lessons from the last pandemic. The assumption that public health is a field of international cooperation is not valid anymore. In an increasingly multipolar world, complex transnational issues such as health, food, climate, energy, etc. require broad interdisciplinary analysis, or as Corrie Brown and David R. Franz put it, the "wedding of the three Ds: defense, diplomacy, (and) development." Therefore, I would like to recommend two great examples of interdisciplinary analysis of the consequences of COVID-19. By drawing connections with history and political analysis, the authors offer astute questions and valuable recommendations.
Aftershocks: Pandemic Politics and the End of the Old International Order, by Thomas Wright and Colin Kahl
Aftershocks: Pandemic Politics and the End of the Old International Order by Thomas Wright and Colin Kahl is a great example of analytical storytelling based on extensive research. The authors conducted over 60 interviews with senior officials in order to trace their opinions throughout the pandemic. The book is well-structured and covers all stages of international communication during the COVID-19 pandemic, with a detailed analysis of the U.S. response at its center of focus. Kahl and Wright ask tough questions: How should we approach global health in the new international order? How can we cooperate with rivals on shared threats to overcome global disorder? Turning to history for answers, the authors examine how the twin crises of World War I and the 1918 Influenza Pandemic disrupted the global order and changed the course of U.S. foreign policy. They conclude that geopolitical rivalry makes transnational threats significantly more difficult to resolve, and urge contemporary policymakers to learn from their predecessors' isolationist mistakes. The stakes are raised, as they were a century ago, and we will all be in peril if we choose to go in the wrong direction. Kahl and Wright suggest that we need to seek cooperation while acknowledging its limits and lessons from the past.
Shutdown: How Covid Shook the World's Economy, by Adam Tooze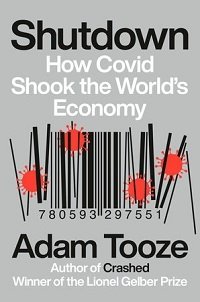 Adam Tooze's Shutdown: How COVID shook the world's economy is a great analysis of basic public health features through the lens of economic history and modern finance. Tooze observes similarities between the financial response to the COVID-19 pandemic to the handling of the 2008 global financial crisis - a fact that should serve as a warning. As an economic historian, Tooze expounds on the "death of the orthodoxy [neoliberalism]" as a coherent ideology of government, and is doubly attentive to the financing. The strongest statements of the book are that "money were the physical bottlenecks in vaccine production", and that rapid global immunization should have started with "a simpler, more traditional vaccine", "less expensive and easy to store". Tooze also makes a significant contribution to our understanding of the multipolar nature of the COVID-19 crisis. He starts the book with an analysis of the Chinese strategist Chen Yixin "six major effects" of how polycrisis develop that "uncanny fit the experience of 2020". The whole story leaves us with a message that all complex transnational issues should be seen as a part of a "grand narrative" where different public interests in health, climate, food, etc. are driven not just by scholarly or humanitarian ambitions but also the pursuit of power and profit.
---
Kennan Institute
The Kennan Institute is the premier U.S. center for advanced research on Russia and Eurasia and the oldest and largest regional program at the Woodrow Wilson International Center for Scholars. The Kennan Institute is committed to improving American understanding of Russia, Ukraine, Central Asia, the Caucasus, and the surrounding region though research and exchange. Read more