Return of the TPP: Trump Realizing Trade Deal Aligns with Goals on China
Last week, President Trump asked his trade team to look at rejoining the Trans-Pacific Partnership (TPP), now known as the Comprehensive and Progressive Agreement for Trans Pacific Partnership (CPTPP). President Trump pulled out of TPP in January 2017, after sharply criticizing it.
By leaving the trade agreement, the U.S. forfeited strategic advantages and economic benefits. It gave up leadership of a group of 11 growing and friendly economies in one of the world's most dynamic economic regions, where China is asserting its economic prowess.
The CPTPP agreement includes Australia, Brunei, Canada, Chile, Japan, Malaysia, Mexico, New Zealand, Peru, Singapore and Vietnam. Those economies account for over 13 percent of global gross domestic product and some 500 million people. The agreement was signed March 8 and will go into effect once six countries ratify it. 
About the Author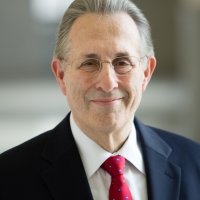 Earl Anthony Wayne
Public Policy Fellow;
Former Career Ambassador to Afghanistan, Argentina, and Mexico; Distinguished Diplomat in Residence, School of International Service, American University
Read More
---
Mexico Institute
The Mexico Institute seeks to improve understanding, communication, and cooperation between Mexico and the United States by promoting original research, encouraging public discussion, and proposing policy options for enhancing the bilateral relationship. A binational Advisory Board, chaired by Luis Téllez and Earl Anthony Wayne, oversees the work of the Mexico Institute.  Read more