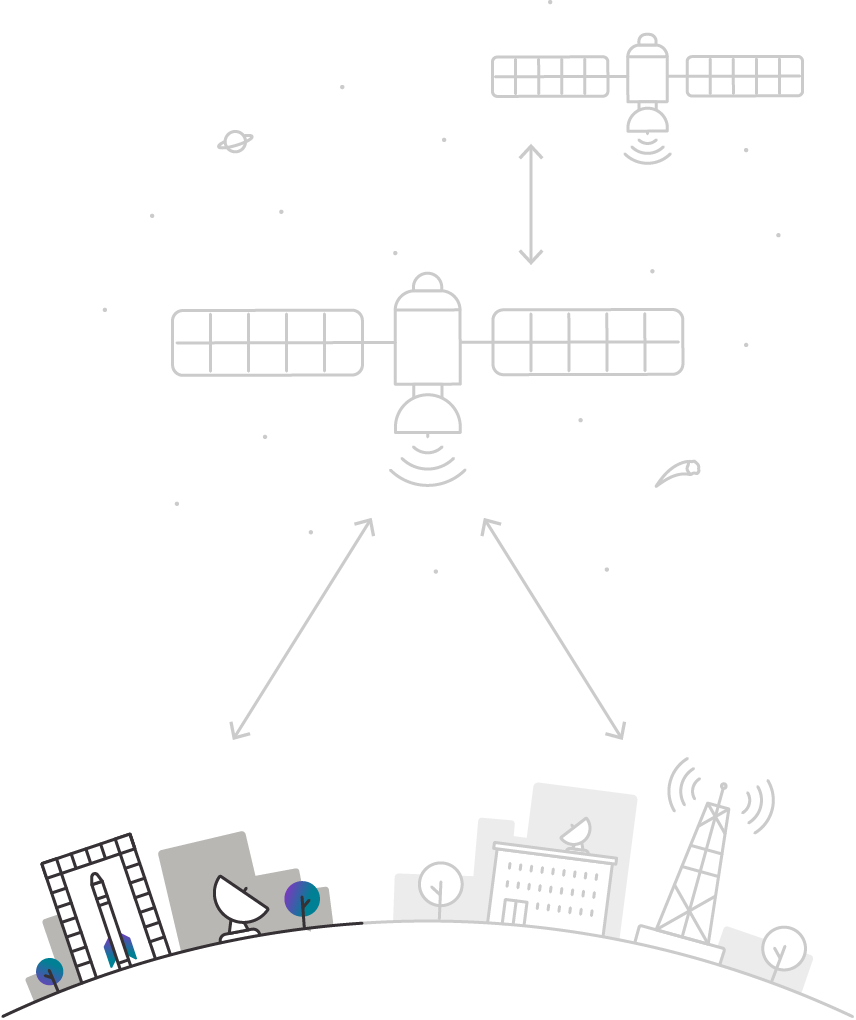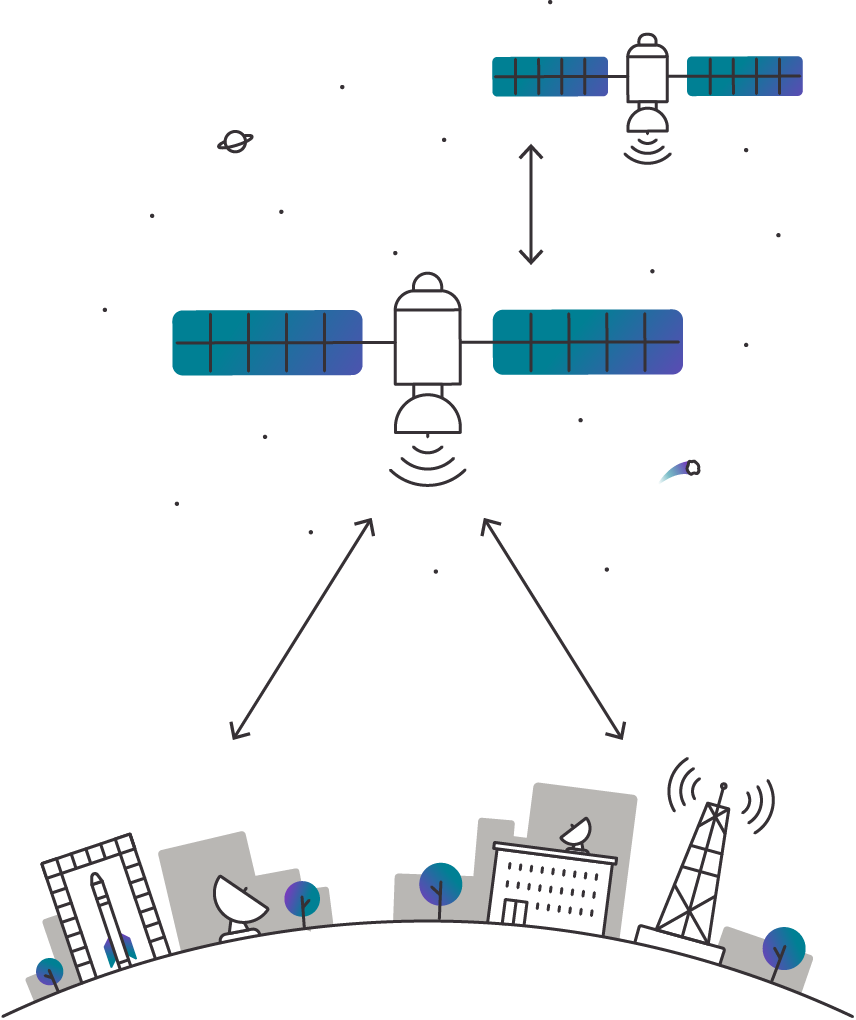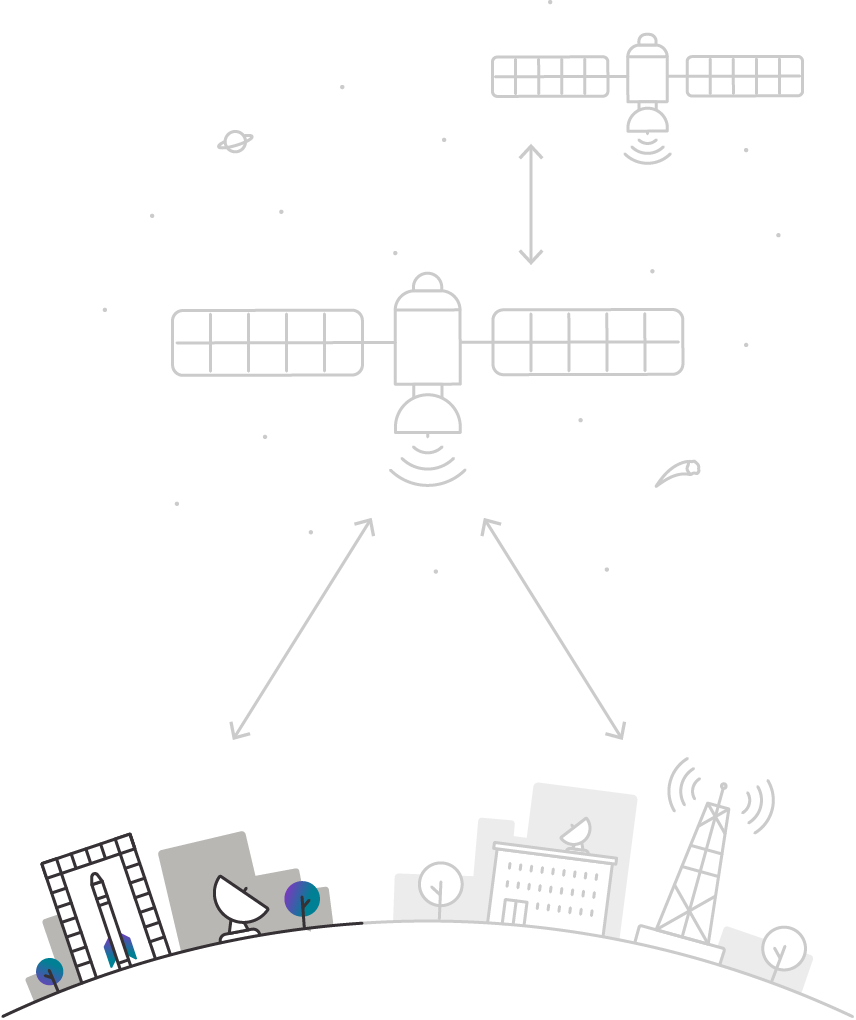 Ground-based Assets
Ground-based assets are terrestrial (surface-based facilities) and include ground stations and launch facilities. Launch facilities make it possible to put a satellite into space and are historically operated by a company that is distinct from those operating the satellites in practice. Ground stations are the brain of the entire satellite networks. They serve as control systems for the satellites in orbit and, as a consequence, if something goes wrong with a satellite in space, the personnel at these stations will be the first to know and in the best position to carry out incident response.
Uplinks & Downlinks
These stations provide real-time communications with satellites enabling telemetry, tracking, and control (TT&C) over satellite networks as well as managing uplinks (sending radio signals to the satellite) and downlinks (receiving data transmission from the satellite). When people hear satellite systems, it is often the satellite that stands out and tends to garner the most attention. However, these satellites are only effective if they have somewhere to send and act on their data (i.e. ground-based assets).
Space-based Assets
Space-based assets include communication satellites (e.g. to support 5G networks) but also other types of satellite that support systems such as positioning, navigation, and timing (PNT) (supports GPS, EU's Galileo, Russian GLONAS) and weather satellites.
Communication satellites, and satellites in general, are comprised of a payload and a bus. The payload is mission specific and differs from satellite to satellite (i.e. the equipment necessary to perform its specific purpose such as communications). The bus provides the essential functionality (i.e. electrical power, electronics, and propulsion) enabling the mission payload. In the context of communications satellites, the mission payload is the communications package including antenna, content/data routing, and waveform management.
Crosslinks
In addition to uplinks and downlinks between the satellite and the ground station, some satellite constellations can also communicate with each other (crosslinks).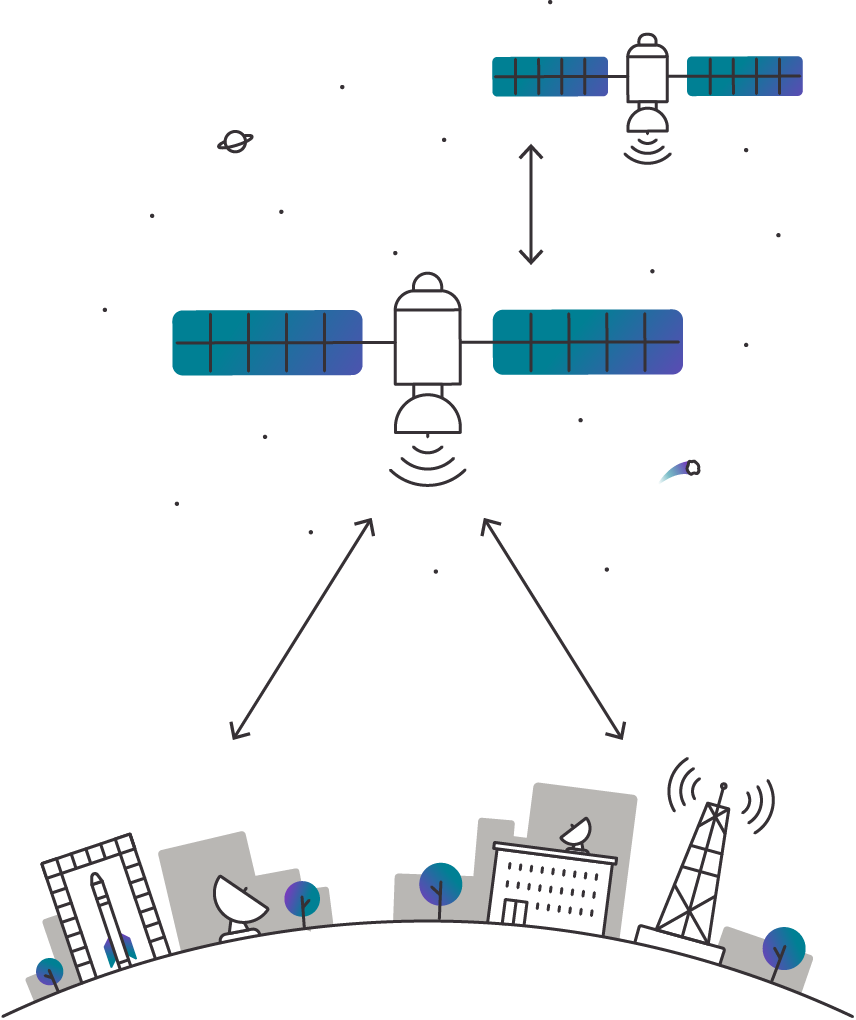 Connecting through space
Satellite systems are not an island in and unto themselves. Their utility is in their ability to connect with their users. Connection points to other networks and devices can take many forms.
In the case of serving as 5G backhaul, for example, satellite systems would connect the Radio Access Network (RAN) to the core network. Both of those connections (the RAN and core) are endpoints for the satellite system. In the case of increasing connectivity for IoT devices in an urban area, numerous IoT devices become endpoints (or connection points).
Notably, communication satellites can support commercial, government, or military purposes and often satellites can support multiple communities at the same time. For example, according to a DoD study, "commercial communications satellites were used in 45 percent of all communications between the United States and the Persian Gulf region during Desert Shield/Desert Storm."