Brazil's New Political Movements Gain International Interest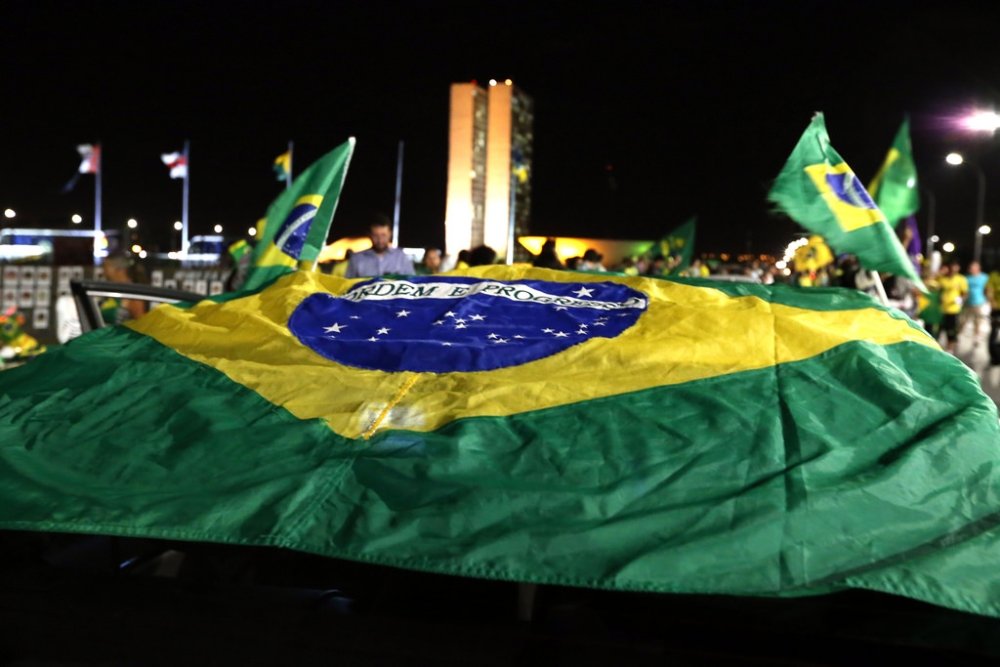 "Brazil's Angry Millennials Are Forming Their Own Tea Party and Occupy Movements"
The 50 young Brazilians who gathered in Sao Paulo's statehouse one recent evening looked nothing like the old white men who traditionally fill its seats. Raising their cellphones as if in a salute, the young people live-streamed, photographed and tweeted their actions.
These millennials were forming a coalition of political "start-ups," groups that operate independently from Brazil's parties and have been proliferating in the run-up to national elections in October.
Dozens of these groups have arisen since a giant corruption scandal tarred the political class in South America's largest country. Sustained by rage-filled Facebook pages and a growing distrust of the political establishment, these civic movements are introducing a new element to Brazil's election campaigns. So far, they've resulted in 500 candidates running for office at the municipal, state and presidential levels in elections this fall — an estimated 2 percent of prospective competitors.
"The current leadership does not represent us," said Ilona ­Szabó, who is 39 and a founding member of Agora, or Now, a group calling for more ethical behavior in politics and less economic inequality. "We need to create new groups made up of our generation."
These movements hope to translate Brazilians' outrage into the kinds of political action seen in the United States and France, where outsiders such as President Trump and President Emmanuel Macron used popular support to outmaneuver the political systems.
The new groups span the political spectrum, from the libertarian Movimento Brasil Livre, known as the Brazilian version of America's tea party, to the leftist Bancada Ativista, whose focus on social justice resembles that of the Occupy Wall Street movement.
Many of the Brazilian groups trace their roots to 2013, when a protest over a hike in bus fares morphed into a countrywide popular upheaval that shook the political establishment. Since then, the crisis of legitimacy for Brazil's political system has only deepened, fueled by the controversial impeachment of former president Dilma Rousseff and a widening corruption investigation known as Operation Car Wash.
The sprawling probe has tainted the current president and implicated dozens of cabinet ministers and senators. Faith in Brazilian political institutions is plunging, with a 2017 Ipsos poll finding that only 6 percent of Brazilians feel represented by the politicians they voted for...
To read the full article by The Washington Post, click here.
About the Author
---
Brazil Institute
The Brazil Institute—the only country-specific policy institution focused on Brazil in Washington—works to foster understanding of Brazil's complex reality and to support more consequential relations between Brazilian and U.S. institutions in all sectors. Read more