When Women Follow their Inner Voice and Fulfill their Aspirations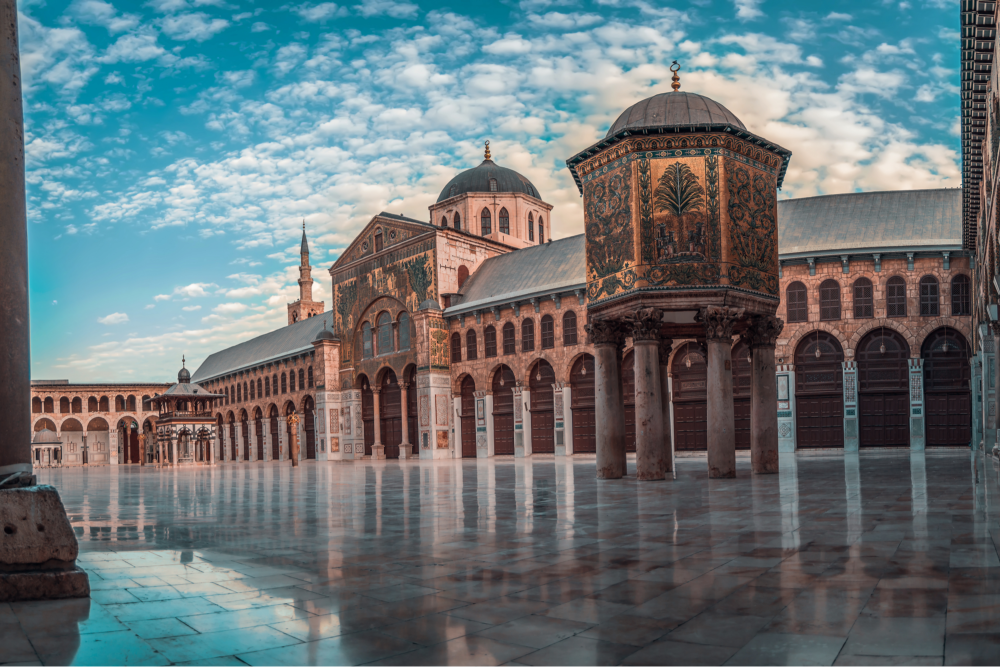 Gender equality and women's empowerment go beyond human rights, they are matters of building a sustainable future.
As a young Syrian woman, I was very excited to travel to Canada to study. After graduating from computer programming, I was thrilled to get a job offer to work at an IT company.  My family generally supported my education and employment, yet I remember how difficult it was for them to accept that I worked night shifts. For them, women from 'decent families' shouldn't expose themselves to the 'hard conditions' and 'dangers' of working at night. However, I appreciated the opportunity to gain experience and achieve financial independence. Fast forward 20 years, I have a master's degree in international affairs, I am managing international programs, and travelling the world. 
While I was lucky, many women in the Middle East and North Africa (MENA) region, unfortunately remain unable to work. MENA has one of the lowest female labor participation rates, despite an increase in women's education.  Women make up only 22 percent of the labor force and contribute 18 percent to MENA's overall gross domestic product (GDP). According to McKinsey Global Institute, women's workforce participation in the next decade could raise the region's GDP by 47 percent.
In MENA, socio-cultural norms, restrictive laws, and limited access to finance hinder women's participation in the workforce and entrepreneurship.
The patriarchal societies influence familial and social attitudes, which are generally discriminatory against women.  Many women fear their career would delay or prevent them from marrying or having families, so they compromise personal ambitions for social expectations. It is hard for women to imagine themselves as successful business founders if they are not taught that women can lead or if they do not have role models. Entrepreneurial skills are perceived as masculine traits, and although successful female entrepreneurs exist, media in MENA tends to reinforce gender stereotypes.
The law also reflects and enforces certain cultural values that further hamper women's aspirations. Today, husbands can still prevent their wives from working or from obtaining their own passport in many countries, including Jordan, Kuwait, Egypt, and Saudi Arabia. Similarly, 55 percent of MENA's industries prohibit the employment of women or prevent them from working at night, while 65 percent restrict women's employment in jobs perceived as hazard or 'morally inappropriate,' according to the World Bank. Access to private and governmental funding is also a key challenge. The International Financial Corporation (IFC) estimates that about 70 percent of female-owned businesses in developing and emerging countries receive little to no capital. In many countries, women are still unable to open a bank account without a male relative's permission.
Gender equality and women's empowerment go beyond human rights, they are matters of building a sustainable future. Women's knowledge and agency are fundamental to creating sustainable economies, combatting climate change, and social equality. To address these challenges, a holistic approach must be taken where governments, civil society organisations (CSOs), the media, and the private sector collaborate to introduce reforms and implement measures that are more conducive to female participation in the labour force.
MENA governments can enforce equal rights laws, including equal pay, and equal access to education and funding.  For example, the UAE introduced educational reform to enable female students to better meet labor market demands.  Governments and financial institutions can develop special programs for funding women-owned businesses, offer platforms for women to network and gain easier access to information on raising capital and guide them through the startup and innovation processes.
Supporting women's entrepreneurship and participation in workforce is not only a question of social, legal, and economic justice, but also essential for the sustainable development and prosperity of MENA societies.
About the Author
---
Middle East Program
The Wilson Center's Middle East Program serves as a crucial resource for the policymaking community and beyond, providing analyses and research that helps inform U.S. foreign policymaking, stimulates public debate, and expands knowledge about issues in the wider Middle East and North Africa (MENA) region. Read more
Middle East Women's Initiative
The Middle East Women's Initiative (MEWI) promotes the empowerment of women in the region through an open and inclusive dialogue with women leaders from the Middle East and continuous research. Read more