Canada's 44th General Election
On September 20, 2021, Canadians voted another Liberal minority government into power in the country's 44th General Election. Now that the election is over, what comes next? What do the results mean for U.S.-Canada relations in the realm of defense, energy, and diplomacy? Read commentary and insights from our experts, fellows, and staff at the Canada Institute below.
Hon. Rona Ambrose
Canada Institute Advisory Board Member;
Deputy Chairwoman, TD Global Securities; Former Leader of Canada's Official Opposition in the House of Commons
More than ever, there is urgency to move on realistic plans to tackle climate change in both Canada and the U.S. We know we all have a part to play, and that it won't be easy. But we must acknowledge where the real hurt will be.
Roy Norton
Global Fellow;
Fellow, Balsillie School of International Affairs/Adjunct Assistant Professor, University of Waterloo
The September 2021 election marks the point at which differences can no longer be 'papered-over'. Instead, the U.S. should anticipate that Canada will start 'pushing-back'.
Darren Touch
Former Schwarzman Scholar;
Schwarzman Scholar, Tsinghua University (Beijing, China); Founder and Chief Executive Officer, Canada China Forum
In comparison to Mr. Trudeau, a seasoned veteran in experiencing the frosty relationship between Ottawa and Beijing, the other party leaders, including Mr. O'Toole, are naïve if they believe Canada can effectively confront China given the 'Canadian arsenal.'
Canada's 44th General Election > Content > Items
For Americans watching this election, good can come out of either side winning -- and winning big.
Richard Sanders
Global Fellow;
Former member of the Senior Foreign Service of the U.S. Department of State
Whatever the composition of the government which emerges from Canada's September 20 election, the U.S. will need to intensify coordination on foreign policy.
Andrew Cohen
Global Fellow;
Associate Professor of Journalism, Carleton University
In the 2021 election, Canadians will have voted for the third time in six years. It isn't that unusual. An early call violates the spirit of fixed election dates, but that's the parliamentary system.
Christopher Sands
Director, Canada Institute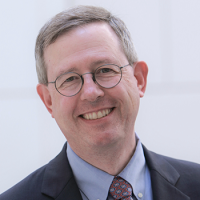 Canadians will decide... whether giving Trudeau the Liberal majority he wants or giving another party a chance will better position Canada amid [ongoing] crises.
Your search did not return any results. Please try another search.