In Search of Japan's Place in the World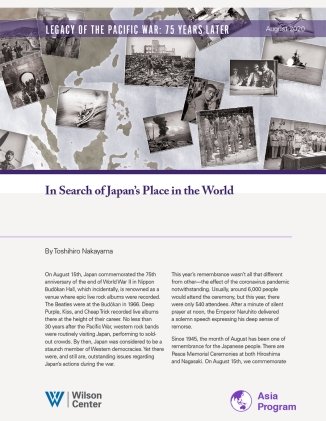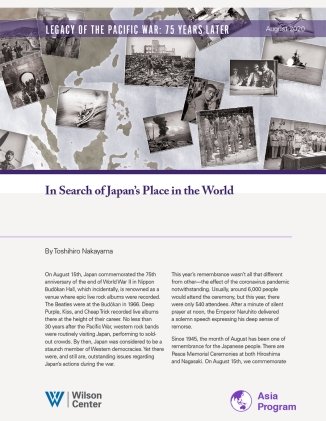 Some have cynically mocked the "August journalism," in which Japanese media would shower Japanese public with war-related stories, mainly focusing on how tragic the war experience was. The criticism against "August journalism" should not necessarily be seen as a rise in nationalist sentiment in Japan.
In this report, Toshihiro Nakayama looks at the ways that different governments in Japan have marked the month of August and the days of rememberance and how those commemorations have evolved throughout the years, and how they might continue to change as younger generations begin to have their voices be heard.
This article is part of the Asia Program's Legacy of the Pacific War series.
Legacy of the Pacific War
About the Author
Toshihiro Nakayama
Japan Fellow;
Professor, Faculty of Policy Management, Keio University, Japan; Adjunct Fellow, Japan Institute of International Affairs
Read More
---
Asia Program
The Asia Program promotes policy debate and intellectual discussions on U.S. interests in the Asia-Pacific as well as political, economic, security, and social issues relating to the world's most populous and economically dynamic region.  Read more