Dispatches: April 2019
Dispatches is the monthly newsletter of the Wilson Center's Asia Program.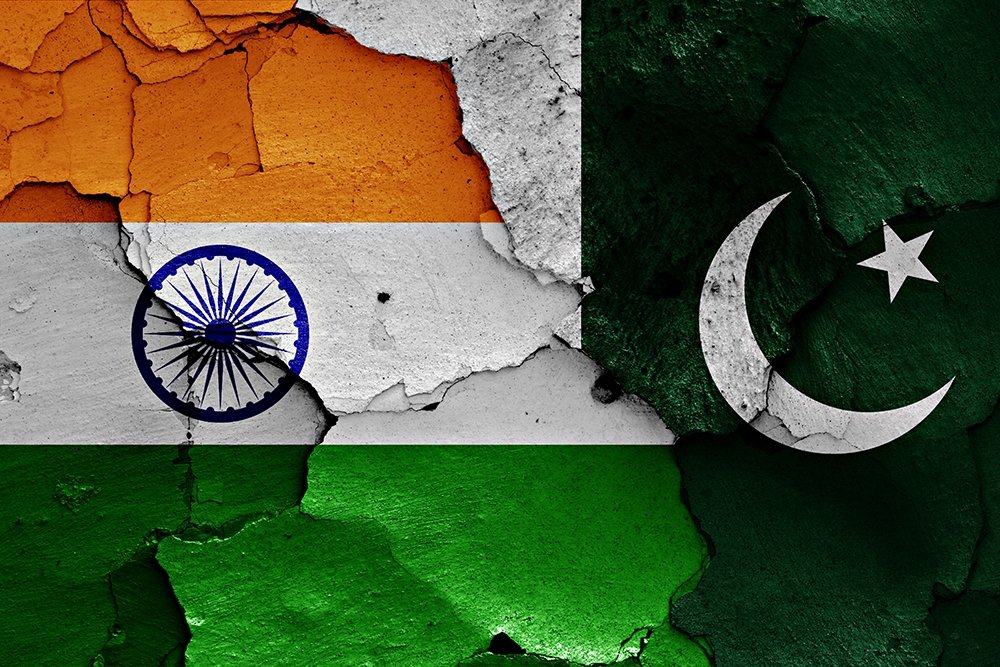 Welcome to Dispatches, the monthly newsletter of the Wilson Center's Asia Program. Subscribe today to make sure you never miss an issue.
Highlights
The India-Pakistan Crisis / In 2019, India and Pakistan had their most serious confrontation in nearly twenty years. Asia Program Deputy Director Michael Kugelman provided historical context and analysis in the days surrounding the crisis. Read his collected commentary on our website.
In the News
Up for Debate: US Afghanistan policy / Middle East Institute
What's Behind Pakistan's Latest Crackdown Against Militants? / AfPak File Podcast (RFE/RL)
Modi Has Turned India's Elections Into a U.S.-Tyle Presidential Race / FPRI
A US-Afghanistan spat with troubling implications / Arab News
Who's Right About the New US-South Korea Joint Military Exercise? / The Diplomat
China's Communist Party is battening down the hatches as the economy slows / The Washington Post
Mexican national accused of breaking into North Korea's Spanish Embassy / CNN
The U.S.-ROK Alliance and Policy Coordination Toward China / Council on Foreign Relations
The Hanoi Summit - We Asked Abraham Denmark What Happens Next in U.S.-North Korea Relations / National Interest
Japanese Immigration: A High Stakes Gamble / Australian Institute of International Affairs
Events
Upcoming:
SSANSE Project: Symposium on Russia and China's Political Interference Activities in NATO Small States / April 8
The Seventh Annual Nancy Bernkopf Tucker Memorial Lecture on U.S.-East Asia Relations / April 11
Preparing for the Unpredictable: The ADB and Natural Disasters, Trade Disputes / April 16
Previous:
Securing the Games: Tokyo's 2020 Cybersecurity Challenge / Audio Now Available
Roundtable on Indian Investment / Video Now Available
The India-Pakistan Crisis: What Next? / Audio Now Available
What's Next for the Rohingya? / Video Now Available
Dispatches Blog
Remembering the Rohingya / Michael Kugelman
Is There a Pot of Gold at the End of the Rainbow? / Jungkun Seo
'A Stab in the Back' or 'A Pat on the Back?' / Jungkun Seo
The Dangerous Business of Defining Trade Threats / Shihoko Goto
Recent Publications
The Pakistan Policy Symposium Policy Brief Series
Managing the Rise of Southeast Asia's Coast Guards / Prashanth Parameswaran
Program News
The Asia Program has recently welcomed two new fellows to the Wilson Center.
Jungkun Seo is an associate professor of political science at Kyung Hee University in Seoul, Korea. He joins the center as a Fulbright Fellow working on "U.S.-East Relations and American Politics and Comparative Legislative and Party Politics." Suman Bery is a nonresident fellow at Bruegel. He is a public policy fellow, and will be looking at "India's Energy Security: U.S. Interests and Engagement."
Are you receiving all of the news, updates, and event information that you would like to see?
Click here to let us know what topics and regions you are interested in.
p {
align: center;
}
body {
font-family: san Arial, Helvetica, sans-serif
}
a {
color: #9364cc;
}
---
Asia Program
The Asia Program promotes policy debate and intellectual discussions on U.S. interests in the Asia-Pacific as well as political, economic, security, and social issues relating to the world's most populous and economically dynamic region.  Read more
Hyundai Motor-Korea Foundation Center for Korean History and Public Policy
The Center for Korean History and Public Policy was established in 2015 with the generous support of the Hyundai Motor Company and the Korea Foundation to provide a coherent, long-term platform for improving historical understanding of Korea and informing the public policy debate on the Korean peninsula in the United States and beyond. Read more