Dispatches: December 2018
The December 2018 Dispatches newsletter features news and events from the Asia Program and Korea Center.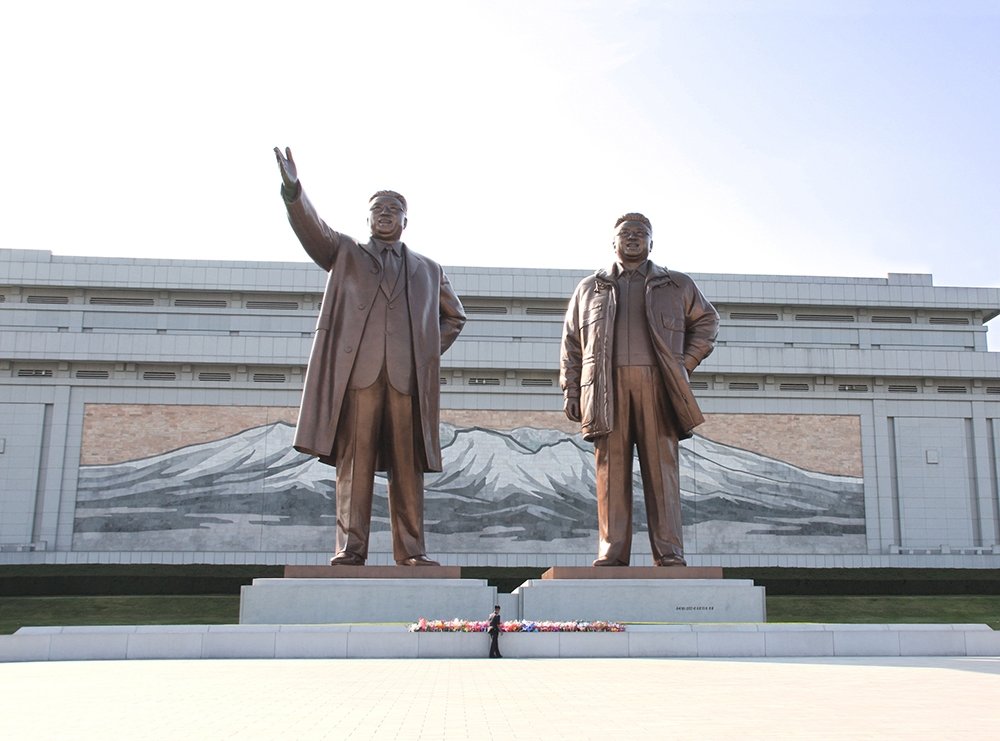 Welcome to Dispatches, the monthly newsletter of the Wilson Center's Asia Program. Subscribe today!
Highlights
2018 Korea Global Forum: A New Path Forward: Charting a Roadmap to Peace on the Korean Peninsula / South Korean Unification Minister Cho Myoung-Gyon gave the keynote speech at the Wilson Center conference, which also included remarks from former South Korean Ambassador to the U.S. Ahn Ho-young and Acting Deputy Assistant Secretary of State for Japan and Korea Marc Knapper / Read a full report of the event on our blog.
AfPak File Podcast / The Aasia Bibi Case: Significance and Implications / Gauging The Prospects Of Talking Peace With The Taliban In Afghanistan
In the News
Mumbai terror attacks: The deep legacy of India's 9/11, a decade on / CNN
Kartarpur corridor: A road to peace between India and Pakistan? / BBC News
Pakistan's new government has given in to extremists, and not for the last time / CNN
Pursuing Lashkar-e-Taiba The Hindu
Why Bangladesh needs foreign observers during election / Deutsche Welle
Japanese Fear the Future and Blame Robots / U.S. News & World Report
Inside North Korea with Jean Lee / The Dyason House Podcast
North Korea Secretly Continuing Its Missile Program / KCBS Radio
US analysts locate secret North Korean missile sites / AP
Holding the Global center / FPRI
Recent Events
What's Next for Afghanistan's Economy? / Audio Now Available
Contested Spaces, Tangled Webs: Indian Geopolitics Today / Video Now Available
Dispatches Blog
Japan Accelerates Its Hedging Strategy / Abraham Denmark
After the Pakistan Policy Symposium: Next Steps / Michael Kugelman
China's Soft Power / Marvin Ott
U.S. Political Uncertainties Could Rock Trade Ties Further / Shihoko Goto
Talking North Korea in Hollywood / Narushige Michishita
Recent Publications
The Quetta Experience: Attitudes and Values Within Pakistan's Army / David O. Smith
ASEAN's Role in a U.S. Indo-Pacific Strategy / Prashanth Parameswaran
Program News
The documentary series "Inside North Korea's Dynasty," featuring interviews with Korea Center Director Jean H. Lee, aired on the National Geographic Channel in November.
The four episode documentary by 72 Films uses in depth interviews along with a large collection of rarely seen archival footage to explore the family at the center of "the world's only communist dynasty." The entire series is available to watch on National Geographic's website.
Follow The Asia Program:
Are you receiving all of the news, updates, and event information that you would like to see?
Click here to let us know what topics and regions you are interested in.
---
Asia Program
The Asia Program promotes policy debate and intellectual discussions on U.S. interests in the Asia-Pacific as well as political, economic, security, and social issues relating to the world's most populous and economically dynamic region.  Read more
Hyundai Motor-Korea Foundation Center for Korean History and Public Policy
The Center for Korean History and Public Policy was established in 2015 with the generous support of the Hyundai Motor Company and the Korea Foundation to provide a coherent, long-term platform for improving historical understanding of Korea and informing the public policy debate on the Korean peninsula in the United States and beyond. Read more