The "Bridge to Nowhere" Now Connects the United States and Mexico
On February 4, Mexican President Enrique Peña Nieto and U.S. Secretaries of Homeland Security and Commerce are scheduled to inaugurate a new border crossing just south of El Paso, Texas and Ciudad Juárez, Chihuahua.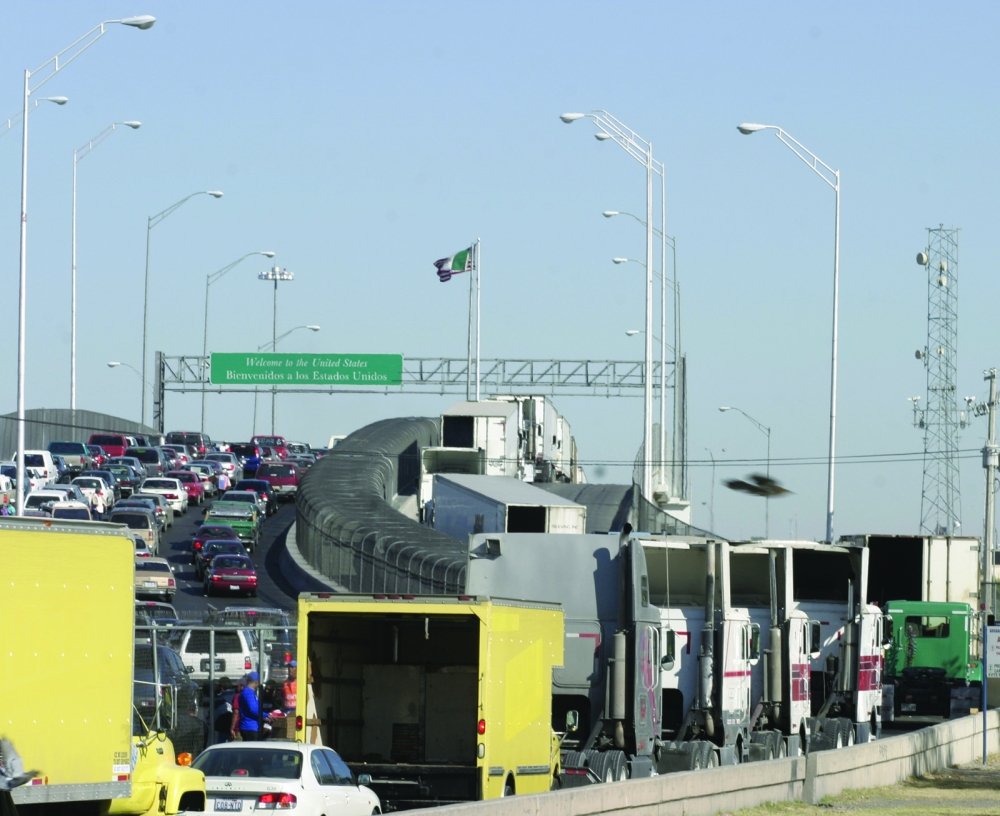 On February 4, Mexican President Enrique Peña Nieto and U.S. Secretaries of Homeland Security and Commerce are scheduled to inaugurate a new border crossing just south of El Paso, Texas and Ciudad Juárez, Chihuahua. Once called the "bridge to nowhere" because the U.S. half was completed before the Mexican portion was built, the international bridge and port of entry facilities at Tornillo-Guadalupe will now help manage the massive legal flows of goods and people across our border.  Over $1 million dollars of trade per minute crosses our common border and an estimated 950,000 people legally cross the border each day to study, visit family members, do business and go shopping.
The U.S. and Mexican economies have become deeply linked over the past twenty years. Supply chains now crisscross the U.S.-Mexico border and form a single North American manufacturing platform. As a result, even imports from Mexico bolster the U.S. economy in important ways, with a full 40% of the content in finished goods coming from Mexico having been originally produced in the United States, more than imports from any other country. The United States and Mexico now have a trade partnership worth well over half a trillion dollars annually, more than six times greater than it was before NAFTA was implemented in 1993. The vast majority of that trade, about 80%, travels over the land border, but investment in cross-border infrastructure has not kept up. As a result, the cost imposed by often lengthy delays at the border is measured in the many billions of dollars, making our products less competitive against producers such as China and raising prices for our consumers.
To address this challenge, the governments of Mexico and the United States have been working hard to make our border facilities more efficient and smarter with infrastructure and processes designed for the 21st Century.  They are collaborating with local governments, the business community and private citizens to make border crossings simultaneously more efficient and more secure, and although the cross-border projects tend to be slow moving, the pace of progress has picked up significantly over the last few years.
The opening on the Texas border is only the latest example of a concerted effort by both governments to complete modern facilities and to improve how we handle people and goods at the border.  In August, 2015, the two countries opened the first new railroad crossing between the two countries since 1910, accompanied by modern scanners and improved inspection facilities.  In December, a new pedestrian sky bridge opened between Tijuana airport and California to allow more convenient border crossing for passengers from both countries, including those transiting to or from the San Diego airport, with a full contingent of U.S. border officials to assure appropriate safeguards.  Most recently, in January of this year, the two governments inaugurated the first facility in Mexico in which U.S. and Mexican border officials will work side-by-side to inspect cargo before clearing it through the nearby crossing into southern California. A similar preclearance facility was also recently opened at an airport in Laredo, Texas.
The effort to build a border for the 21st Century was initiated in 2010 by both governments and then strengthened in 2013 when Presidents Obama and Peña Nieto made increasing competitiveness in the world economy a priority and charged their ministers with the task of making progress at the border.  With cabinet members in both countries pushing things forward, lagging border projects received increased attention and advanced.  As a result, border communities will be better connected, businesses will experience significant savings, the economy will gain from lower costs and border security will be enhanced through the installation of better technology at the new facilities to find illicit goods, weapons, drugs and money.
There is still a long way to go. Many border facilities suffer from major delays on a regular basis. The two governments are still working to reach agreement on shared processes for handling pre-approved low risk goods and travelers.  Too many drugs and other illegal goods still get through existing border facilities. We need additional infrastructure, technology and trained staff to work the hours needed to handle the massive flows of licit trade and legal travelers.  Both governments need to invest in the joint economic development of binational border communities and coordinate planning for secure and efficient transportation corridors. Without such advances, our region will struggle to keep up in a highly competitive global economy.
The opening of the new border crossing today is another important step forward and should be celebrated.  But it is also a reminder of what is still needed to make the U.S.-Mexico border "an engine, and not a brake, on our economic growth," as both governments stated in 2010.
Anthony Wayne is a Public Policy Fellow at the Wilson Center and was the U.S. Ambassador to Mexico from 2011 to 2015. Christopher Wilson is Deputy Director of the Wilson Center's Mexico Institute.
---
Mexico Institute
The Mexico Institute seeks to improve understanding, communication, and cooperation between Mexico and the United States by promoting original research, encouraging public discussion, and proposing policy options for enhancing the bilateral relationship. A binational Advisory Board, chaired by Luis Téllez and Earl Anthony Wayne, oversees the work of the Mexico Institute.  Read more