Three Waves of Gender Reform in Tunisia: Reflections on the Eve of National Women's Day
There has been backsliding on women's rights—some related to implementation issues, and others were policy reversals. 
Tunisia is known as the birthplace of the 2010-2011 Arab Spring uprisings. It is also recognized for its progressive gender policies, particularly compared to its neighbors in the Middle East & Africa. As we near Tunisia's National Women's Day on August 13, I wanted to reflect on the two waves of gender reform that Tunisian sociologist Mounira M. Charrad writes about, and a third wave that has emerged since.
Two waves of gender reform
In 1956, on Tunisian Women's Day, immediately after Tunisian independence from France, President Habib Bourguiba granted women citizenship rights rooted in universal human rights principles. The Personal Status Code (CPS), or family law, was the most crucial source of those rights. The CPS eliminated polygamy, introduced a legal age for women to marry, granted women guardianship of their children in the event of the father's death, and created an institution where women could initiate divorce for the first time. The state also created the National Union of Tunisian Women (UNFT) to implement the reforms. Before the CPS' promulgation, family law was based on a traditional, conservative interpretation of Islam. It restricted women's rights in all spheres of life, especially regarding inheritance, divorce, and marriage. 
The 1990s ushered in the second wave with citizenship law reforms. President Zine El-Abidine Ben Ali continued Bourguiba's state feminist policies. He created the Women's and Family Affairs Ministry, a post for an adviser to the president on women's affairs, and the Center for Studies, Documentation, and Information on Women (CREDIF). In 1993, the state reformed the Nationality Code to allow Tunisian mothers to pass their citizenship to their children born to non-Tunisian fathers. Ben Ali also established gender quotas. 
Women's rights today
The old women's rights debates were resurrected during the 'third wave' period, which began in December 2010 during the Arab Spring uprisings. Women's equality came into question and was settled in the 2014 constitution that stated women and men were equal citizens and granted women gender parity, largely through quotas. Women secured a partial quota in all legislative elections between 2011 and 2019 and a total quota in the 2018 local election. Tunisian women made up an average of 30 percent of parliamentarians across four election cycles and 42 percent of the municipal councils—figures well above US statistics.
There were other gains outside politics. Women activists and politicians collaborated on the progressive 2017 violence against women law. The law recognized marital rape and political violence, ended rapists' marriage to the survivor, and held the state responsible for survivors' well-being through various initiatives, which were eventually  tested during the COVID-19 pandemic. Tunisian Muslim women also gained the right to marry non-Muslim men. President Beji Caid Essebsi drafted a law that would grant women inheritance equality, although it never passed. Tunisians also got their first female Prime Minister. 
Since then, there has been backsliding on women's rights—some related to implementation issues, and others were policy reversals. Women activists and scholars point to the 2017 violence against women law's failure to protect womenbecause of its partial implementation. The constitution was ratified and much of the language on women's equality was removed. The state also removed gender quotas before the 2022 legislative elections, and there was a lower voter turnout, including for women, who regularly face harassment at the polls.
What will happen to women's rights in Tunisia? Time will tell. 
Policy Recommendations
The international community and global actors can play a role in keeping Tunisia a beacon of hope. 
1. Do not abandon Tunisia. Democratic transitions are tumultuous and non-linear, and Tunisia is no different. Political opportunities to advocate for more rights can emerge.
2. Keep learning from feminists on the ground. They are politically savvy and have a pulse on what Tunisian women need.
3. Support civil society through messaging, programming, funding, trainings, and invitations to exchanges in the Global North. 
About the Author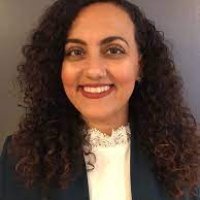 Maro Youssef
Postdoctoral Researcher, University of Southern California; Fellow, Institute for Middle East Studies and Strauss Center
Read More
---
Middle East Program
The Wilson Center's Middle East Program serves as a crucial resource for the policymaking community and beyond, providing analyses and research that helps inform U.S. foreign policymaking, stimulates public debate, and expands knowledge about issues in the wider Middle East and North Africa (MENA) region. Read more
Middle East Women's Initiative
The Middle East Women's Initiative (MEWI) promotes the empowerment of women in the region through an open and inclusive dialogue with women leaders from the Middle East and continuous research. Read more