A Critical Juncture: Public Opinion in U.S.-Mexico Relations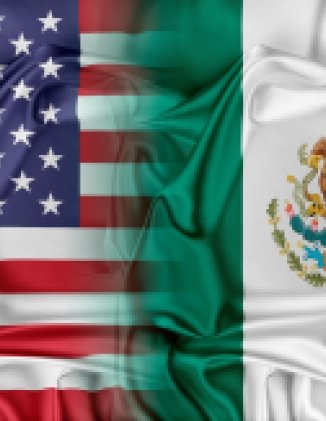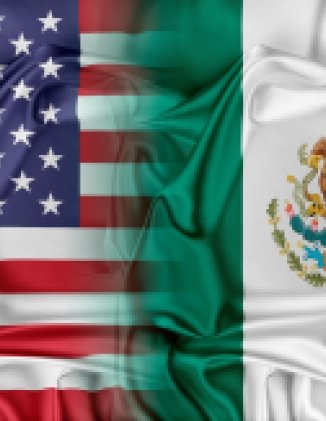 Since the 1980s, the cooperation between the U.S. and Mexican governments has improved tremendously. However, despite the deepening governmental, economic, and societal ties that have occurred over the last two to three decades, the way in which the U.S. and Mexican publics view one another has experienced several ups and downs. Public opinion in the bilateral relationship has risen and fallen even as official relations between the United States and Mexico steadily improved.
This paper reviews U.S. and Mexican perceptions of their neighboring country, first looking at broad attitudes and then delving into important topics in the bilateral relationship including security cooperation, migration, trade, and tourism. We provide a brief analysis of both long-term trends and recent changes in each of these areas, identifying issues that should be closely monitored by policymakers as well as avenues through which policymakers could seek to strengthen public support for mutually beneficial policies.
There is evidence of both serious challenges and significant resilience in this analysis. Perhaps surprisingly for many, even as Mexican opinion of the United States has fallen to a historic low, U.S. opinion of Mexico is quite strong and on the rise. Importantly, those with the greatest exposure to their neighboring country, whether through daily life and their jobs or through travel and tourism, tend to have the most positive views.
Looking at the role of public opinion in the U.S.-Mexico relationship helps clarify that at any given moment, but especially now, official rhetoric and action shape much more than simply the policies of today and tomorrow—current actions will create or limit the space for cooperative policies for decades to come. At this critical juncture, leaders in the public and private sectors in Mexico and the United States need to work harder than ever to cultivate public support for mutually beneficial policies and a framework of partnership.
---
Mexico Institute
The Mexico Institute seeks to improve understanding, communication, and cooperation between Mexico and the United States by promoting original research, encouraging public discussion, and proposing policy options for enhancing the bilateral relationship. A binational Advisory Board, chaired by Luis Téllez and Earl Anthony Wayne, oversees the work of the Mexico Institute.  Read more